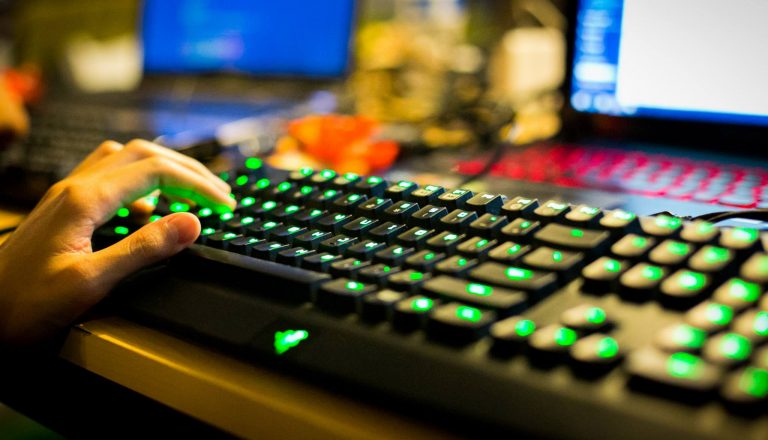 Online Gaming is Thriving in Latin America Following the COVID-19 Pandemic
17 May, 2021
The last year has been a difficult time for many industries, but not so much for gaming. In a world where everyone was forced to spend much more time indoors, people picked up their mouse or controllers and played games. And they didn't just play any games; they played online games to connect with the people in the outside world without, you know, being close to them physically. The gaming industry thrived in many areas worldwide, but one of the biggest success stories was Latin America.
How Did the Latin American Gaming Market Change in 2020?
According to data collected from last year, Latin America now has a whopping 260 million gamers, mainly from Brazil, Mexico, and Chile. In June 2020, Newzoo also released a report that predicted the Latin American games market would grow over 10% in 2020. We're still waiting to see whether that target was met, but presumably, Newzoo made that prediction based on online gaming data from the first half of 2020, so it should be reasonably accurate. But why has there been such a big boom in online gaming, such as sa gaming, in Latin America?
The Pandemic
The COVID-19 pandemic created the environment necessary to push more people to online gaming. Brazil was one of the countries hardest hit by COVID-19, and many of the country's leading experts advised people to stay at home if they could. Naturally, this lead to people trying to find ways to entertain themselves without leaving the house, and gaming was an obvious answer. However, the pandemic isn't the whole picture behind Latin America's online gaming boom.
Breaking Down the Language Barriers
In the past, Latin Americans were more hesitant to get involved in the international online gaming community because of the challenges of language barriers. With English being the dominant language for online gaming, many Latin Americans struggle to find a comfortable place to connect with others who spoke their language. However, this is no longer a challenge. There's been an enormous rise in Spanish and Portuguese-speaking gamers, making online gaming much more accessible and attractive to Latin Americans.
Accessible Tech
The plummeting cost of tech has also contributed to the rise in online gaming. Smartphone adoption is at an all-time high, so naturally, the mobile gaming sector is thriving in Latin America. But other forms of gaming hardware like PC parts and consoles are also becoming more affordable in the region, which has also contributed to increased sales. For example, Javier Concha, marketing manager for Asus in Colombia, said sales in the PC gaming category had grown 43% by June 2020 compared to the same period in 2019.
In Brazil, taxes on video games and gaming accessories were also reduced at the end of 2020, making gaming even more affordable. Brazilian President Bolsonaro announced that taxes on "gaming machines" would be reduced from 40% to 30%, and for accessories, from 32% to 22%.
Faster Internet Speeds
While Latin American countries aren't topping the global lists when it comes to internet speeds, the situation has improved massively over the last decade. Fast and reliable internet connections are becoming more common, allowing Latin American gamers who play even data-heavy online games. Some of Brazil's most popular video games last year were CoD:Warzone, GTA V, and Cyberpunk 2077.
In terms of which Latin American countries have the best internet service, Chile tops the list for the best fixed broadband connection, while Brazil was the country with the lowest latency.
A New Era for Gaming in Latin America?
With the massive rise in online gaming, new doors could open up for developers and artists in Latin American countries. In the next few years, we can expect to see a surge in Latin America-based gaming studios as home-grown creators look to create content in the region. Brazil, in particular, has a hugely diverse culture, so we could see some truly unique games coming from the area, and these games will be great for the global gaming community. One of the significant aspects of games is that they help share stories and experiences from cultures around the world. How many of you learned more about history from the Call of Duty games than in history class? Hopefully, with more creators hailing from Latin America, we'll get to experience even more diverse games in the future.
Interestingly, Ubisoft writer Alain Mercieca teased that the next Assassin's Creed might be set in Brazil. If this happens, it will likely ignite the Latin American gaming market further.

Follow Sounds and Colours: Facebook / Twitter / Instagram / Mixcloud / Soundcloud / Bandcamp

Subscribe to the Sounds and Colours Newsletter for regular updates, news and competitions bringing the best of Latin American culture direct to your Inbox.
Share: