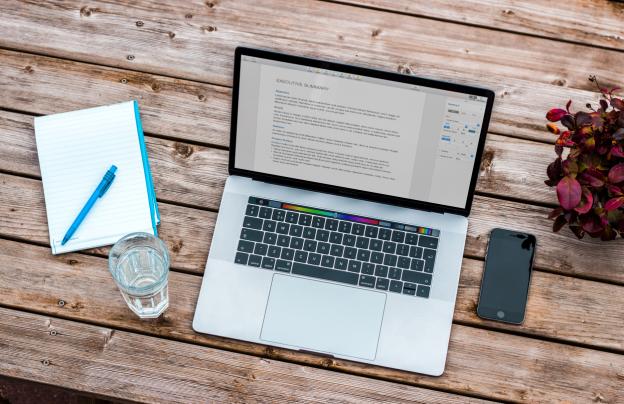 Online Services for Latin American Students Which Could Help With Writing
03 September, 2019
Writing is a staple in education. As such, whether you are in high school, college, or university, you will have to write an essay. So, how can you gain an advantage over your competitors? The answer is simple. You need to draft a well-researched, well-written, well-formatted, and error-free paper.
Now that we have established that – let us face reality. Your writing needs some improvements, right? So, how can you advance to the next level? You can begin by seeking help from an essay writing service. Getting tutored by a professional writing teacher using a service like Superprof can improve your writing skills. Seeking writing help online is a wise choice if you are struggling with writing tasks. This is because online writers are adept in handling any type of writing assignments.
If you do not want to seek help from an academic writing service, you can use online writing tools. There are various online writing tools that can help you speed up your writing and help you stay on task. These tools can also help make the writing experience more enjoyable. Here are some essential online services to help improve your writing.
Help With Essay Writing
Grammarly
Grammarly is compatible with both Outlook and Microsoft Word. Having Grammarly is like having your English teacher direct you on how to write. As you write, you get suggestions on corrections and edits to improve your text. Grammarly is a fantastic tool for anyone who needs help with writing. Features include:
Critical spelling and grammar checks
Vocabulary enhancement suggestions
Repetitive words
Outdated spelling
Comma usage
Weak adjectives
Misspelled words
Grammar rule explanations
Plagiarism detector
Personal dictionary
A basic version of the online tool is free. But, premium plans go for $29.95 per month.
Hemingway
Do you want to write strong, simple, and concise sentences? With Hemingway, all this is possible. This free app fine-tunes your writing by making it bolder and clearer. Hemingway uses different colors to help you spot:
Passive voice in your text,
Adverbs that you need to remove,
Complex words, and
Dense and lengthy sentences.
By using Hemingway to write your paper, you can trim your ideas to their most concise form.
EssayWritingService
Essay writing does not come easy to everyone. If you struggle with writing persuasive essays, do not fret. You can seek essay writing help online from EssayWritingService, it is a well-known and established company that provides essay writing help to students.
This company only hires native English speakers who hold degrees in their respective fields. The writers are also adept in meeting strict deadlines. So, if you need a paper in three hours or one week, essaywritingservice.ca has your back. All you need to do is go to the homepage of Essay Writing Service and order an essay.
The writers can handle tasks from any field of study. They also keep you updated on the progress of your paper. Other perks of availing this service include:
24/7 Support
Privacy and Security
Free Revisions
Plagiarism-Free Essays
Help With Dissertation Writing
Instapaper
Instapaper is ideal for the reading and research phase of your dissertation. This is especially true if you are reading online sources. Instapaper allows you to save web pages once you have created an Instapaper account. This tool then converts the web pages into an easy-to-read format that you can access later. You can archive important articles for future use. You can also set up your account to send ten or more articles to your Smartphone.
Momentum
According to https://www.eliteediting.com.au/7-apps-to-help-you-write-your-thesis/, Momentum is a must-have for writers. It is a chrome extension that simplifies the writing process. Every day, you enter your main tasks or goals. Whenever you open a new tab on that day, Momentum reminds you about your main goals and tasks. You also get a plethora of stunning photographs. The idea is that Momentum stops you from typing www.YouTube.com on autopilot and ensures that you stay on track with your goals. It also shows you the time, weather, and has space where you can create and tick off achieved goals.
The Pomodoro Technique
If you want to increase your writing speed, The Pomodoro Technique is the best tool. This tool keeps you focused and improves your productivity. All you need to do is set a timer for a thirty-minute session of work. That is all. After thirty minutes, the timer goes off, and you get a five-minute break. After four pomodoros, you get a ten-minute break. You will write more content in a shorter time when you use this tool. This tool will also help enhance your focus.
Paper Writing
Latin students are often worried about their budget. Especially when they study at American or another foreign university. After all, they usually don't earn and depend on whatever they have to meet their expenses. On top of that, they have a lot of assignments and projects from college. They often juggle part-time jobs, studying, friends, family, and so many things. Money turns out to be the most important- especially during the student years. That is why a lot of Latin students prefer Paperwriter for their studies.
Help With Resume Writing
Canva
Experts from https://www.popsci.com/best-resume-building-apps/ state that Canva is the best resume building app. Even if you are not a certified graphic designer, Canva gives you amazing graphics for minimal effort.
Once you decide to create a new design, state that you want to create a resume and Canva will provide you with a vast array of stunning templates. Most templates are free, but you will have to pay for some of them. Pick one that tickles your fancy and replace the preloaded text with your own text. You can also change the background, add images and shapes, and fine-tune the templates in other ways.
CakeResume
CakeResume is a giant in the resume writing industry. Its features include:
A gorgeous and easy-to-use interface,
A host of awesome templates, and
Features that enable users to connect to employees.
Instead of beginning with templates, CakeResume starts by asking you questions about your fields of expertise. It also asks you about the kinds of roles you are seeking. This tool uses this information to edit your resume later.
You can drag and drop various elements, including image blocks, divider lines, and images into position. You can also link out your social media handles, samples of your work, or your website. Once done, you can save the document as a PDF or share it as a webpage.
ResumeThatWorks
To secure a good job, you need a powerful resume that will put you ahead of your competitors. As such, you can seek help from resumethatworks.com and it is a fantastic way of generating a resume that works. This service has writers who know what employers want to see. As such, they focus on the experiences, skills, and accomplishments that will make you stand out the most. With ResumeThatWorks, you can access high-quality writing because the writers are writing superstars. You can also avoid grammatical errors which can take away from an otherwise stellar resume.
Final Word
There are thousands of writing tools that promise to provide online writing help. Not all tools will appeal to you. But, this list will help you get started. Using these resources will improve your writing in no time. Do not be afraid of a blank page. Get ahead of the game by using the right tools.

Follow Sounds and Colours: Facebook / Twitter / Instagram / Mixcloud / Soundcloud / Bandcamp

Subscribe to the Sounds and Colours Newsletter for regular updates, news and competitions bringing the best of Latin American culture direct to your Inbox.
Share: