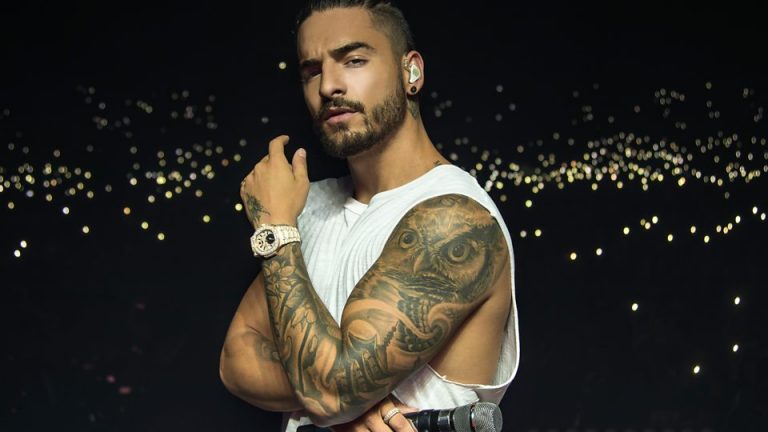 Premios Juventud Continues To Push The Envelope For Latin Culture
23 July, 2019
By the time you read this, the annual Premios Juventud awards show will have taken place in Miami. The youth awards show organized by Univision will surely have been – as it always is – a celebration of everything that's great about Latin American music, film, and culture. What we hope to see this year is the crowning of a breakout star who can take the much-overlooked sounds of Latin American music into the mainstream.
The awards ceremony has always had its finger on the pulse of what's hot within the culture, and is a major event in the calendar of all Spanish-speaking celebrities and artists, but goes almost unnoticed by the mainstream press elsewhere. Even its Wikipedia page is little more than a stub. Despite the lack of fanfare the show is rich in categories and attractions, and if you didn't see it on first broadcast, it would be well worth your time to go and find a replay of it. If all went to plan, you'll see artists that you have little to no chance of seeing anywhere else. Here's what we were looking forward to the most based on the lineup the day before the show!
1. Natti Natasha
Natti Natasha has everything that a major global music star is supposed to have, without any of the global success that goes with it. In fact, the only person outside of Latin audiences who appears to have noticed her existence is Rob Kardashian, who can't stop talking about her on social media. That's the sort of attention we're sure she could probably live without. 'No Lo Trates' is the latest single from the 28-year-old Dominican singer, and her performance of the song was expected to be one of the high points of the awards ceremony. Somewhere in an alternate universe, Natti is as big as – if not bigger than – Rihanna. Perhaps her refusal to compromise on the cultural authenticity of her music is partially the reason for her lack of success outside the Latin sphere, but everyone else's loss is our gain. If you're not already a fan, you're about to become one.
2. Maluma
Maluma is another huge South American star who's been waiting for his chance to breakout. Maluma can and should be bigger than Enrique Iglesias if given the right opportunity, and is approaching the prime years of his career. Some American music fans may know the Colombian's music already, and that's thanks to Madonna. The Queen of Pop hand-picked Maluma to perform with her on the track 'Medellin' from her 'Madame X' album. If this had happened ten years earlier, a personal endorsement of this kind from Madonna would probably have made him a worldwide star already. As it is, he's going to have to work a little harder. Maluma has film-star good looks, and an ear for new sounds. He's stayed true to his Latin roots, but also uses elements of reggae in his performance, which also sometimes drift into Latin trap.
3. Breakout Awards
The breakout awards are there to draw attention to acts which should be getting more attention than they are at the moment, and they're not subtle about their cause. "New To The USA But Big At Home" in particular is an effort to get American press to pay more attention to acts who are trying to gain a foothold in the American market after enjoying success in their native countries. Of all the people nominated for awards in this category, pay particular attention to Rosalia. At the risk of making ourselves look stupid if this didn't happen, we would be shocked if she didn't have at least one trophy to take home with her at the end of the night. Her album 'El Mal Querer' was a smash hit in Latin charts last year, but fell short of attracting as many mainstream eyes as her talent deserves. There are also awards for 'The New Urban Generation' which is where you'll find the edgier performers if that's your field of interest. The presence of Cardi B and Jennifer Lopez on the guestlist for the ceremony should at least draw a passing mention in the American press, so it's to be hoped that the media circus they can bring with them at least makes mention of some of the lesser-known acts who will be appearing on the night.
4. A Special Focus On Mexico
Of all the South American music that will be represented at Premios Juventud, it's Mexican music which is getting the rawest deal at the moment. Mexico is full of great creative minds and boundary-pushing performers, but you'd never know that from the way Mexico is represented in the press. Perhaps thanks to the current political climate, hurtful old stereotypes are still applied to the music and people of Mexico. If you want an idea of how Mexico is still viewed outside of its borders, fire up a UK mobile slots website and check out their list of Mexican-themed mobile slots. We can't deny that slots like 'Hot Chilli' and 'El Jackpotto' are entertaining, and we have nothing against mobile slots players who enjoy spinning their reels, but sombreros, chili, and tequila are crude and dated images. We know that Mexico isn't the only country to get rough treatment in this way – check out slots like 'Rainbow Riches' and ask the Irish how they feel about them if you disagree – but there are many more elements of Mexico that could be used to give a Mexican slot – or any Mexican-themed entertainment product – some authentic Latin flair without being disrespectful to the nation.
The 'Regional Roots 2.0' category is an attempt by the awards ceremony to counter the tired old cliches. It's exclusively reserved for those performers who stay close to the spirit of Mexican music tradition. All five nominated artists within the category will come together in a single performance to celebrate all that's great about themselves and their home nation. Based on the information we have about the performance, it's the most likely part of the night to produce a 'moment' in the eyes of the media. Pepe Aguilar is responsible for bringing it all together.
Above all else, we expect a spectacular show that has thrills, spills, and surprises. There aren't many bigger nights in the annual calendar when it comes to Latin art – so make time in your schedule to take it all in!

Follow Sounds and Colours: Facebook / Twitter / Instagram / Mixcloud / Soundcloud / Bandcamp

Subscribe to the Sounds and Colours Newsletter for regular updates, news and competitions bringing the best of Latin American culture direct to your Inbox.
Share: