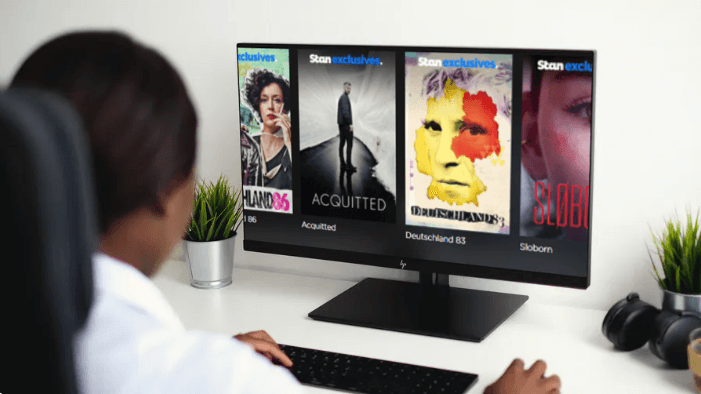 Reasons You Should Stream Online Shows and Movies in the Caribbean
20 April, 2022
Streaming movies and other films online is not very new to many of us. With Netflix, Hulu, Disney Plus, and other popular streaming platforms, the watching habits of many people worldwide have shifted drastically. Most households are no stranger to streaming TV services in the Caribbean, especially when they're trying to relax and have fun indoors. The availability of ultra-fast internet and smart devices have provided Caribbeans with the easiest way to access some of the best movies, shows and casino online.
With the arrival of the world's largest streaming service provider in the Caribbean, movie enthusiasts can enjoy a variety of movies and shows, which they can access whenever they want on any device, whether it's on smartphones, tablets, smart TVs, laptops, or personal computers. This incredible upgrade on the Caribbean life is worth celebrating, so here are some reasons to stream online shows and movies in the Caribbean.
1. You can enjoy vast selections of movies and shows.
Online subscriptions have transformed the entertainment industry in the best ways possible. Now, you can enjoy various online movies and films to choose from, starting from action movies and romantic TV series to reality shows and documentaries. So, once you subscribe to a streaming service, you can have unlimited films to watch from different genres, including Caribbean-based movies.
2. You can watch your favorite shows whenever and wherever you are.
The best thing about these streaming platforms is the flexibility users get from their subscriptions. Whether you feel like watching your favorite show on your way home or out of town for a short vacation, you will have unlimited access to your provider's content library as long as you have access to high-speed internet or you've downloaded your favorite shows beforehand.
3. You can save time and money.
Most streaming services, including streaming TV, are affordable and reasonably priced in the Caribbean. As long as you have high-speed internet, you will always have a good time watching different shows every day. In addition, Caribbean films are provided at no cost on other platforms, allowing you to enjoy local shows and movies at your convenience without spending a single penny.
Also, you have to consider the amount of time and money you spend going to a theater to watch a movie. First, you have to spend money for cab fare or fuel expenses to go to and from the theater, and then you have to buy a ticket. You might even be tempted to buy food because what's watching in theaters without popcorn? But if you stay at home and watch your favorite show online, you can easily save time, money, and energy.
4. You can have access to high-resolution films.
Watching a movie with low resolution can spoil your mood and streaming experience. Fortunately, most Caribbean streaming sites provide high-resolution films to provide their subscribers with the ultimate viewing experience. However, even though they upload HD movies, you must have high-speed internet to ensure a smooth streaming experience. In addition, no one wants to stream movies that keep on buffering every minute. So make sure to subscribe to a reliable internet service provider.
5. You can enjoy unmatched convenience.
Apart from all the reasons stated above, convenience is one of the best reasons you should stream online shows and movies in the Caribbean. You will have access to a great selection of films that you can watch whenever you like, whether you're cleaning, cooking, or eating your favorite foods at home. Moreover, if you were to compare traditional cable TV to on-demand streaming TV, you don't have to rush home to make sure you don't miss your favorite shows. Instead, you can watch everything conveniently and even re-watch your favorite episodes or movies without hassle.
Make Sure to Get the Best Online Viewing Experience
We understand how awful it can be to stream your favorite show in low resolution with endless lagging and buffering. Fortunately, there are ways to improve your viewing experience in only ___ ways.
Start with High-Speed Internet
No matter how advanced your devices are, if your internet connection is the problem, your viewing experience will not improve. So, make sure to have fast and reliable internet for a smooth watching experience, especially if you live in a household where numerous devices are connected to the internet. It would help to get the most appropriate internet plan from a reputable internet service provider in the Caribbean.
Adjust Your Streaming Settings
Most streaming platforms allow their users to play films at various resolutions. In most cases, this feature is set automatically. So once the streaming app notice that your internet connection cannot handle, for example, a 1080p resolution, it will automatically downgrade it to 720p, or worse, 480p. If you know that your internet speed cannot handle the highest resolution available, choosing a lower resolution level is best rather than wasting your time waiting for the movie to load.
Combining smart TV with a fast internet connection guarantees the best viewing experience for anyone. We all know that watching our favorite movie on a 4K display is so much better than watching it on a laptop, tablet, or mobile phone. Most smart TVs today also allow you to browse on Google, access social media, and many more because it easily connects to your home internet. So, even if you are trying to save money with streaming services, investing in a smart TV still makes sense.
While it can be challenging to choose the best streaming service provider, it's imperative to weigh your needs and preferences to get the most out of your subscription. Every streaming platform shares its own advantages and disadvantages, so make sure to take your time in doing thorough research. Aside from choosing a streaming service, you need to have a reliable internet connection to ensure the best viewing experience wherever you are. So, don't wait any further and start streaming your favorite shows and movies online in the Caribbean!

Follow Sounds and Colours: Facebook / Twitter / Instagram / Mixcloud / Soundcloud / Bandcamp

Subscribe to the Sounds and Colours Newsletter for regular updates, news and competitions bringing the best of Latin American culture direct to your Inbox.
Share: