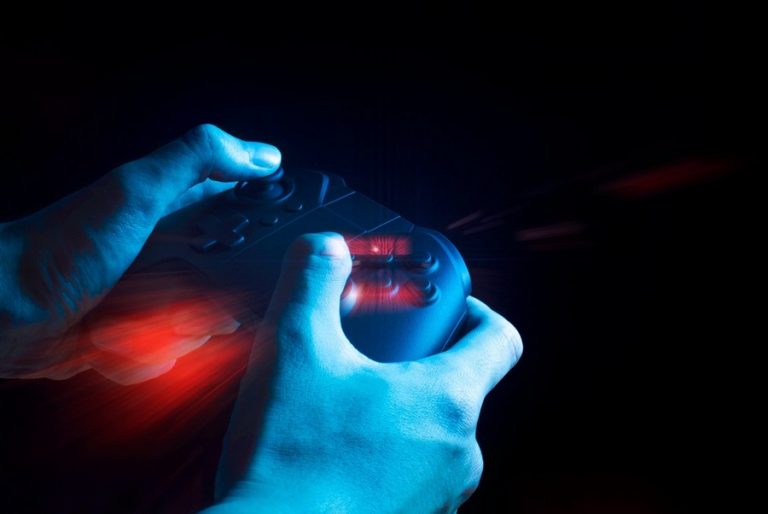 Recent Trends in Online Gaming in Latin America and the Caribbean
30 August, 2021
The last few years have seen online gaming grow enormously across the whole planet, with Latin America and the Caribbean region no exception. What are the main factors behind this rise and what can we expect to see in the future?
Easier access to the internet sees more gamers stay at home
The key factor here is that internet access has become a lot cheaper and easier to obtain than ever before. From 200 million internet users in 2010 to more than 450 million in 2019, this region has become one of the biggest and most important internet markets, and it is expected to grow even more.
This has allowed a growing number of gamers to go online and play their favorite games whenever they want. While there is a strong tradition of going to internet cafés to play games in many of these countries, gamers can now play at home.
In many countries in the region, the large cities continue to grow, as people move there from smaller towns or rural regions. This leads to a new group of gamers going online as they move to urban areas and hook up to the internet. Internet penetration rates are expected to carry on growing as the technology rolls out and becomes even more affordable.
The switch to mobile
Just as important as easier access to the internet is the fact that more people in the region now use their smartphones to play games. The arrival of affordable, good-quality mobile devices has allowed more people to go mobile and play with a huge degree of freedom.
The latest numbers suggest that Brazil has the highest number of mobile users in this part of the world, at over 140 million. It is followed by Mexico with over 80 million and Colombia, with more than 34 million people in that country now owning smartphones.
This increase in the number of people owning mobile devices has coincided with the way that more mobile games have been released. From casual puzzle games to massively multiplayer battles and much more, players who switch to mobile now find that there are numerous ways of playing that appeal to them, with many of them free to download under the freemium model.
Among the most interesting data in recent times, a Mobile App Growth report that was carried out by Adjust and Facebook in 2021 showed that Argentina is the world leader in video game apps. Brazil and Mexico also achieve places in the top five on the same list. The report suggests that there are now close to 400 million gamers in the region, with Colombia and Venezuela being the other main countries.
A greater range of options
The greater range of online gaming options isn't just restricted to mobile titles. Anyone who is looking for a varied approach with lots of ways of playing will find something to interest them. This is particularly important in such a large and diverse region like Latin America and the Caribbean, where the taste in games can vary widely.
As well as video games, we can also see this trend reflected in the online casino games currently available. For instance, a look at NetEnt's latest games shows titles like Starburst XXXtreme and Golden Pot. Slots like these are suitable for a wide range of players and new themes are released regularly by top slots developers like NetEnt.
Live streaming has also introduced a new element, allowing gamers to share their experience and to follow others. This has helped to make it the sort of hobby that can be enjoyed in different ways. The top Latin American streamers on Twitch include Imaqtpie, Fernanfloo, and AriGameplays, who each have huge legions of followers.
More gambling legislation
If we go back to online gambling for cash for a moment, one of the major changes in the market recently has been the trend for new legislation to be introduced in the region. Colombia became one of the first countries in the region to introduce a regulatory body for online gambling sites, with others expected to follow before long.
In those countries where there is no regulatory body in place, players can use overseas casinos and gambling sites that are available globally and that make their services available in the region. With more people looking for these games, we have seen an increase in the number of casinos opening up their services here.
The pro gaming outlook
In recent years, we have seen a huge increase in esports coverage across the world. Asia, North America, and Europe lead the way, but the Latin America and Caribbean market is the next biggest and seems set to grow even more rapidly in the next few years.
Some estimates suggest that there are now over 50 million esports followers in the region, and that this could grow to 70 million or more by 2022. The Arena Esports in Ciudad de México is the region's first big, purpose-built esports arena and we can expect the majority of the most important events to take place there in the near future.
It is thought that a lot of large international companies are ready to sponsor competitive gaming here soon. Perhaps the key factor that will determine how quickly the sport grows here is the level of success achieved by local teams.
At the moment, the Isurus team from Argentina plays in Counter-Strike: Global Offensive, and League of Legend tournaments, while Brazil has teams such as Flamengo Esports and Made in Brazil taking part in pro gaming leagues. As more people become experts at different games, the region could become an important location for esports.
The gaming scene in Latin American and the Caribbean has grown enormously in the last few years, as far more new gamers have entered the market. The future looks exciting, and we are sure to hear a lot more about gaming here in the next few years.

Follow Sounds and Colours: Facebook / Twitter / Instagram / Mixcloud / Soundcloud / Bandcamp

Subscribe to the Sounds and Colours Newsletter for regular updates, news and competitions bringing the best of Latin American culture direct to your Inbox.
Share: