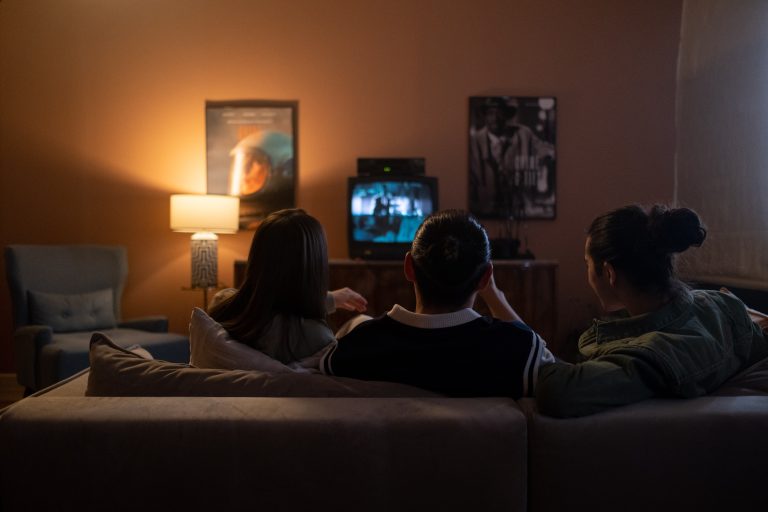 Roma's Mexican Heritage: A Triumph of Authenticity in Film Marketing
07 August, 2023
When we first got wind of a Mexican drama movie Roma in works in 2016, there was not much to speculate about. Well, until Netflix took over the film's distribution rights in 2018.
Directed by world-renowned Mexican filmmaker Alfonso Cuaron, Roma forged a unique marketing and distribution path, encompassing both the cinema and streaming spaces. Cuaron, who also directed Gravity, Children of Men, and Harry Potter and the Prisoner of Azkaban, pointed to how Roma proved that "cinema experience and streaming are not incompatible".
Indeed, there is potential in this crossover endeavor, especially if you have a powerful, visually artistic product like Roma.
Powerful Visuals Built For an Intriguing Promotional Push
We can talk about how Netflix shelled out $30 million in promoting Roma, but the thing is, the movie was a marketing machine by itself. With powerful black-and-white visuals that depicted a strong emotional gravity, Roma intrigued a diverse audience.
In fact, Roma's first trailer didn't show any dialogue or character. It was more of an announcement teaser with a steady flow of water (probably laundry water) on the pavement as the background. The teaser was gravitating in its own way, encapsulating what would be an intricate, masterful set of black-and-white visuals.
So it wasn't a surprise that Roma won the Academy Award for Best Cinematography in 2019, besting other visually compelling nominated movies like Never Look Away, The Favourite, and Cold War. Roma was a success story on this front, making it a tad easier for Netflix to attract more eyes to this artful wonder.
Authenticity at the Center of Its Selling Point
Roma was uncomfortable and true, two crucial characteristics that warmly enveloped the film's plot. Cuaron called this his most personal movie ever, mainly because it's a product that served as a tribute to his family's maid, Libo.
You can call it Cuaron's semi-biopic, as he shares a year in the life of Libo and his own family. Beautifully capturing the neighborhood of Colonia Roma in Mexico, the movie was set in the 1970s, around Cuaron's childhood.
The themes of the movie centered around Libo's selfless love, along with other one-word elements like courage, hope, change, and home. These five elements were shown in Roma's first official full trailer, a two-minute sneak peek into the life of an indigenous Mexican woman facing life's challenges in 1970s Mexico.
Roma's uncomfortable truth made a splash not just among those connected with Mexican culture. It eventually made its social impact felt in all corners of the world, thanks in large part to its theatrical release in more than 1,100 cinemas and its digital exposure via Netflix's large platform.
Sure, Netflix spent a lot (maybe too much for its own good) in promoting this film. But given its authenticity and timeless quality, you can say that Roma was worth the risk in the long run.
Balancing the Tightrope of Cinema and Streaming
Is there a way to get the best of both worlds? This is literally a multi-million dollar question when balancing the tightrope of theatrical release and digital streaming. When Netflix won Roma's distribution rights in 2018, the proverbial cloud of uncertainty immediately hovered around the film's potential release in theaters.
Roma eventually premiered during the 75th Venice International Film Festival in 2018 and went on to win the coveted Golden Lion for Best Film. This proved to everyone just how good Cuaron's work was, raising more speculations about its theatrical release.
Before its much-awaited release on Netflix, Roma went on an exclusive three week-run in theaters. It appeared in cinemas in 41 countries, although Netflix never divulged the exact number of its profits.
With Cuaron believing in the compatibility of theaters and streaming platforms, Netflix's unprecedented distribution method of Roma could open up more opportunities of this kind in the near future.
A Rather Luxurious Awards Push
There are different definitions of taking a comprehensive approach to market a film, and Netflix surely didn't hold back in its spending resources. Netflix reportedly made an extravagant awards push to provide Roma with even more exposure and marketability. There were speculations that for this specific venture, Netflix bought a marketing agency, the same firm that worked with movies like Shakespeare in Love, The King's Speech, and Moonlight.
Roma did win three Oscars, although it wasn't able to nab the most coveted Best Picture award.
Conclusion
While it's true that there were back-and-forth discussions about Roma crossing the line between cinema and streaming, the film's blend of emotion and artistry was too much for the audience to pass up. In a sense, Roma itself was a marketing wonder, and Netflix picked the opportune time to take advantage of the movie's natural attributes.

Follow Sounds and Colours: Facebook / Twitter / Instagram / Mixcloud / Soundcloud / Bandcamp

Subscribe to the Sounds and Colours Newsletter for regular updates, news and competitions bringing the best of Latin American culture direct to your Inbox.
Share: