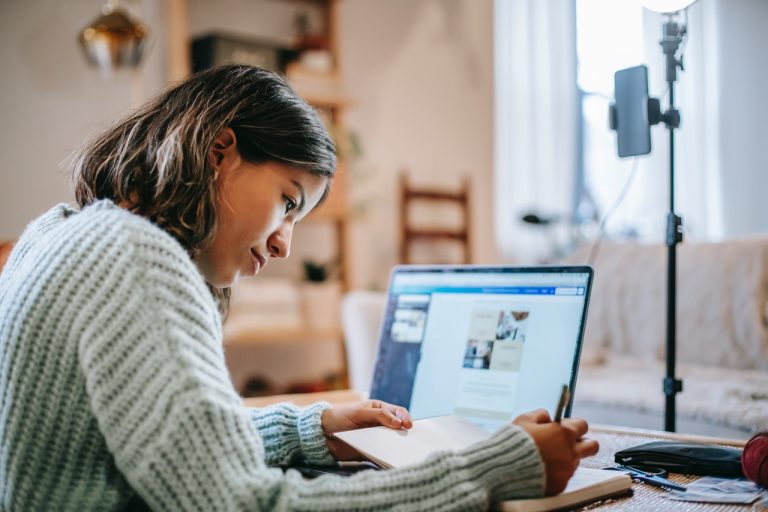 Scholarships for Latin American Students
07 October, 2021
It is a well-known fact that college can be expensive. The demand for a college education is ever-increasing, and so is the expense of paying for a college education. With this rise in education costs, many Hispanic and Latin American students are unsure of funding their education. Student loans are one way to fund education, but students end up with colossal loan repayments that are hard for students to get by. Students, therefore, try to secure scholarships to secure a reasonably affordable college education. Scholarships are better than student loans because of the benefits it offers. In fact, those who are aware of what happens to unused scholarship money get to benefit a great deal, unlike with loans where you have to repay debt. There are different bases for awarding scholarships, and this article with the help of professional essay writers from AdvancedWriters.com will discuss some of the best scholarships available for Latin American students.
Popular Scholarships for Latin American Students
1. NBCC Minority Fellowship Program
This is a philanthropic wing created by the National Board of Certified Counsellors. It was created to encourage students of different social and economic backgrounds to study mental health as a career choice. One of the major programs available to Latin American students is a degree in addictions and substance abuse. This program is open primarily to Hispanic students to combat the inequality in this field. The scholarship is awarded on an academic performance basis. The selected students are awarded $11,000 to fund studies in the universities of their choosing.
2. The UNCF Scholars Program
This is also known as the Comcast NBCUniversal Scholars scholarship. The scholarship is from a partnership between the United Negro College Fund and Comcast NBCUniversal. This fund has raised over $4.8 billion and has financed over 450,000 students to fund their college education. Due to the lack of diversity in college students, this scholarship has worked tirelessly to bring in more minority students through scholarships. This is one of the most significant scholarships available to Hispanic students. The eligible students must already have admission to a program of study, and the scholarship offers $5,000 to assist with college application.
3. Hispanic Scholarship Fund
The Hispanic Scholarship Fund was created in 1975 to empower Latin American students to secure higher education. This money was meant to help exceptional minority students with the necessary financial support. To date, this scholarship fund has awarded over $500 million in scholarships since its inception. This scholarship was made possible through partnerships such as Coca Cola, UPS, and target. A student does not need to secure admission to a particular major to secure the scholarship. However, the scholarship places emphasis on STEM majors. Successful students are awarded $5,000 to add to their college funding.
4. British Chevening Scholarships
The UK government offers Chevening scholarships to outstanding international students with leadership potential to study in any UK university. The scholarship covers Masters' Degrees in any subject and offers over 1,500 scholarships annually. This scholarship covers airfare, tuition fees, monthly living allowances, and additional grants to cover necessary living expenses in the UK. The scholarship is offered to students who have applied and secured admission to one of the universities in the UK.
5. Brown and Caldwell Minority Scholarship
Brown and Caldwell is one of the largest engineering firms founded in 1947. The firm has been solving environmental and engineering problems for many years. To foster sustainable engineering, the firm has been securing scholarships for minority students to diversify sustainable engineering solutions. The creation of scholarship opportunities attracts young talent to the field. This scholarship is available mainly to Hispanic students and is awarded based on academic performance. Students must also have declared a major in chemical, electrical, civil or environmental engineering to secure the scholarship. Successful applicants are awarded $5,000 to add to their university funding.
6. GE/LNESC scholarship
This scholarship is made available from a partnership between General Electric and LULAC National Education Service Center. This scholarship is aimed at helping disadvantaged youth from minority groups. It is also one of the most significant scholarships available for Latin American students. This scholarship is offered to rising sophomores in college, specifically for students interested in business or engineering majors. Successful students from these scholarships are also awarded $5,000 as part of fees in their college of choice.
7. ExxonMobil Engineering Scholarship
For this scholarship, the student must be Hispanic residing in Oxnard, Colorado Springs, Kansas, Miami, Philadelphia, Dallas, San Antonio, or Vancouver and the environs. The student must be graduating from high school and have a high cumulative GPA. The student must also secure a scholarship to study engineering in one of the accredited colleges in the US. This scholarship awards up to $20,000 to successful applicants.
8. PepsiCo Cesar Chavez Latino Scholarship
The Cesar Chavez Foundation offers this scholarship. One of the goals of this scholarship is to foster educational equality from low-income and minority backgrounds. This foundation provides ten scholarships annually to students based on their academic excellence and leadership skills in the community. The scholarship awards $5000 to add to the students' educational funding in their institutions of choice.
9. Judith McManus Scholarship
This scholarship is offered to students through the American Planning Association. The scholarship was majorly meant to finance those working in city planning. Therefore, the American Planning Association developed this philanthropic arm to attract high-achieving students to secure education opportunities. To qualify for this scholarship position, you need to have outstanding educational qualifications and financial needs. Students receive $5,000 as a part of their tuition fees in the university of their choice.
10. ALA Spectrum Scholarship
The American Library Association offers this scholarship. It was founded to improve and promote the development of leadership and information services. This scholarship is dedicated to protect the information and accessibility of knowledge and ensure minorities have accessibility to knowledge. The lack of representation of librarians in the Hispanic community led to the rise of scholarship programs to cover this gap. Successful applicants are awarded $5,000 in scholarship awards to foot their college and university fees.
If you were feeling a bit overwhelmed with your choice of university, you could check out our different options to secure good scholarship options for your university. Depending on your profile, you can get the best scholarship opportunities to proceed with higher learning.

Follow Sounds and Colours: Facebook / Twitter / Instagram / Mixcloud / Soundcloud / Bandcamp

Subscribe to the Sounds and Colours Newsletter for regular updates, news and competitions bringing the best of Latin American culture direct to your Inbox.
Share: