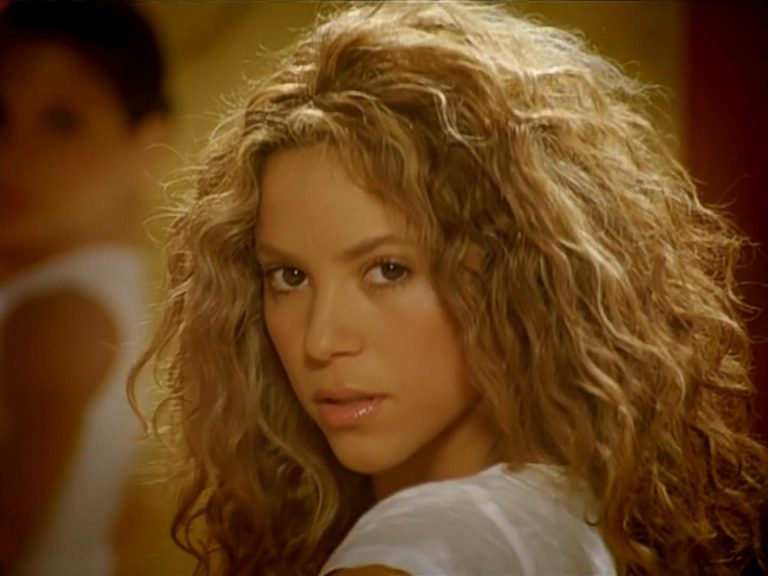 Shakira's and Carlos's Plagiarism controversy: Everything you need to know
30 September, 2019
Staff at Prepostseo was able to report this story using Reverse Image Search tool which was used to search the images of Shakira and many of the results pointed towards a recent development of alleged plagiarism in Shakira's and Vives's 2016 music video "La Biciclet" which literally translates to "The Bicycle" in English that was cleared of plagiarism charges in a Spanish Court ruling back in May, 2017.
"La Bicicleta" is a music video that includes Shakira and Carlos Vives. The song was written by the two singers and was produced by Andres Castro and was released in mid of 2016. The song was representative of a nostalgic undertone where the singers visit the places that they used to visit in their childhood, on a bicycle.
The accusations were leveled by Cuban singer, Livan Rafael Castellanos who had claimed that the lyrics, rhythm and tune of the duo's music video was plagiarized from his 1997 song, "Yo te quiero tanto," which means "I love you so much in English."
Immediately following the accusations, the music publisher MDRB, on behalf of the Cuban singer, had filed the lawsuit for plagiarism in a Madrid Court. The move was quickly caught on by the media and subsequently put Shakira and Carlos Vives back in attention over the two year old Latino Grammy award winning song.
However, the duo had dismissed the allegations in March 2019 stating that they had not heard "Yo te quiero tanto" by Livam, a relatively less known singer.
Castellanos however, claimed that music giants supported his claim of plagiarism. "Let's see whether we can finally get to the bottom of this and justice can be done," he told The Associated Press in a telephonic interview.
Sony Music, which released "La Bicicleta," followed the case closely but avoided making any public statements on the case.
Shakira was also contacted by the Europa Press to give her comments where she claimed that there is nothing similar in their song with that of Livam's. "The melody is different, the tune is different and the whole subject matter is different," said Shakira.
"My (song) talks about my homeland, it's a salute to my homeland — Barranquilla, Colombia — not Cuba," Shakira continued, according to Europa Press.
The Columbian singer Shakira later appeared in the Spanish court on March 27, 2019 and vigorously defended the originality of her 2016 song claiming that she had never heard the 1997 song by Livam and that the whole underline of her's and carlos's song was different and original.
The same position was held by Carlos Vives during court proceedings. Vives, 57, who composed Yo te quiero tanto with music producer Andrés Castro, also stated that he did not know the song or Livam.
La Bicicleta won two of the three biggest Grammy Latino awards for 2016, including song and record of the year.
"There is nothing similar about it, not the harmony, not the theme," said Shakira, who even had sung several pieces of her song during her court hearing.
She had also stated that La Bicicleta is a folk song which pays tribute to Colombia while Livam's song is a "Dominican salsa" which "tries to be a folk song" but is "a mess".
Livam, who is employed in Madrid as a composer and producer, stated to the court that Castro had access to his 1997 song through his representative. He had also complained against Castro and Sony music as well.
The court gave its verdict in the mid of May, 2019 in favor of Shakira and Carlos Vives, clearing them of all charges based on the reasoning around the key part for which the duo was accused of plagiarism which were similar sounding lyrics.
In the music video, Shakira and Vives sing "que te sueño y que te quiero tanto" (I dream of you and love you so much), while Livam's song's main lyric says "yo te quiero, yo te quiero tanto" (I love you, I love you so much).
The court gave its verdict that that the expression was "common, used in all sorts of songs and lyrics, all through history". It futher added that the melody, rhythm and harmony were quite different in both songs.
However, Shakira wasn't really out of the hot waters entirely. She got cleared of plagiarism charges but was still deep into trouble over tax evasion charges in an unrelated case. Prosecutors, who had accused her of tax evasion in December last year, reason that she avoided paying taxes by claiming to live in the Bahamas when she 'actually' was living in Catalonia.
Plagiarism, Copyrights violations and theft of intellectual and digital property are common in a globalized world but they remain what they are: crimes and misdemeanor and constantly being discouraged with efforts like shaming and legal penalties.
Information Technology is playing an ever bigger role in the eradication of such ill practices with Software like Plagiarism Checker, Reverse Image Search tool among others.
This story was caught in on by Reverse Image Search tool using which our web desk was able to find this development in Shakira and Carlos Vives's singing career.
Reverse Image Search tool is designed to analyze and define an image with one or more features and then look for identical and near similar images from different other sources on the web through the use of various search engines. It can be very handy in a number of applications.
You can find additional information about an image through other sources who would have uploaded the same image or images with same object for example, an image of a car that you're interested in knowing the model of, you can upload it and find out through other sources, the relevant information about the car that you're looking for.
Also, you can ensure that no one steals your pictures/images you can do ensure that by simply uploading or enter linking your image's URL to the Reverse Image Search tool and find out whether some other sources have uploaded your pictures on their own platforms without your consent.

Follow Sounds and Colours: Facebook / Twitter / Instagram / Mixcloud / Soundcloud / Bandcamp

Subscribe to the Sounds and Colours Newsletter for regular updates, news and competitions bringing the best of Latin American culture direct to your Inbox.
Share: