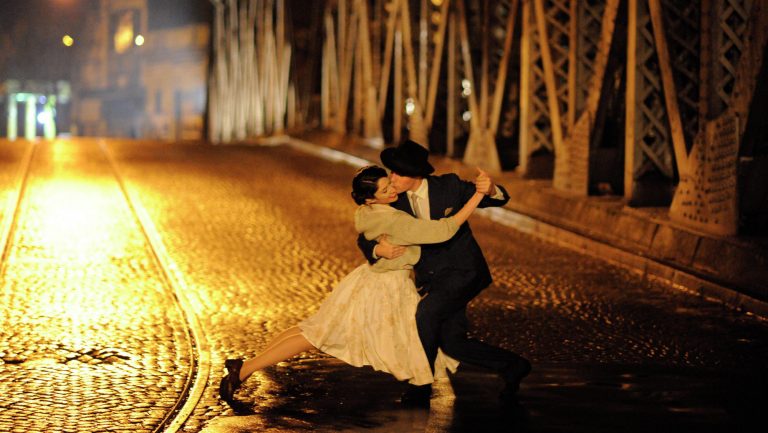 Speak and Dance at the Argentine Rhythm
20 October, 2022
Unbelievably, 2022 is ending, and this is the time of the year when people usually start doing their balance and setting new goals for the year that is about to come. Some of the most popular New Year's resolutions people try to achieve are learning a new language and traveling more than the previous year. We must say that both ideas are great goals, and we encourage everyone to do their best to accomplish them.
To help you achieve these objectives, we suggest the perfect way of killing two birds with one shot (relax, it is just a saying): travel to a foreign country and learn the language spoken there. If you find this idea interesting, keep reading because it will become even more appealing. Learning a second language can be a great challenge and an excellent tool for your professional and personal life. Thus, we can guarantee you that it is a beautiful way of using your time.
As you may know, Spanish is the second most commonly spoken native language, allowing you to travel to a wide range of countries. If you are looking at a map without knowing where to go, you should consider learning Spanish in Buenos Aires, Argentina.
Why study Spanish in Buenos Aires?
First, Argentina is a famous country with well-known universities, and its education system pays close attention to language learning. As a result, you will have a wide range of language schools, and you will be able to choose the right Spanish course in Buenos Aires which will meet your particular needs and expectations.
Second, Buenos Aires is a fantastic city with excellent culinary offers, funny bars, plenty of cultural events, nightclubs, and nature. If you choose to study in this city, you can be sure that you will not get bored for a second.
You are probably already seeing yourself walking around the busy city, amazed by the lights of the theaters and tempted by every restaurant. If you can achieve this goal and travel to Buenos Aires, don´t miss the opportunity to visit Caminito, where tango is lived and breathed on every corner, and you can even see people dancing on the street.
Who are the most popular singers in Argentina?
If you are not a great fan of tango but like music, many options can fit your taste. In the following list, you will get to know the most popular singers in Argentina. There are many talented artists in Argentina, so use this list to inspire you and dig deeper to discover all that Argentina music offers.
Duki: He is a rap and trap singer who is considered the Argentine leader of this genre. Duki has achieved international fame due to his characteristic voice and his fantastic shows. If you are not much into trap, we guess that Duki may change your mind.
María Becerra: María Becerra is a young singer and influencer who started her career in 2015 and became one of her generation's most important artists. Her voice and unique style have made her win significant prizes and sing with other incredible artists.
Lali Espósito: The actress and singer Lali Espósito started when she was just a child, and her success grew incredibly. She has many hits, and her shows will leave you very amazed.
Tini: Martina Stoessel, better known as Tini, is another actress and singer who has stood out in the last few years, and she has shared the stage with international stars. Her songs sound everywhere, and there is a huge chance you will end up dancing to her songs in a nightclub.
If you are more traditional…
In case you are a little bit more traditional, and these new types of music are not your thing, we have another list that can suit you better. We already told you Argentina has an option for everyone.
Babasónicos is a rock band that started in 1991 and became one of the most popular bands of "the new Argentine rock".
Abel Pintos is a very talented singer who started his professional path singing national folk, and nowadays, he mixes his style with Latin pop music. Abel has a wide range of songs, and his shows are for everyone, regardless of age or nationality.
Iván Noble: Iván is a viral singer who started as leader of the rock band Los Caballeros de la Quema. Nowadays, he is focused on his solo career, and he entertains the public with his nostalgic songs where he talks about everyday experiences.
This is just a short list of thousands of brilliant artists who will make you dance, jump or relax. There is a singer for each moment, mood, and person; you have to open the door of Argentine music and find the right artist for you. If you are lucky enough, during your stay, you may find a specific cultural Argentine event, which gathers different artists so people can enjoy them all at once.
At this point of the article, we imagine you are looking forward to buying your plane ticket, packing your Spanish dictionary, and starting to live this once-in-a-lifetime experience, which will blow your mind and enhance your musical taste.
Start playing an Argentine list on Spotify and get used to the sound of the words because, in just a few months, you will be singing them with your perfect Spanish and enjoying the warmth of the locals who will make you feel at home. 2023 is almost here, and new adventures await you. Are you ready? Fasten your seatbelt and open your eyes. Are you ready?
Buenos Aires, here we go!

Follow Sounds and Colours: Facebook / Twitter / Instagram / Mixcloud / Soundcloud / Bandcamp

Subscribe to the Sounds and Colours Newsletter for regular updates, news and competitions bringing the best of Latin American culture direct to your Inbox.
Share: