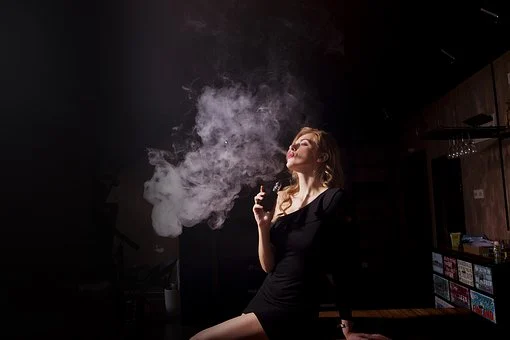 THC Vape: Let's Explore Its Use in Latin America
06 June, 2022
THC Vaping has grown worldwide, but it is illegal in some nations. The selling of e-cigarettes is outlawed in the majority of Latin American countries. Nonetheless, major Vape manufacturers have entered the region, expanding into Brazil, Chile, Uruguay, Paraguay, and other countries.
In recent years, the number of companies that make THC Vape juice, vaping devices, or e-cigarettes has exploded. Vaping items are worth billions of dollars all around the world. People are vaping for a variety of reasons, including quitting smoking.
The cannabis market is divided into recreational and medicinal uses, with various products available. While therapeutic use of cannabis is becoming more widely accepted, recreational usage of cannabis is predicted to develop in tandem with increased tolerance and formal legalization worldwide.
Like most individuals from other parts of the world, Latin Americans have a solid desire to vape. Individuals who wish to vape and those who currently do so in Latin America, on the other hand, confront various hurdles.
A Look at the Vaping Market
THC Vapers and would-be THC Vapers encounter several hurdles in Latin America, even though demand for vaping products is just as great as in other regions. Argentina, Chile, Brazil, Peru, Costa Rica, and Mexico are among the most established vaping markets in Latin America. As a result, vaping goods like THC Vapes are trendy. The Latin American Vape market, on the other hand, differs significantly from the US and European markets.
The following are the most notable barricades in the Latin American THC Vape market:
Purchase power is limited.
Wealth distribution is unequal.
Tobacco costs are decreasing.
Trends in the Latin America Vape market
Apart from the significant distinctions between the Latin American THC Vape market and other markets, the region has several notable vaping trends. Here are a few examples of these patterns:
Informal markets with a large presence are essential.
A significant number of inexperienced smokers
A widespread lack of concern about the health effects of smoking
THC Vapers in Latin America face significant risk due to these trends, as they risk acquiring low-quality or substandard items on the illegal market. As a result, every THC vape should purchase items from reliable providers like ePuffer. The company is one of the most well-known makers of vaping goods, including e-cigarettes, e-pipes, e-hookahs, and e-juices.
Improved Awareness about Vaping
Despite the concerning factors that potentially lead to a slew of troubles for THC vapers in Latin America, there is one bright spot: a rise in vaping product awareness. This positive shift can be ascribed to vaping-related events, such as the Vape Trade Convention, which brings together users of Vape goods. There was a convention that took place in Mexico City in November 2019, gathering over 8,000 visitors and 500 Vape product manufacturers worldwide. The event was promoted extensively throughout Latin America as a significant Vape convention. According to the organizers, Vaping is becoming more popular in Latin America, but vapers must get the most incredible THC Vape goods. THC Vape must also be wary of the dangers posed by low-quality items, considering the industry's lack of regulation.
Despite increasing demand for vaping, Latin America's business is underdeveloped due to restrictive legislation. Vaping is prohibited in certain nations with considerable potential, such as Mexico and Argentina. Furthermore, in many nations, the sale of THC vaping is outlawed, limiting the expansion of the vaping culture.
Overview of the Vaping Markets in Latin America
Brazil, Argentina, Colombia, Chile, Mexico, Peru, and Costa Rica have the most developed vaping markets in Latin America. These are the countries where THC Vape juice is in high demand. However, Latin America's markets differ significantly from Europe and the United States.
Common vaping trends include:
The significance and presence of the informal market.
The inexperienced population of THC vaping.
Lack of concerns about the health effects of smoking.
These patterns are especially concerning in light of recent allegations of a vaping-related disease. However, preliminary examinations reveal that the majority of patients used THC-containing products. It hasn't deterred Latin Americans from vaping.
The Legislation is Affecting THC Vaping in Latin America
Vaping has much promise in Latin America, especially in large countries like Mexico and Argentina. However, vaping devices such as e-cigarettes are prohibited in many countries. Despite the great demand, the law is one of the critical obstacles limiting the growth of the Latin American vaping sector.
As a result, electronic cigarette regulation has impacted the growth and dissemination of the vaping culture in these countries. It has also resulted in the growth of the black market. As a result, some THC Vapors may be in danger of purchasing low-quality CBD THC Vape oil. This raises their chances of acquiring vaping-related lung damage, documented elsewhere.
As a result, if governments in Latin America continue to prohibit the sale of authentic vaping goods, the region is likely to see an increase in vaping-related injuries.
Opportunities For US CBD And THC Brands
Since CBD is not a controlled substance in the United States, many people have discovered that US CBD brands are more accessible to obtain than Canadian CBD brands. In Canada, these are still classified as scheduled products, adding to the difficulties of having imports approved. The United States can expedite the shipping process to Latin America. In the short term, CBD and THC companies in the United States will have an advantage in Latin American imports.
Nutraceuticals and topicals will provide other CBD and THC prospects in the region.
Wrapping It Up
THC vaping is widespread in Latin America as it is in the rest of the world. However, just as in other nations, there are concerns regarding the impact of vaping on human health. What's more concerning is that the black market for vaping devices is fast expanding due to the Latin American government's regulation of electronic cigarettes. As a result, rather than acquiring the most excellent THC oil for vaping, some Vapers may end up with items filled with chemicals instead of THC, which is linked to lung-damaging disease.

Follow Sounds and Colours: Facebook / Twitter / Instagram / Mixcloud / Soundcloud / Bandcamp

Subscribe to the Sounds and Colours Newsletter for regular updates, news and competitions bringing the best of Latin American culture direct to your Inbox.
Share: