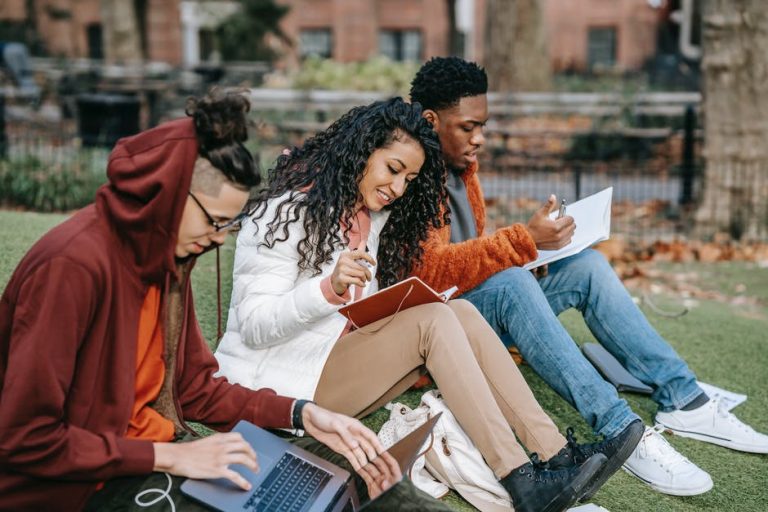 The 5 Most Popular Professions Among Latin America Students
16 April, 2021
The fact is Latin Americans get paid less than basically everyone. But this doesn't mean they can't receive higher pay.
The right profession for Latin Americans should provide them several benefits. The benefits include higher pay, workplace fairness, job satisfaction, and opportunities for advancement.
Everyone deserves employment, even Latinos. While it is crucial for social integration, employment gives them the feeling of respect and self-worth. Above all, it offers them a way to be financially stable and meet all their daily needs.
Below, we've provided you with a list of five top professions that have gained significant traction among Latin American students.
Education
In America, one-quarter of all students in public elementary and secondary schools identify as Latinos. That means they are the largest ethnic minority in the national schools. In states like Texas, New Mexico, and California, Latin Americans make up half or about half of the student body.
Although the number of Latino students is high and increasing daily, less than 8% of the nation's educators identify as such. The surge in the Latino population in the US means an increase in the gap between Latino students and teachers.
Based on this information, you can see there's a tremendous need for Latino teachers. Therefore, considering a profession in education can be a wise move. But keep in mind, there's a lot that goes into becoming a teacher. At some point, you might have to rely on essay writing websites to get your assignment completed on time. This will also mean you will have enough time to focus on other pressing tasks.
A certificate in ESL teaching will also provide you a chance to put your language to use. As a language teacher, you can earn a median salary of up to $53,000 and above.
Advertising and Marketing
Today, Hispanic advertising and marketing is a multibillion-dollar industry. Agencies have spread all over Los Angeles, New York, Miami, and other cities with significant Hispanic populations.
As the Latino population continues to rise, the Hispanic advertising and marketing industry is poised for even better gains and relevancy on the national stage.
Because of the increasingly large target audience of Latin Americans, marketers have produced ads for products that cut across various categories using various images and representations.
The growth of the Hispanic marketing industry means an increase in the demand for Latinos to fill various positions. The Association of National Advertisers says that 88% of US marketers are targeting Hispanic community through digital media.
Pursuing business, financial or marketing-related programs puts you in a position where you can take advantage of this opportunity. In the marketing field, people can earn a median annual pay of about $108,206.
Health Care
The Healthcare industry is always booming. So, what popular careers can we suggest?
Today, registered nurses and physicians' assistance are the most popular careers in the health sector.
In nursing, barely 5% of registered nurses are Latino. Clearly, this number is not nearly enough to handle the growth of the Latino population in the U.S.
So, if you're willing to go through some schools, you might find that it's worth taking your time to work in this field. With a median pay of $75,000 per year, this job certainly pays well enough for many people.
You can also become a physician assistant by pursuing a master's degree. As a physicians' assistant, your work will involve diagnosing illness and treating patients under the supervision of doctors and surgeons. In this profession, you can enjoy an annual median pay of $86,000.
Other health care professions Latino American students can pursue include:
Physical therapy assistants – $42,980
Physical therapists – $ 84,020
Home health aides – $21,920
Pharmaceuticals
According to a survey conducted by Pew Research Center in 2013, nearly 48% of Hispanic adults in the US have limited English proficiency. Yet most pharmacies lack Latino staff and supplies needed to attend to Spanish speakers.
The language barrier between the staff and Hispanic clients has led to several documented cases. Improper drug use, misdiagnoses, and serious harm to patients are a few of the cases.
Because of this, some institutions have set aside the resources for designing unique and innovative pharmacy programs focusing on the Spanish language as well as culture. As a result, they can effectively prepare future pharmacists to better serve Latino Americans.
Today, most Latino American students have the chance to specialize in the area and breach the language barriers.
If you're bilingual and love helping patients by prescribing the right medication, then consider a pharmacy program. Also, if you have skills in sales and can sell products from pharmaceutical companies, this could be the career for you. Pharmacies enjoy a median annual pay of $110,000.
Financial Advisors and Managers
Based on the information provided by the Bank of America, 84% of Latino Americans want to learn how to build their finance compared to 69% of non-Hispanic.
Although 71% check their bank account balances, 53% monitor their expenses, and 31% budget for their spending. Most Latino Americans are interested in various financial topics, including investing, becoming better at saving, and preparing for saving.
Unfortunately, there are a few Latino financial advisors and managers who can understand their heritage and speak their language. This makes it hard for them to fully take advantage of various methods of saving to build a secure future.
But lately, most Latino American students are enrolling in business and financial programs in school. If you like helping other people manage their money, this job is great for you. Besides, you get to earn an impressive salary ranging between $ 87,850 – $103,000 per year depending on your level of experience.
Conclusion
The mentioned professions are the best in the market for Latino American students. However, don't limit yourself to them. You can select other careers including, aerospace engineering, law enforcement, social services, etc.
Before selecting a profession, do your homework well. Ensure you settle for a field that will offer you the maximum benefits in terms of finance and overall well-being.
Thank you for stopping by. Best of luck!

Follow Sounds and Colours: Facebook / Twitter / Instagram / Mixcloud / Soundcloud / Bandcamp

Subscribe to the Sounds and Colours Newsletter for regular updates, news and competitions bringing the best of Latin American culture direct to your Inbox.
Share: