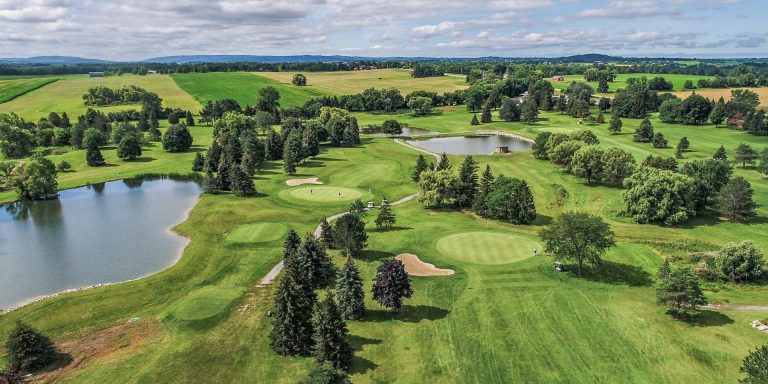 The 7 Most Interesting Golf Courses In Latin America
18 September, 2019
Golf hasn't always been the top activity when thinking about Latin America. As more courses and resorts crop up all around the area, golfers can now enjoy their day under the sun around Chile and Costa Rica! But the question is: Where should you go?
From the best classic clubs to the newly-opened courses, I'll be showing you the seven best golfing vacations in Latin America! So read on to see where you can visit now.
Top Seven Golfing Vacations In Latin America
As I was looking into Callaway Edge reviews and more of the best golfing equipment, I realized I didn't have a dream country to play in! The more I did my research, I found out Latin America had more to offer. Sure, golf isn't exactly linked to Latin America a lot, you'll be surprised to see that the area has some of the entire world's most beautiful golf courses! Here are the top seven you should visit soon:
1. Lima Country Club and Golf Course in Peru
The Lima Golf Club is the oldest golf course in Latin America, also one of the most prestigious. It's in the middle of the vibrant city, so you have a vast space and amazing views of the skyscrapers. It's definitely for the luxurious and elite, a Peruvian Cultural Monument!
The golf course is near the club's hotel, the oldest one around the Pacific rim! Think of it as golfing and learning more about history as you play.
2. La Paz Golf Course in Bolivia
Being one of the least developed countries within Latin America, you don't get to play much golf in Bolivia with scarce courses. In fact, there's one ONE golf course in the area, but it's extremely beautiful!
The La Paz Golf Course is the highest worldwide, being over 3,340 meters above the sea level. Because of its higher altitude and thinner air, the average tee shot can travel up to 50 meters farther compared to sea level courses.
Plus, they have amazing mainsevenance and facilities you can take advantage of, with many golfers placing this in their bucket list.
3. Ushuaia Golf Course in Argentina
The Ushuaia Golf Course isn't the world's best, but I guess that's considering the fact it's located at the END of Earth! It's about 600 miles away from Antartica, being the most south golf course worldwide.
Even if it isn't the absolute best, the course has a relatively large area with different challenges golfers will have fun with. Just make sure you're playing during their summer and still prepare yourself with the golf weather!
4. Llao Llao Golf Course in Argentina
The Llao Llao golf course has been around in Argentina for a long time. It's not the most luxurious or the pedigree of different country clubs, but it does offer one of the most beautiful backdrops worldwide!
Located outside Bariloche and near Lago Nahuel Huapi, expect to see a ton of beautiful peaks, tranquil lakes, looking like a postcard! You can also head over to the lodge right after to enjoy a good drink post-game.
5. Gavea Golf Club in Brazil
This is probably one of the most expensive and luxurious golf courses around Rio de Janeiro, found in Sao Conrado. It's framed by the ocean, Two Brothers Mountains, and Gavea Rock, with the first nine holes carved to the mountain's side. It definitely makes golfing a bit of a challenge and gives you a unique playing experience!
But if you'd like something better for practice and training, then you may want to consider the Itnahanga Gold Club. It's beautiful as well, having held different golf events before.
6. Cabo del Sol in Mexico
Cabo del Sol is way more than just the world-class golf course, but also one of the most luxurious in Mexico. You know it's one of the best golf experiences considering the fact that Jack Nicklaus designed the 36-hole course! This is actually known as the Pebble Beach of Baja because of its beautiful sights, from the thundering surf, desert hills, and all the giant cacti.
7. The Links at Las Palomas in Mexico
This is known as the most popular courses located in Rocky Point! Forrest Richardson designed the 18-hole golf course that sits in Puerto Penasco. It's a few hours away from Cortex and Phoenix on the Sea, and you can see its vast view of the beach as you play.
Wrapping It Up
Hopefully, this list on the best golf vacations in Latin America gave you an idea on where to go next! Consider checking these areas for your next golf outings today.
Got any questions or want to share your experiences or suggestions in other Latin America golf vacations? Share your comments below, I'd love to hear what you have to think!

Follow Sounds and Colours: Facebook / Twitter / Instagram / Mixcloud / Soundcloud / Bandcamp

Subscribe to the Sounds and Colours Newsletter for regular updates, news and competitions bringing the best of Latin American culture direct to your Inbox.
Share: