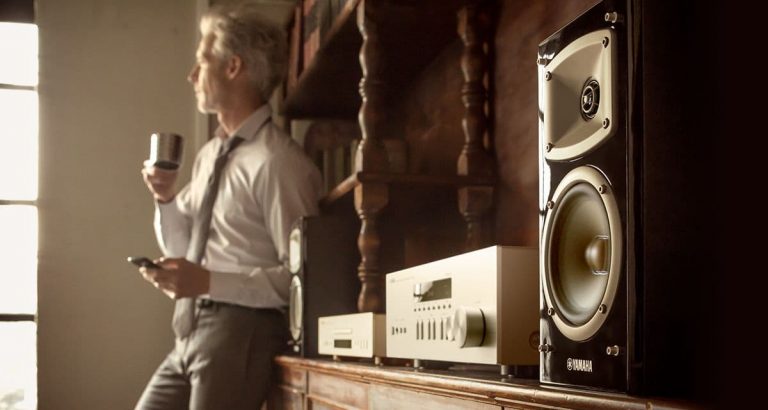 The Best Audio Systems Brands in Latin America
15 August, 2019
If you are located in Latin America and when you are looking to buy a soundbar next, or a set of speakers for your office or home your start will be deciding the best audio systems brands in Latin America. However, there are several companies out there having countless varieties of speakers and it is possible to select a random one which is suitable to your budget. Although this is possible you might wish to select a product which is of the highest quality and justifies the value you are investing into it.
It will not be of any sense to rank these audio companies providing their services in Latin America. We need to keep in mind that all these audio brands will have their pros and cons. some of the companies are considered to be the best in the area of portable speakers while others are better in the computer speakers area or soundbars for that matter.
Some common types of audio systems
There are many kinds of audio systems available in the market. Some of them are for personal use that can be used for the whole household or others can be used professionally. Loudspeakers can be used outdoors while the tiny Bluetooth speakers may be utilized for the indoor requirements. In case you are a music professional you are probably aware of what you are looking for. But let's look at the audio systems that are required by the common people and some professionals. You will find most of the brands listed below.
Bluetooth speakers
The Bluetooth speakers are normally tiny and handy. But there are many large speakers available today which feature Bluetooth connectivity. In case you are not aware of this yet these are the kinds of speakers which will connect to the Bluetooth enables devices wirelessly.
Outdoor speaker systems
Outdoor speakers are not necessarily loudspeakers which is a popular type of speakers these days. These systems are normally waterproof and weather resistant. They come in all shapes and sizes and it is quite common to find the outdoor speakers that appear like granite or rock so that they may be combined with the outdoor surroundings when you place them in the garden or your patio.
Soundbars and home theater systems
These kinds of audio systems normally come in sets. A typical home theater system will include a soundbar, a subwoofer, and two bookshelf type of speakers. In most cases, these devices are attached to a TV for enhancing the sound and make it more powerful. Advanced sidebars are expensive, but some of the best soundbars are under $200.
The soundbar is also called as a speaker bar. It is a special type of speaker having multiple drivers and is rather wide than tall. Generally, it is placed on top of the computer monitor, under the TV, or the home theater screen. It is responsible for significantly improving the sound experience for the users without associating with surround sound wiring or speakers for the family theater.
Best audio system brands in Latin America
These are some of the audio system brands that are considered to be the best available in the Latin American market. The top audio systems manufacturers in the Latin American countries such as Brazil, Argentina, and Colombia include,
Samsung
Sony
Vizio Inc.
LG
Yamaha
Bose
Sonos
Sound United
Sharp
Panasonic
Philips
JVC
Logitech
ILive
ZVOX Audio
Edifier
Martin Logan
Taligare
Polk Audio
Bose
Numark
Eurolive
Pioneer
Acoustic Audio (Goldwood)
Behringer
Summary: The criteria while selecting the audio system brand
As described earlier all the top brands included in the list of audio brands in Latin America will have their own pros and cons. You need to take into account certain factors while considering the selection. You will always find that some brands are better in some factors while the other is exceptional in some other area. For example a soundbar might be the best looking one but the audio quality might not be the best available one. Here are some factors you can consider,
Brand history
Audio system types that are most popular
Quality of the audio output
Durability
However, the quality of sound should be the topmost criteria for your selection for the best audio system brand.

Follow Sounds and Colours: Facebook / Twitter / Instagram / Mixcloud / Soundcloud / Bandcamp

Subscribe to the Sounds and Colours Newsletter for regular updates, news and competitions bringing the best of Latin American culture direct to your Inbox.
Share: