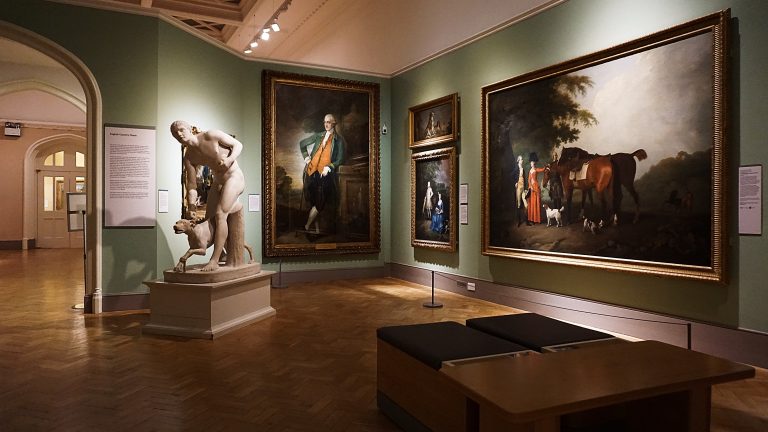 The best entertainment areas in the Americas with great art
30 June, 2023
The Americas are rich in culture, with a history spanning thousands of years. The nations that make up this great landmass have, over the years, produced some incredible works of art, from paintings and sculptures to pottery.
In this guide, we take a look at some of the best areas in the Americas that not only boast great collections of artwork but also offer excellent entertainment value for tourists. We'll look at museums and galleries, and the likes of bars and restaurants too.
Let's kick off our cultural exploration with a look at Brazil.
Brazil
Brazil is a country brimming with a vibrancy that bleeds into every aspect of life, from soccer to art. In one of the nation's biggest cities, São Paulo, you can find the impressive Museum of Art (also known as MASP).
It's regarded as holding one of the greatest collections of artwork, not just in Brazil and Latin America, but the world. It features masterpieces by the likes of Dutch legends Rembrandt and Vincent van Gogh, in addition to pieces by Raphael and Picasso.
As well as its important European collection, MASP also holds one of the most significant collections of Brazilian art, drawings and prints, chronicling the history of the nation.
Visitors can also find an impressive collection of African and Asian artwork – around 8,000 individual pieces, in fact – including antiques and decorative pieces.
Also housed within MASP is a huge collection of books on art, an ideal resource for anyone looking to learn more not just about Brazilian art but about the subject as a whole.
Another impressive gallery in the city is the Pinacoteca do Estado de São Paulo, a visual arts museum that is the oldest gallery in the city. It hosts regular cultural events as well as exhibitions featuring international artists.
If you're looking to take in other parts of Sao Paulo's culture, you could go to a Corinthians soccer match at the Neo Quimica Arena. Tickets are usually quite cheap and it promises to be an experience to remember.
Canada
If you're travelling through the northern countries of the Americas, paying a visit to the artistic hub of Toronto is well worth your while.
Among scores of galleries, you'll find something to suit everybody's tastes, from contemporary and modern art to historical artwork.
For example, you could pay a visit to the Toronto Dominion Gallery of Inuit Art. This small gallery with free entry offers a fine display of native artwork, including sculptures of animals and figures hunting and fishing, and other pieces that show aspects of the Inuit way of life.
Sticking with the aboriginal theme, you could also pay a visit to the Bay of Spirits Gallery, a world-renowned location that's been around for over 25 years. It has on display prints, watercolors and original works of art, as well as soapstone carvings, all created by native Canadians.
If you're looking for some entertainment in Toronto beyond its many art galleries, you could indulge in its many award-winning and Michelin-starred restaurants. Alo restaurant is one of the most popular in the city, boasting a Michelin star, and you could also try the PAI Northern Thai Kitchen for some delightfully spiced foods.
Restaurants aside, Toronto also hosts a number of brick-and-mortar casinos in which you can while away the time in between art galleries. But if you're too tired after a day of exploring, you can play with a real money online casino in Canada too.
Uruguay
One of the most important art galleries in Latin America is the Museum of Pre-Columbian and Indigenous Art, found in Uruguay's capital, Montevideo.
It's described as an ethnographic art museum that's dedicated to the various indigenous cultures of Latin America.
It opened its doors in 2004 in an old 19th-century building, and fills its halls with over 700 exhibits. There's a huge collection of indigenous Uruguayan artwork, but it displays works of Mexican, Guatemalan, Chilean, Colombian and Ecuadorian origin too.
There's also an extensive collection of artwork from the Cuasmal, Capulí and Tuncahuán
cultures, and those from the Andean region in Peru and western Bolivia.
These exhibits don't just comprise paintings but include textiles, sculptures, carvings, traditional musical instruments and ceramics. Visitors can also enjoy temporary exhibits throughout the year.
This makes it one of the most comprehensive collections of Latin American artwork and culture in the world and a must-see for art lovers, especially those with a passion for history.

Follow Sounds and Colours: Facebook / Twitter / Instagram / Mixcloud / Soundcloud / Bandcamp

Subscribe to the Sounds and Colours Newsletter for regular updates, news and competitions bringing the best of Latin American culture direct to your Inbox.
Share: