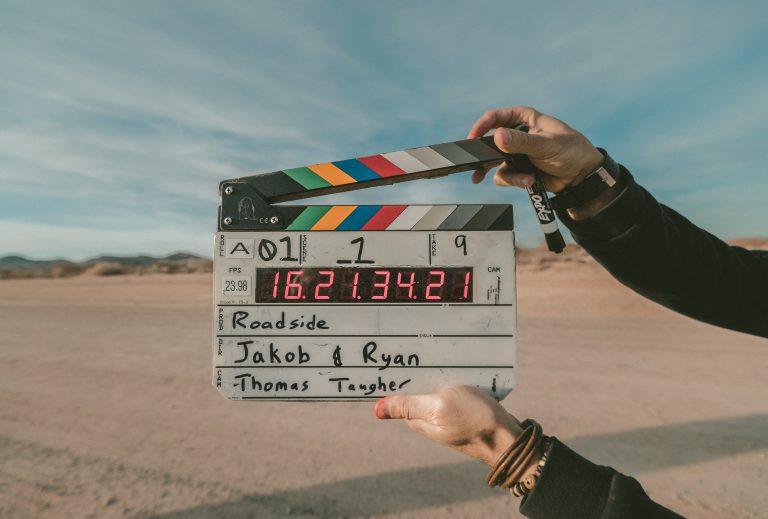 The Best of British Latin Americans: Exploring the Top Actors and Actresses You Need to Know About
07 March, 2023
Lights, camera, action! From gritty dramas to romantic comedies, British cinema has always been known for its diverse range of films and talented actors. But did you know that there are also many British actors and actresses of Latin American descent who bring a unique flair to the industry? In this article, we'll explore the most popular British Latin American actors and actresses, highlighting their careers and impact on British cinema.
Whether you're a cinephile, a fan of Latin American culture, or just looking for some new talent to follow, this is an article you won't want to miss! And if you're feeling lucky, we suggest you choose Casinority to find the best Boku casinos in the UK. Here you will also find the best UK casinos with no deposit bonuses. So, grab some popcorn and settle in for a journey into the world of British Latin American cinema.
Anya Taylor-Joy
Starting off our list is the multi-talented Anya Taylor-Joy. Born in Miami to a British-Argentinian family, Taylor-Joy grew up between Buenos Aires and London. She first rose to prominence with her role in the horror film, The Witch, where she played the lead character, Thomasin.
Since then, Taylor-Joy has starred in many critically acclaimed productions, including the hit Netflix series The Queen's Gambit, Last Night in Soho, and the horror film Split. Her performances have earned her a reputation as one of the most talented young actors in the industry today.
Alfred Enoch
Another talented actor on our list is Alfred Enoch. Born in London to a British mother and Brazilian father, Enoch is best known for his role as Dean Thomas in the Harry Potter film franchise. However, he has since starred in many other productions, including the hit television series, How to Get Away with Murder.
Enoch's unique blend of British and Latin American heritage has allowed him to bring something fresh and unique to each of his performances. His natural charisma and acting ability have made him a fan favourite, and his work has earned him critical acclaim from audiences and critics alike.
Kaya Scodelario
Kaya Scodelario is another talented actress of British and Latin American heritage. Born in London to a Brazilian mother and an English father, Scodelario rose to fame with her role in the hit television series Skins. Since then, she has starred in several British movies, including the Pirates of the Caribbean film franchise, The Maze Runner, Crawl, and the Netflix series Spinning Out.
Paloma Baeza
Paloma Baeza is a talented British-Latin American actress who has captivated audiences with her performances on both stage and screen. Baeza was born in London to Mexican parents, and her unique heritage has helped shape her artistic sensibilities. She began her career as a stage actress, performing in plays at the Royal National Theatre and the Young Vic.
Baeza's breakthrough role came in the 1996 film The Hour of the Pig, where she played a French peasant accused of murdering a baby. The film was a critical success, and Baeza's performance was praised for its depth and intensity. Since then, she has appeared in various movies and television shows, including The Pianist, Sunburn, Penny Dreadful, and Holby City.
Ed Weeks
Ed Weeks is a British-Latin American actor and comedian best known for his role as Dr Jeremy Reed on the hit television show The Mindy Project. Weeks was born to a Spanish mother and an English father in Banbury, Oxfordshire. He attended the prestigious Royal Academy of Dramatic Art in London, where he honed his acting craft.
Weeks' career took off in the early 2000s when he began performing stand-up comedy in clubs around London. His unique blend of observational humour and satire quickly earned him a following, and he was soon performing on television shows like Live at the Apollo, Mock the Week, The Crown, LA to Vegas, and The IT Crowd. Weeks is also a talented writer, having written and produced several short films and web series.
Francesca Annis
Francesca Annis is a British actress of Latin American descent. She has had a long and successful career in both theatre and film and is best known for her roles in classic British TV dramas such as Reckless and Wives and Daughters. Born in London in 1945, Annis began her acting career at the age of 16 and has been working in the industry ever since.
Annis has received critical acclaim for her performances in some stage productions, including Macbeth and Hamlet. She has also appeared in many films, including The Libertine, Dune, Home Fires, Lillie, and Cleopatra. Despite her impressive career, Annis has remained relatively low-key regarding her personal life, preferring to keep her private affairs out of the public eye.
Adam Buxton
Adam Buxton is a British comedian, writer, and actor of Latin American descent. He is best known for his work on the comedy TV series The Adam and Joe Show, which he co-created with fellow comedian Joe Cornish. Buxton has also appeared in several TV shows and films, including Hot Fuzz and Stardust.
In addition to his on-screen work, Buxton is also a talented writer and podcast host. His podcast, The Adam Buxton Podcast, has become incredibly popular in recent years thanks to its mix of insightful interviews, comedy sketches, and entertaining anecdotes.
Lino Facioli
Lino Facioli is a Brazilian-born British actor of Latin American descent. He is best known for his role as Robin Arryn in the hit TV series Game of Thrones. Born in Brazil in 2000, Facioli moved to the UK at a young age and began his acting career shortly after that.
Despite his young age, Facioli has already made a name for himself in the industry, thanks partly to his memorable performance as Robin Arryn in Game of Thrones. He has also appeared in many other TV shows and films, including Sex Education, Isha, Awfully Deep, Get Him to the Greek, and The Kid Who Would Be King.
Claudia Coulter
Claudia Coulter is a British actress of Jamaican and Scottish descent. She is best known for her roles in TV shows like Doctors, The Bill, and Casualty. Coulter has also appeared in several movies, including Holby City, Doctors, and Trial & Retribution. Coulter's acting talent is undeniable, and she will surely have a bright future ahead of her in the entertainment industry.
Conclusion
The British film industry has produced some of the world's most talented actors and actresses. From Alfred Enoch to Claudia Coulter, these actors have shown that they are capable of delivering incredible performances time and time again. Besides, their unique blend of British and Latin American heritage has allowed them to bring something fresh and exciting to the world of acting. So if you're a fan of British movies or just love watching talented actors and actresses at work, then be sure to check out the works of these incredible artists.

Follow Sounds and Colours: Facebook / Twitter / Instagram / Mixcloud / Soundcloud / Bandcamp

Subscribe to the Sounds and Colours Newsletter for regular updates, news and competitions bringing the best of Latin American culture direct to your Inbox.
Share: