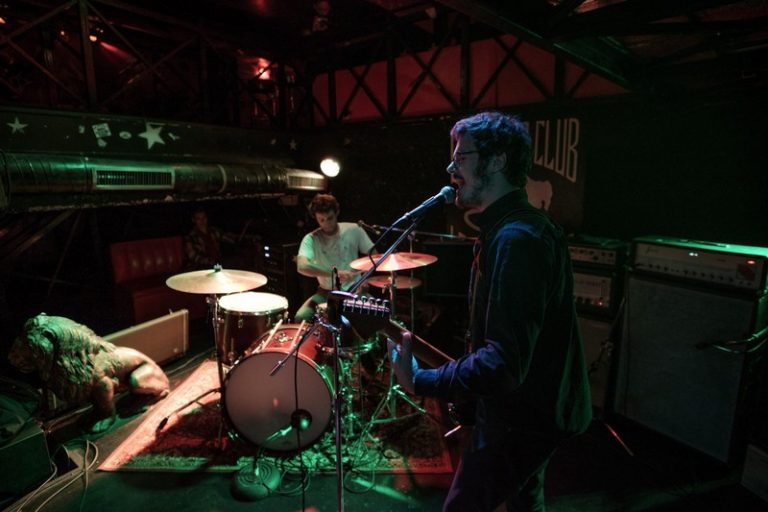 Gabriel R C
The Blooming Indie Scene of Spain
15 November, 2019
Going back as far as the 90's, Spain has enjoyed a burgeoning indie scene bubbling up from beneath the swell of the mainstream. Influential, counter-cultural contrarian bands like Los Planetas and Los Piratas paved the way for the development of Spanish Indie, allowing it to stretch into what it's become today. Though Spanish Indie began in this form with undeniable rock and pop influences, the music-sphere now welcomes and embraces a wide variety of sounds. Jazz, Punk, Synth or Shoegaze, Flamenco, Electronic or Reggae; the underground world of Spanish music continues to expand and transcend, striving to redefine itself with each and every new iteration.
Here are some notable entities in the scene at the moment, but by no means are they the only ones out there making groundbreaking music. With an ever deepening body of music to get lost in, just think of this as the start of the rabbit hole.
Pony Bravo
With almost a decade in the world of Spanish Indie, Pony Bravo seems to revel and delight in always being the black sheep. Daniel Alonso, alongside his other band members, mixes handfuls of separate genres so fluently that it becomes difficult to tell where one starts and the other begins. On top of this, the band is clearly not afraid to make waves. Their song 'El Politico Neoliberal' off of their 2013 album 'De Palmas y Caceria' criticizes the corruption within the central bank and the political environment, whilst laying down a catchy, ironic tune to boot.
The band is also currently on tour following the release of 'Gurú', their most recent exploration into neo-psychedelia, released February this year.
Cala Vento
Hailing from Empordà, Catalonia, Cala Vento is an Indie Rock number that debuted in 2016 with an album of the same name. Drawing inspiration from unlikely sources such as Dexys Midnight Runners and Prefab Sprout, the band consists of two members (Joann Delgado on drums and Aleix Turon on guitar. They both sing) who strive to bring their sound to the world. In an almost aggressive declaration of peace, Cala Vento artfully mixes Catalan with Spanish, exuding humor and tenderness with their lyrics.
Having just released their most recent album 'Balanceo' earlier this year, the band still tours Spain and other parts of Europe, enjoying an enthusiastic following of dedicated fans and seemingly personal shows.
Triangulo de Amor Bizarro
Named after the New Order song 'Bizarre Love Triangle,' Triangulo de Amor Bizarro has received critical acclaim, with each album released seemingly better than the last. By utilizing Indie, Shoegaze sounds and a post-punk attitude, the band manages to stand out in a music scene dominated largely by rock and pop. Triangulo de Amor Bizarro are the spiritual, Spanish successors to Sonic Youth; raw yet delicate, noisy but refined, this band is on the rise.
Having accrued a reputation for incredibly powerful live shows, any Spanish indiehead should jump at the chance to see them in person. Music snob and relentless critic Sebastian Garcia from Reviewbox gave shining praise after seeing them earlier this year, saying: "This show changed the way I look at (and judge) live performances. The energy of the four band mates and the unique sounds of the instruments played created an exciting atmosphere. Indie rock is distinguishable in this band's sound, however they undoubtedly follow their own rhythm and beat."
Hinds
This all female, four-piece garage pop band was formed in 2011 and have been on a globetrotting crusade ever since their 2014 breakout album 'Leave Me Alone.' Not contented with their art reflecting being 'happy, young and carefree,' the message of their music is clear: be brave, stubborn and defiant. Though at first listen the songs might sound like just party anthems, the metaphor, energy and vibe is unmistakable.

Currently on tour in North America, the four Madrileños are sure to entrance listeners and incite rebellion wherever they set foot.

Follow Sounds and Colours: Facebook / Twitter / Instagram / Mixcloud / Soundcloud / Bandcamp

Subscribe to the Sounds and Colours Newsletter for regular updates, news and competitions bringing the best of Latin American culture direct to your Inbox.
Share: