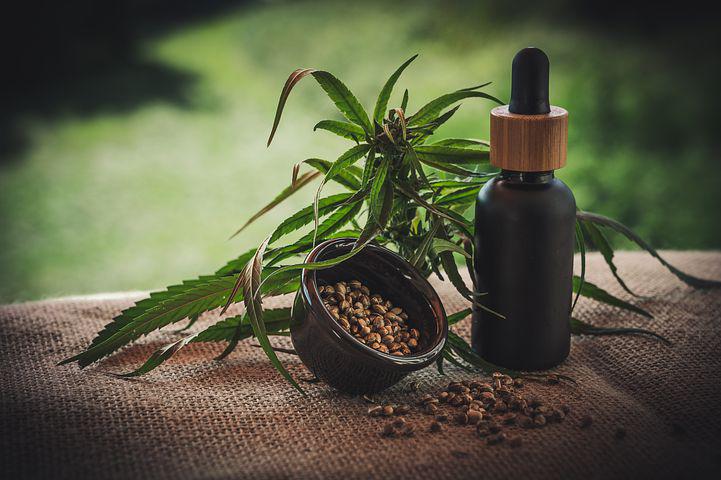 The Caribbean is Paradise on Earth, But Can You Travel with CBD Oil?
17 August, 2022
CBD oil is legal in the United States and in Canada, which means you can travel from state to state and across North America with CBD oil and budpop cbd gummies in hand. But what about the Caribbean?
If you've been using cannabidiol products such as CBD oil and you have an upcoming trip or vacation in the Caribbean, you might be wondering if you can bring it with you or not. With a region that includes Jamaica and the Bahamas, one would think that this area of the world is progressive in terms of cannabinoid use of products such as CBD gummies, oil, and marijuana in general. But you might be surprised by what you find out.
So can you travel with CBD oil in the Caribbean?
Traveling with CBD Oil in the Caribbean: Is it Legal?
Surprisingly, no, you can't travel with CBD oil in all of the Caribbean islands. There are 13 countries in the West Indies and though one might assume the birthplace of reggae music to have progressive laws with regard to marijuana and CBD, the truth is actually the opposite.
Of all 13 countries, only 5 have CBD-friendly laws, with most of the other countries totally banning the substance. This is due to the fact that Central and South America have very strict laws regarding illegal drugs, with marijuana included in the list. With a harsh history of the illegal drug trade in many parts of the continent, most Central and South American countries have very strict laws when it comes to CBD, often interchanging it with THC.
If you plan on landing in Jamaica, where CBD oil is allowed for medical purposes and marijuana use for spiritual and religious use is legal, and you travel to the Bahamas after a week, where it is completely banned, then you might run into some legal problems.
To protect yourself from any legal woes, such as hefty fines or possible imprisonment, the safest thing to do when traveling in the Caribbean is to leave your CBD oil at home. Do not take it with you even if you need it for medical purposes as some Caribbean countries ban the possession and use of CBD products as well.
What Caribbean Countries Allow the Use of CBD?
As mentioned earlier, 5 Caribbean countries have CBD-friendly laws. If you want to travel to the region and want to stick to countries where you can bring and use CBD oil, then you'll find this information useful.
The first country on our list is Jamaica. The country has decriminalized possession of marijuana of up to 57 grams and allows households to grow up to 5 plants. There are medical marijuana dispensaries in the country as well, making it easy for tourists to get ahold of cannabis products as long as they have a prescription. For people who need to have more than 57 grams of marijuana, the country does allow it for social, spiritual, and religious purposes, such as the needs of the Rastafari. CBD oil is unrestricted in the country so bringing it with you in the country is safe and legal.
The next country is Barbados, which allows the use of marijuana for medical purposes. If you need to bring CBD oil with you when you travel to Barbados, make sure you have your prescription with you.
Saint Vincent and the Grenadines also allow the use of medical marijuana, as well as CBD oil for medical purposes. The Cayman Islands also allows the importation and use of CBD oil but strictly for medical purposes only. And lastly, the US Virgin Islands also allows the use of CBD oil for medicinal purposes, with local CBD brands springing up since laws mandated decriminalized possession of marijuana in the group of islands.
Conclusion
The conservative laws that exist in the Caribbean are deeply rooted in Central America's long history of drug trafficking. Though many countries in the region have eased their regulations on marijuana and CBD, recreational use has been restricted and banned in many of the islands. While most countries have zero tolerance for drugs, more and more of the islands are slowly recognizing the economic and medical benefits of CBD, slowly creating avenues for future changes in favor of CBD oil use.

Follow Sounds and Colours: Facebook / Twitter / Instagram / Mixcloud / Soundcloud / Bandcamp

Subscribe to the Sounds and Colours Newsletter for regular updates, news and competitions bringing the best of Latin American culture direct to your Inbox.
Share: