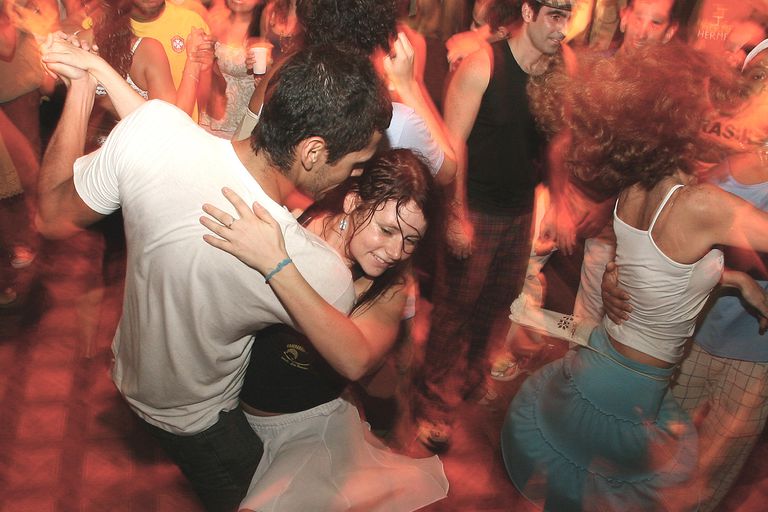 The Ever-Changing Face of Latin America's Entertainment Business During COVID-19
17 August, 2020
The coronavirus pandemic has impacted many industries greatly right across the world. Latin America is no exception.
The retail space has changed beyond recognition as people purchase online and avoid heading out in public, and when it comes to entertainment the landscape is changing by the day, for both better and worse. It is certainly a tricky time for those who recently set up an llc in wyoming.
In the case of the latter, it's worrying times for the music industry. Around the world famous music venues are at serious risk of closure. Slim's, a legendary San Francisco music venue, which hosted the likes of David Bowie and Radiohead has had to shut its doors for good after 30 years, and many more will follow.
How Music is Changing
Music venues are struggling, as are musicians, who have lost major sources of income over the last few months.
In order to gain some form of income, and indeed provide the entertainment we all crave and need, we're now starting to see new variations of concert, which could well be the future of music consumption for the foreseeable.
Online concerts have been a real hit. The Afro-Latin Jazz Orchestra, Arturo O'Farrill's big band have put on a weekly Sunday evening set which has been enjoyed all over the world, while there has been plenty more too, including the likes of Norah Jones and Daniela Mercury. But it does make you wonder how electronic artists are adapting to Covid-19?
What's more, opportunities such as drive-in concerts are also being tested around the world in order to offer some form of entertainment. After all, the show must go on!
It is worrying times though and if worldwide support isn't on offer, then the industry as we know it could collapse.
The Rise of Online Entertainment
Of course, while offline entertainment, such as concerts, cinemas and casinos face troubling times over the coming months, online entertainment is thriving.
Spotify's premium users has increased 31% year on year as people look to get their music fix elsewhere, with revenue rising by 22%.
It's a similar story in other areas too. With casinos closer in much of the world, online casino and slots sites have seen a dramatic rise in the number of players too. This isn't just due to players shifting from offline to on, but the fact that mobile gaming and online gaming as a whole as risen as people have much more spare time on their hands.
New online slots have welcomed thousands upon thousands of new players, as people look for quick, fun and exciting games to enjoy. The simplicity of them make them popular with both young adults and the older generation, particularly as the format is so recognisable.
Games such as Rainbow Riches and Starburst have been hugely popular and it's been reported that the online gambling industry in Latin America has risen by 15 to 20% during the pandemic.
It's in Latin America, alongside the USA which has welcomed the largest percentage of new players worldwide, and it shows no sign of slowing down as people look to start coming out of lockdown.
A major factor in this is the popularity of mobile gaming. Many of us are turning to our smartphones for entertainment and the simplicity of online casino does make it a match made in heaven.
How this will impact land-based casino is yet to be seen. The online industry has long overtaken offline in terms of revenue, but with trust in the real world a problem currently, whether it be shops, bars, restaurants or casinos, we could see an even bigger swing as people prefer to stay online.
Cinemas could face the same problem, as the likes of Amazon Prime and Netflix subscriptions soar in Latin America during lockdown.
Hollywood has been struggling significantly and even Disney have seen profits plummet in recent months, with their streaming service their saving grace. The brand lost $4.7billion last quarter alone and they are looking to the release of Mulan, which will be available to buy on their Disney streaming platform to try and make some money while the cinemas are closed.
How we consume entertainment has massively changed in recent months, out of necessity. But it's quite clear that we have gotten used to it, and while it's undoubted the appetite for live music will return, areas such as cinema and casino could well have changed forever.
Of course, that's not a bold statement on any way, and cinemas and offline casinos are well aware of this. It's now up to them to adapt to this new consumer mentality. And it will be interesting to see exactly how that plays out.

Follow Sounds and Colours: Facebook / Twitter / Instagram / Mixcloud / Soundcloud / Bandcamp

Subscribe to the Sounds and Colours Newsletter for regular updates, news and competitions bringing the best of Latin American culture direct to your Inbox.
Share: