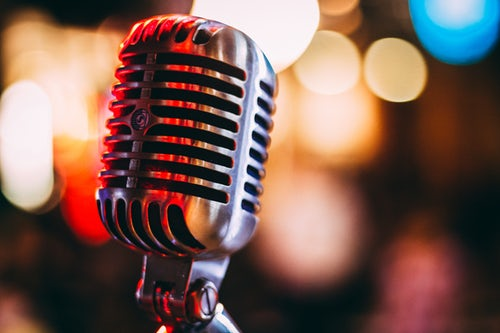 The Influence of Contemporary Latin American Music Styles on the World Music Mainstream
25 July, 2019
Music has been popularly described as "a way of life," and this is absolutely true; not because someone just came up with a metaphorical expression by just stringing few meaningful words together, but because of how it unites people all over the world. Probably you are writing an essay on music, and you need to know more about this, and how music affects mood. Well, you can read StudyMoose essays to get a full picture of why it has also been described as "a universal language." One reason, as illustrated in the essays on StudyMoose, is the fact that everyone loves music. No matter the genre you listen to, you'll always find millions of people who listen and can connect in many ways to that same genre you like.
One of those especially popular genres is Latin music, which has evolved over time to become a thing everyone now identifies with. Contemporary Latin styles are a confirmation of how music can integrate with other genres and still retain its true essence as a thing that speaks to the mind and heals the soul. Contemporary Latin styles infuse all the 7 elements of music and can be viewed as a genre that uses magical realism to preach, and at the same time, create lasting happiness in the mind of listeners.
Latin music has always been a popular genre in the music world. The likes of Sergio Mendes (who can be described as the father of them all), Enrique Iglesias, Luis Miguel, Shakira, Ricky Martin and a lot of other Latin artistes, have been able to make the different Caribbean styles phenomenally popular. Tango, Reggaeton, Salsa, Samba, and a few others, are some the styles that originated from America's neighbor country, Mexico, and many of the Latin American speaking countries, like Cuba, and Brazil, and have come to be known in every part of the world.
How has music changed over time? If you need an answer to this question, then you have to study the contemporary Latin American composition. In recent years, this genre has even become more popular than it used to be. This is a result of that an entirely new genre has been created with the integration of these Latin styles into the popular music culture. It has evolved over the years to become a uniquely diverse genre that fuses all other popular genres, like pop, jazz, and hip-hop of the American community, and nonetheless manages to retain all its traditional features of Spanish instrumentals, unique melody, danceability, and moral instrumentality.
Since the year 2015, contemporary Latin songs have continued to make regular appearances in the mainstream music of the American and European community. One of the reasons, as mentioned earlier, is the unique way it fuses different styles into one; the rhythm, form, melody, and tempo are an entirely different vibe that listeners really enjoy.
The progressive increase in the population of Hispanics living in America and also Spanish speakers has contributed to the rapidly increasing influence that it is having on the world. And studies have shown that an average Hispanic American devotes a minimum of $135 year in, year out to music. This is considerably higher than the amount of money spent nationally, and this partly accounts for the popularity the genre has been gaining in the industry.
Another interesting factor that has significantly contributed to this influence is the fact that most of the top American artistes now either feature Spanish-speaking singers or are being featured by these singers too. Despacito, a Latin pop song by Luis Fonsi, in collaboration with Justin Bieber and Daddy Yankee, that made the rounds in 2017, and even 2018, is an affirmation of this fact. The song was a success. It topped the US charts for almost a year and is among the most-streamed videos on YouTube, making it one of the most successful Latin songs of all time. Other songs that have also tried to meet the success of Despacito are J Balvin's Mi Gente and Ozuna's La Modelo, featuring Cardi B.
The long years this Latin style has spent in the industry shows that the influence it is currently asserting is not magical. It actually started a very long time ago.
What is particularly captivating about this music is its combination of different styles. Rome Santos' Golden and Maluma's F.A.M.E,albums we can describe as thebest album of 2017 and best album of 2018, respectively, have been able to show to the world that truly "without music, life would be a mistake."

Follow Sounds and Colours: Facebook / Twitter / Instagram / Mixcloud / Soundcloud / Bandcamp

Subscribe to the Sounds and Colours Newsletter for regular updates, news and competitions bringing the best of Latin American culture direct to your Inbox.
Share: