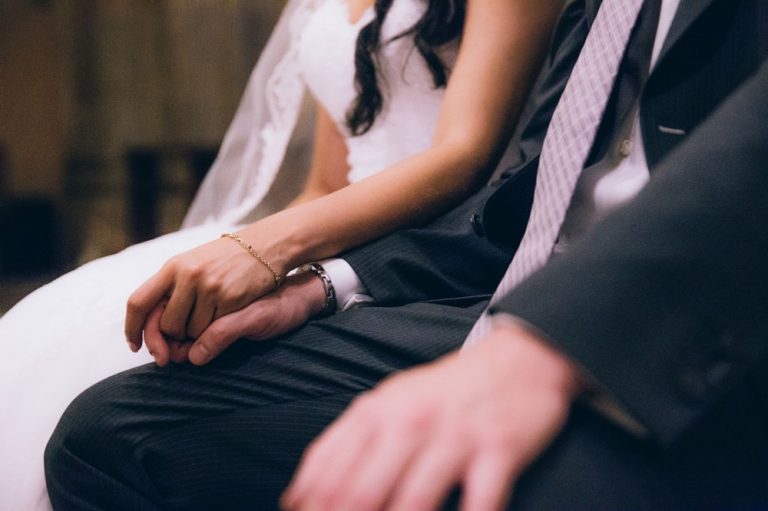 The Latin American Wedding Traditions Couples Need to Know
09 October, 2022
Every culture has their own unique rituals and traditions, especially when it's about weddings. There are numerous beloved elements that can be incorporated throughout the day when it comes to Latin American wedding traditions. These vibrant rituals enhance weddings, and contrary to popular belief, these traditions vary by country.
Without any doubt Latinos love to celebrate grandly. Latins are a group of multicultural, dynamic and diverse people. They come from various countries with varying accents and histories. Despite this, they all share a vibrant and rich culture, a love of family, and a flavorful way of life.
Every country has its own signature wedding must-haves, such as traditional food and dance. Though one thing that all Latin Americans share is a fondness for lively celebrations and a value of family and friends. Let's discuss some Latin American wedding traditions couples need to know.
Top Latin American Wedding Traditions
1. Wedding Ceremony Location
Because Latin America is mainly Catholic, getting married in a Catholic church is an important part of the tradition for many families. Modern couples occasionally differ significantly and choose other venues that are valuable to them, such as haciendas, historical sites, museums, gardens, and so on. Couples may still want to include religious elements in their wedding, such as having a Catholic priest officiate, but not all priests will marry someone who is not getting married in church.
2. The Procession
In some Latinx cultures, both parents accompany the bride down the aisle, whereas in others, such as Mexican, Argentinian, and Chilean cultures, the father walks the bride through the aisle and only the couple's parents and godparents stand at the altar with them.
3. Los Padrinos (The Godparents)
According to tradition most Latinx weddings do not have a wedding party consisting of bridesmaids and groomsmen. The wedding party consists of the padrinos, who are the couple's godparents, as well as the flower girl and ring bearer. The padrinos are usually married couples who have chosen them as special mentors in their marriage. The lazo and arras are also sponsored by the padrinos. Sponsoring these accessories is a tradition, but modern couples sometimes buy these accessories themselves and have padrinos and madrinas as mere symbolism. Some modern couples have the best man, maid of honor, bridesmaids, or groomsmen serve as padrinos in their wedding ceremony, while others do not.
4. Las Arras (Marriage Coins)
Las arras are 13 gold coins that are a gift from los padrinos. This is an old Latin American wedding tradition where the priest blesses the coins and then the groom presents them to the bride. This is a symbol to support the bride and serves as a representation of Jesus and his 12 apostles and the importance of God in the success of marriage.
5. El Lazo (Wedding Lasso)
El Lazo, also known as the lasso, is a rope of flowers and rosary beads that is placed around the couple's shoulders while a priest blesses their union. This generational tradition takes place after the vows. The couple is wrapped in matrimony using the lasso. The padrinos or other important people in the couple tie the lasso all around the couple to represent unity.
6. The Wedding Gown & Veil
The wedding gown or vestido de bodas, can incorporate subtle Latin details. Ruffles at the hem add flamenco flair, while a slim-fit dress with a stunning bolero jacket is more edgy. If the couple is Catholic, a cathedral-length mantilla veil with scalloped lace trim is a lovely nod to their faith.
7. Wedding Rings
Not everyone waits to wear their wedding bands until the big day. In Chile, both members of an engaged couple wear Moissanite engagement rings on their right hands until they marry, then switch to their left hands. Similarly, in Argentina couples often exchange silver rings when they get engaged, and then upgrade to gold rings when they marry. Moissanite engagement rings are cheaper than diamonds and long lasting too.
8. Favors
Favors are an exciting way to incorporate some Latin flavor. As a favor, ask the couple what is unique to their culture and distribute it. Favors are a popular happy memory for Latin families. Some Latin families will dedicate an entire room to displaying favors from weddings and parties they've attended. Here are a few examples:
Small succulents with the couple's name written in papel picado.
In Puerto Rico guests are given Capias, small gifts made of feathers tied with ribbon with the couple's name and wedding date.
Biscochos or Mexican wedding cookies wrapped in tulle.
9. Latin Food and Drinks
Latin American flavors are exquisite and plentiful when it comes to food. This is an area that can be utilized to provide guests with a Latin American experience. Serving alcohol that is special to the culture and region is a must. Refreshing sangria and Tequila, Brazilian Caipirinha, Cuban rum and Coke, Argentine wine, or Mexican sodas and cafe con leche are all options. Many people enjoy empanadas, tapas, ceviche, and croquetas as appetizers.
Main courses can include rice and beans prepared in the region's style. Tacos, ropa vieja, arroz con pollo, and flan for dessert are all tasty options. Cater from the couple's favorite local authentic restaurants or caterers. It's a good fit if it tastes like home or grandma's house.
10. A Civil Ceremony
Couples become legally married prior to their wedding day in a civil ceremony attended by only close friends and family. Because some governments do not recognise religious ceremonies as legal marriages, civil ceremonies are usually required in some Latin American countries. However, Latinx couples in the United States have adopted this as a tradition, with a civil ceremony preceding the big day, followed by a small dinner or get-together. The religious ceremony, however, is still the main event, accompanied by the reception.
11. Reception
Receptions are usually held at night so that the couple and their guests can dance the entire night. Most of the reception will be devoted to dancing, which could last until 2-3 a.m. English party classics, reggaeton, latin pop, cumbia, bachata, salsa, mariachi, merengue, samba, flamenco, and other types of music are played.
There is another amazing tradition known as "El Baile Del Billete – The Money Dance". During this part of the reception, money is "pinned" on the bride or groom in order to get a chance to dance with them.
12. Couples Leave Early
According to Latin American wedding tradition couples sneak away before the reception is over without being seen by any of the guests. And no one gets upset once they discover the newlyweds are missing, it's actually considered as good luck. Even sometimes, couples will arrange a smaller gathering, known as a tornaboda, with family and friends the day after the wedding to continue the celebration in a more intimate way.
Guests toss rice or bird seeds as the couple exits after the church or civil ceremony to symbolize fertility and good fortune. Modern Latin couples, on the other hand, have replaced the rice and bird seeds with confetti, rose petals, and other decorations.
Wrap up
As a couple you don't need to worry about featuring every single ritual. You can choose those Latin American wedding traditions that are more special to you and your partner. Family is most important for the Latin community. The Latin American cultural customs not only allow couples to attach with their origins, but they also allow couples to make their family happy while creating a common bond and a sense of unity for their guests.

Follow Sounds and Colours: Facebook / Twitter / Instagram / Mixcloud / Soundcloud / Bandcamp

Subscribe to the Sounds and Colours Newsletter for regular updates, news and competitions bringing the best of Latin American culture direct to your Inbox.
Share: