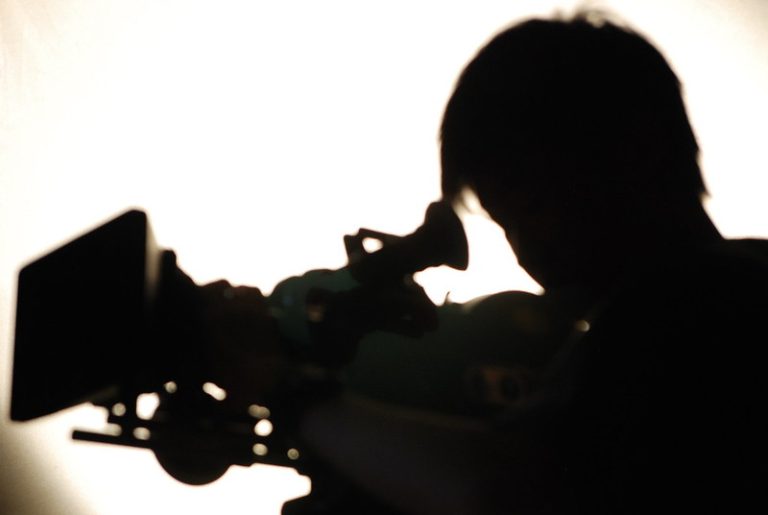 The Most Iconic Latin American Filmmakers of All Time
12 December, 2022
Latin America has produced some of the most influential and iconic filmmakers of all time. From the early days of silent film to the modern era of streaming services and digital cinema, Latin American filmmakers have been at the forefront of the industry, creating some of the most beloved movies ever made. Having influential filmmakers is like the jackpot of success (not quite like the ones at Casino Chan) as filmmakers are able to bring a nation's culture and stories to the world. This list looks at some of the most influential filmmakers from Latin America, and the incredible works they have created over the years.
Alfonso Cuarón
The first Latino to be discussed is the iconic Mexican director, Alfonso Cuarón. Cuarón is best known for his work on the Academy Award-winning film, Gravity, but he has also created numerous other critically acclaimed films including Y Tu Mamá También, Children of Men, Roma, and A Little Princess. Cuarón is a master of visual storytelling, with a signature style that incorporates long, complex takes and stunning cinematography. His unique approach to filmmaking has made him one of the most respected filmmakers in the world.
Alejandro González-Iñárritu
Alejandro González-Iñárritu has been directing films since 1993 and is considered a master of emotional and psychological drama. He is a two-time Academy Award winner, having won Best Director and Best Picture for his film Birdman in 2015. He has also been nominated for numerous other awards, including three Oscars, two Golden Globes, and two BAFTAs.
González-Iñárritu's films often focus on the struggles of everyday people, particularly those of Latin-American descent. They often feature complex characters who are struggling to make sense of their lives and the world around them. His films often explore themes of love, loss, and redemption, making them powerful and emotionally resonant.
Fernando Meirelles
Brazilian director Fernando Meirelles is most well-known for his 2002 Academy Award-nominated film, City of God, which tells the story of two boys growing up in the slums of Rio de Janeiro. Meirelles is renowned for his gritty, realistic style, which he has used to great effect in his other works, such as The Constant Gardener, Blindness, and 360. Meirelles' films often tackle social and political issues, making them both entertaining and thought-provoking.
Raúl Ruiz
The Chilean filmmaker, Raúl Ruiz, is another influential Latin American filmmaker. Ruiz is best known for his surrealist films, which often have dreamlike, poetic qualities. His most famous works include Time Regained, Three Lives and Only One Death, Mysteries of Lisbon, and The Territory. Ruiz's films are often described as being visually stunning, and his unique style has made him a highly sought-after director.
Lucrecia Martel
The Argentinian director, Lucrecia Martel, is another Latin American filmmaker who has made a lasting impact on the industry. Martel is renowned for her use of non-linear storytelling and her ability to create a powerful atmosphere in her films. Her most famous works include The Headless Woman, The Holy Girl, and The Long Night of Francisco Sanctis. Martel's unique vision has made her a celebrated director in the world of international cinema.
Ciro Guerra
The Colombian director Ciro Guerra is one of the most highly regarded Latin American filmmakers. Guerra is best known for his 2015 Academy Award-nominated film, Embrace of the Serpent. The film follows the journey of a shaman as he searches for a rare plant with healing powers. Embrace of the Serpent was a critical and commercial success, and it earned Guerra numerous awards and accolades.
Claudia Llosa
Claudia Llosa is a Peruvian filmmaker whose work has been praised for its ability to capture the essence of Latin American culture and for its commitment to tackling social issues. Llosa first rose to prominence with her 2009 film, The Milk of Sorrow, which earned her the Golden Bear at the Berlin Film Festival and the Goya Award for Best Ibero-American Film.
Since then, Llosa has gone on to make a number of critically acclaimed films, including Even the Rain (2010) and Aloft (2014). These films have continued to tackle social issues, such as poverty, inequality, and the environment, while still managing to be entertaining and accessible.

Follow Sounds and Colours: Facebook / Twitter / Instagram / Mixcloud / Soundcloud / Bandcamp

Subscribe to the Sounds and Colours Newsletter for regular updates, news and competitions bringing the best of Latin American culture direct to your Inbox.
Share: