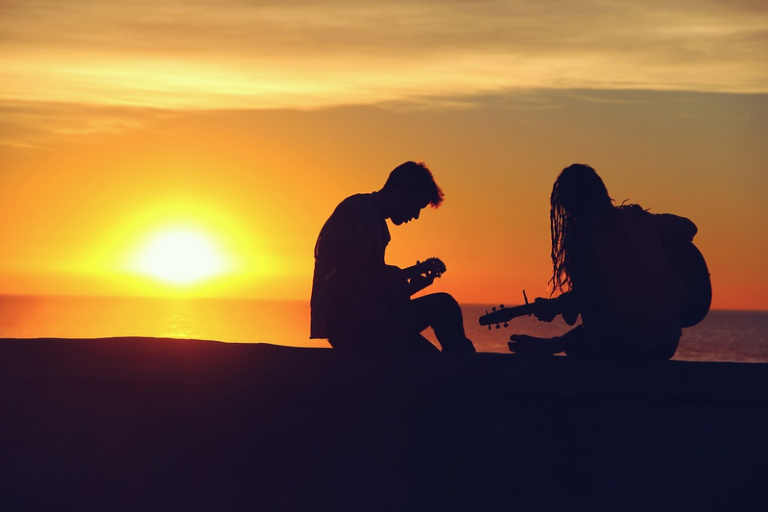 The Most Popular Latin American Music Genres
10 April, 2020
Whenever you think of Latin America, the first thing that comes out to mind is passion, color, vibrancy and of course music. Latin American music is amongst the most energetic, most diverse, most exciting music anywhere in the world. It mixes different sounds and styles to create new genres and fusions that are constantly evolving whilst still paying tribute to their original roots. Latin American influences can be heard in every genre of music these days and some of the biggest global superstars made their breakthrough in the industry.
To find out what all the hype is about, let's look at the five most popular Latin American music genres:
Salsa
Salsa originated during the 1960s when Puerto Ricans living in New York combined elements of 1950's Cuban and Puerto Rican dance hall music with the music they heard at American Jazz dances. They developed a new genre which is now the most famous of all Latin American music. Whilst salsa was popularized in New York during the 1970s, these days every region of Latin America and the US has its own distinctive style of salsa. Salsa dancing is world-famous now, loved for its distinctive, unique rhythm and styles in the world and is enjoyed by millions of people in every country and, just as with salsa music, different cities and regions have their own unique salsa dancing styles.
Merengue
Merengue originated in the Dominican Republic during the 19th century, but since that time it has gone through an incredible evolution of instruments and sounds. It was hugely popular music in the 1960s and was the envy of early Bachata pioneers who could not get a foothold in the Latin American music scene. During the 1980's the more traditional rhythms of merengue were changed forever when pioneering trumpeter Wilfrido Vargas created the sound that we associate with modern merengue today. These days it is a crowd favorite at dance parties all over the US and Latin America. DJs always love to have a good mix to get the crowd up on its feet. We reached out to these audio experts who told us that merengue is all about big sounds and banging beats. In recent times, there have been a huge number of stars, notably Juan Luis Guerra, whose songs are loved by merengue fans of all ages.
Bachata
Another wonderful gift from the Dominican Republic, bachata is one of the most popular Latin music genres today. Created by Jose Manuel Calderon in the 1960s, bachata initially struggled to gain the same popularity that Merengue was enjoying. The big breakthrough for bachata came in the 1980s when Blas Duran introduced popular lyrics and electric guitar licks that changed the sounds of bachata forever. After that, new artists like Hector Acosta, Aventura and of course Prince Royce caught the imagination of fans all over the world. The intimacy and feeling of bachata are reflected in its dance style which is much faster and more romantic than salsa.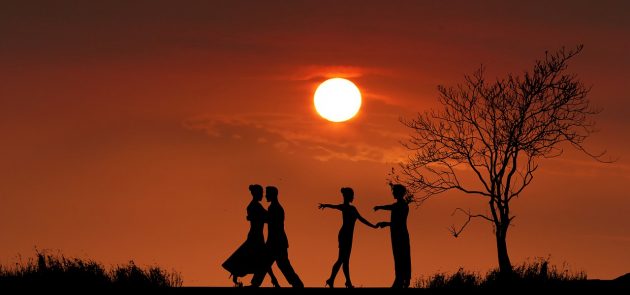 Tango
Originating in the Rio de la Plata between Argentina and Uruguay, tango evolved and grew amongst poor close-knit immigrant communities in Buenos Aires during the 19th century. Tango is an incredibly intense, sultry genre of music that is one of the most popular in dance halls across the globe. Tango initially became popular in the bars and clubs in port cities before spreading out into the rest of the world. By the beginning of the 20th century, tango gained mainstream popularity due to the music of the "King of Tango", Carlos Gardel. Modern tango incorporates elements of jazz and blues into its style and tango continues to be a giant of Latin American music all over the world.
Modern Latin American pop music
Over the last twenty years or so, Latin music has both lent to and borrowed from a wide range of other musical genres such as hip hop, pop, and reggae, and the result has been an incredible fusion of rhythms of sounds. Some of the biggest Latin American stars are some of the biggest stars not-stop, including Jennifer Lopez, Shakira, and Marc Anthony. Recent worldwide hits such as Despacito and Senorita have even seen Spanish language songs topping the global singles charts. As Latin American music continues to be a major influence on mainstream pop, its popularity is only going to increase.
Latin American music is the most exciting, diverse and quickly evolving music in the world. From its roots in South American bars and dance halls, it has grown to dominate the popular music scene and there are no signs that it is planning on going away any time soon. Whether you love sexy rhythms of carnival beats, Latin American music has it all.

Follow Sounds and Colours: Facebook / Twitter / Instagram / Mixcloud / Soundcloud / Bandcamp

Subscribe to the Sounds and Colours Newsletter for regular updates, news and competitions bringing the best of Latin American culture direct to your Inbox.
Share: