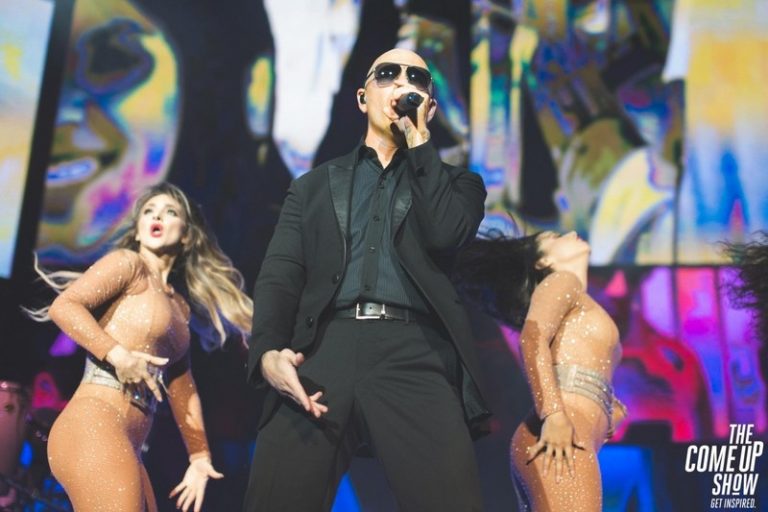 The Reggaeton Era And Some Curiosities You Didn't Know
09 May, 2022
Reggaeton was born in the early 1990s when several Caribbean countries began combining Jamaican reggae with rap, thereby incorporating the tertiary rhythm of Caribbean music into their musical repertoires.
Some believe it originated in Panama, where artists such as Edgardo Franco, better known as El General, were the first to create this mash-up.
Several others were in Puerto Rico, where it originated as an anti-imperialist gesture by Puerto Ricans to demonstrate that they could do hip hop better than the Americans.
The most widely accepted story is that, rather than being established in a single location, it was produced across a number of Caribbean countries that shared a similar origin to create a more danceable copy of American rap.
Also, according to legend, El General's music producer, Michael Ellis, was the first to observe the emergence of the new genre, which he classified as "a very massive reggae," which is to say, a "reggaeton." Initially, there was no name for it in Puerto Rico, and it was simply referred to as "underground music."
The success of reggaeton has been tremendous all across the world. Given the length of time, it has spent at the top of the charts; it has acquired the label of "superficial" and "apolitical."
However, its rise to the top of the music industry has been marked by numerous nuances: from its mestizo origins to its irreverent Latinity in an increasingly xenophobic globe; reggaeton asserts that it is music that has grown out of a social context that cannot be overlooked.
What else didn't you know about the reggaeton?
Main Exponents
Artists such as Calle 13, Daddy Yankee, and Don Omar were among the first to achieve mainstream popularity with songs such as "Atrevete-te," "Gasolina," and "Danza Kuduro."
Several other artists, including Maluma, J.Balvin, and Sebastian Yatra, emerged during the subsequent Colombian stage.
Nowadays, we have new talents such as Bad Bunny, whose music is a mix of reggaeton and trap, but he has gained a lot of popularity, and Bad Bunny concert tickets prices are something that fans check on a daily basis and can't wait to enjoy his tour and dance it out.
Gasolina
Daddy Yankee's international breakout song "Gasolina" became a worldwide success when it was released. Whether it was in ringtone ads or that sketchy club you weren't supposed to be there, the song had you in its grips. "Gasolina" has lasted for a long time, and it will accompany us for many more years.
The Despacito explosion
After a career spanning two decades, it's the tune that has cemented Luis Fonsi's place in music history. It was the third Spanish-language song to reach the top of Billboard's Top 100 Chart, following 1987's "La Bamba" by Los Lobos and 1996's "La Macarena" by Los del Rio.
The collaboration between Luis Fonsi and Daddy Yankee lingered on the Billboard Hot Latin Songs Chart for almost 100 weeks and collected over 6 billion YouTube views, expanding the genre's prominence and allure around the globe.
As soon as Justin Bieber got engaged with Despacito, it became the official song for the Puerto Rico Tourism Company's marketing activities.
Reggaeton vs. Latin Trap
Even though they are two distinct genres with distinct origins and musical bases, they have many characteristics: they were both founded on the streets, they have taken aesthetic references that are similar to rap, and some musicians perform in both genres.
Furthermore, they discuss things that are similar to one another and dance in a manner that is similar to one another, which has caused some misunderstanding.
Suppose reggaeton was formed in the Caribbean and is a fusion of reggae and rap. In that case, the trap is a subgenre of rap that lacks a clear musical definition and is defined more by its aesthetics and messages than by its musical classification.
According to the genre's creators, it originated in the southern United States in the 1990s and began to meld with Latin music near the close of the previous decade. It is a more recent genre than reggaeton, and it is typically generated using "autotune," which is an instrument that produces an effect on the voice.
The Bottom Line
Reggaeton first appeared in Panama in the 1970s and then spread to Puerto Rico in the early 1990s, when it became wholly defined and widespread.
A connection exists between the first appearance on Panamanian territory and the country's black population, which includes descendants of Jamaicans and other Anglo-Antilleans who, in part, arrived during the construction of the canal that spans the Isthmus of Panama, which was completed in 1914.
The result of the combination was a truly unique piece of music that made its creators renowned and disseminated its rhythms throughout the Caribbean in a short period of time.

Follow Sounds and Colours: Facebook / Twitter / Instagram / Mixcloud / Soundcloud / Bandcamp

Subscribe to the Sounds and Colours Newsletter for regular updates, news and competitions bringing the best of Latin American culture direct to your Inbox.
Share: