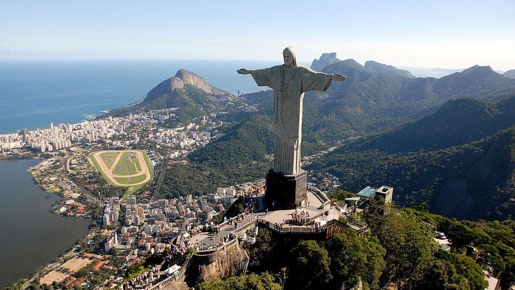 The Regulation of Gambling in Latin America
24 August, 2021
Gambling is an activity that millions across the world take part in. It is so entertaining because of the one thing that is on the mind on every throw of the dice or draw of a card – there is a chance of winning big. No person can say they do not enjoy winning money (perhaps the less material of us could) as it offers most the chance to deviate from their life and buy things they could not normally afford. In some places, such as the UK, people can play freely. In regions such as the US though, there are several restrictions in place that stop people from being able to gamble. In some places like California though, changes are taking place, a clear example of changes can be found here. However, South America, in particular, is a unique case.
The continent of South America is home to incredibly diverse people and a wide range of varying cultures. Like its demographic, the laws surrounding gambling in the continent is somewhat a mixed bag. Around half of the population live in Brazil, meaning that the other half is host to a variety of different approaches to gambling. Despite a historical approach to gambling, many governments in South America are beginning to speed up their efforts to legalise the industry as they realise the potential benefits doing so can have. South Americans may be wondering what laws affect them, so here are some examples of different approaches to gambling some countries in South America have.
Argentina – This country is arguably the most complex in terms of its regulation of gambling. In the stead of one, it features a staggering 24 different entities that are responsible for regulating the activity, which naturally makes it harder to do the job that one authority could do. However, citizens will appreciate the fact that Argentina has always been friendly to gambling and features around 157 casinos, slat parlours and racetracks.
Brazil – Sports betting is a major part of gambling, and most states in the US prohibit it. Brazilians will be happy to learn that the practise was legalised, and the country enjoys an active sports betting market. This is something that will be highly coveted by most gamblers in the country as all casino games, including those that can be found online, are illegal to play in the country.
Ecuador – Most South Americans will know of the saga that ensued when the former president Rafael Correa announced a plan to ban casino gambling, something that would have affected the nation greatly as it was home to around 55 casinos and bingo halls which generated coveted revenue and employment. A referendum took place following public outrage, with Correa's side coming out the victor. Many casinos closed in the aftermath, and although some were allowed to remain open, the government was still forced to part with around $12 million in tax revenue.
The countries listed here are just a taste of the diversity of gambling regulation that can be experienced in South America. While some may despair over their gambling regulations, such as Ecuadorians, a glimmer of hope is offered by the fact that many South American countries are trying to legalise the industry.

Follow Sounds and Colours: Facebook / Twitter / Instagram / Mixcloud / Soundcloud / Bandcamp

Subscribe to the Sounds and Colours Newsletter for regular updates, news and competitions bringing the best of Latin American culture direct to your Inbox.
Share: