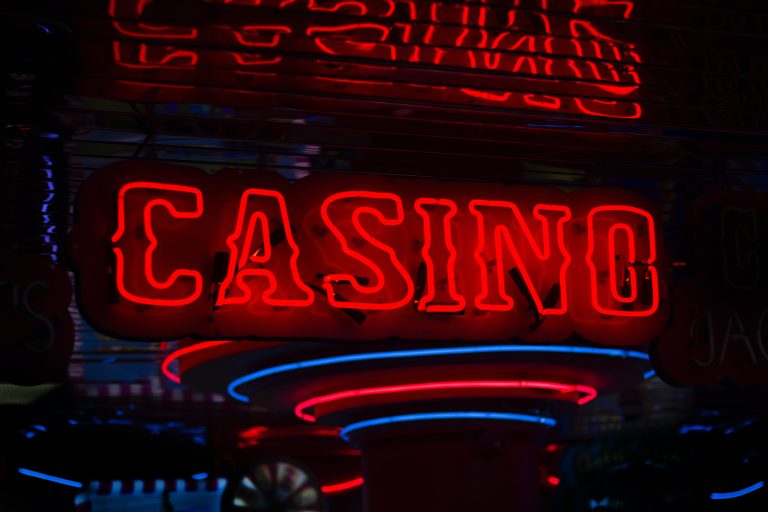 The Rise of the Online Casino Industry in South America
04 April, 2022
South America comprises a dozen independent countries that combine for a total population of around 500 million. By population, the top nations include Brazil, Argentina, Peru, and Chile.
Gambling laws in South America depend on local or provincial jurisdictions. Most countries operate in a legal "gray area" while offshore casinos come as a second option to land-based operators.
Colombia became one of the continent's first nations to legalize online gambling at the federal level in 2016. (Although Peru began issuing licenses for online casinos in 2008.)
In February 2022, Brazil's Chamber of Deputies voted 246-202 to legalize online and land-based gambling. The legislation allows licensing at the federal and state levels while blocking unlicensed foreign operators.
Peru started preparing their legislation in 2022 to regulate online gambling and sports betting. The Ministry of Foreign Trade and Tourism hopes to generate more than $40 million in tax revenue per year from the potential overhaul.
These measures seek to collect taxes from gambling companies operating in offshore havens. It also legitimizes the industry at home.
Feel free to learn about the best online casinos to find an option right for you.
Here's a broader look at the current situation of online gambling across South America.
The Current Situation of Online Gambling in South America
So much of the region's online gambling comes from offshore methods. It's difficult to put specific numbers on it. However, the popularity of online gambling in the region derives from a variety of games, convenience, and affordability.
Mobile gambling allows players to place bets on their favorite games from anywhere. Wide access to smartphones paired with a stable internet connection creates an environment for natural growth.
Peru's Ministry of Foreign Trade and Tourism pegged their $42.5 million in potential tax revenue from an estimated $1.1 billion in bets placed online in 2020. Despite lockdowns and massive cancelations in the world of sports, online casinos thrived.
Forecasters continue to predict worldwide growth for the online gambling market. Gambling in Latin America may become the world's top market for online wagers.
In Argentina, a country with about 45 million people, legal online gambling depends on the jurisdiction. The province of Buenos Aires (the country's capital city) legalized online gambling in April 2019.
Signed into law by Buenos Aires Governor Maria Eugenia Vidal, Decree 181 sought to regulate the online gambling industry. Sports betting, poker games, and horse betting were also included.
The move came in hopes of providing tax revenue for social programs. A few other provinces followed suit, and likewise for the rest of the continent.
Bolivia's gambling authority also introduced an amendment to Law 060 in 2020 to update the country's stance on online gambling. The authority's executive director said the amendment could help to boost the economy with jobs and revenue during the pandemic.
In Colombia, online gambling popularity centers around games like video slots, roulette, blackjack, bingo, and poker.
2022 remains a crucial year for the online casino industry in South America.
Key Factors Boosting the Growth of the Industry
One of the major factors driving the online gambling industry in South America comes from demand. The COVID-19 pandemic shuttered businesses while lockdowns transformed economies.
The loss in taxable revenue created a perfect environment to consider an industry like online gambling. With the legalization of sports betting accelerating across the U.S., large companies began investing in those markets.
A shift in gambling policies across South America comes from new leadership. In the wake of the pandemic, discussing the regulation of online casinos has become inevitable.
Attracting investment makes the legalization of online gambling a no-brainer.
As the industry becomes mainstream, it brings about more daily players. (Peru boasted 150,000 online bets per day in 2020.)
Most sites allow for deposits in cryptocurrencies like Bitcoin and Ethereum. These transactions permit gamblers to keep their winnings in a currency outside the banking system.
Online gambling sites also offer special bonuses to attract new customers.
Any taboos associated with gambling drastically declined during the pandemic. In their place comes an industry that provides jobs, tax revenue, and entertainment.
Of course, some revenue should be set aside for educating newcomers on how to gamble responsibly.
Worldwide growth opportunities for the industry greatly outweigh any staunch concerns. By creating a proper regulatory framework, taxable revenue flows into the domestic economy.
Online gambling continues to grow and expand in South America as the demand rises to help economies come back to life.
What to Expect in the Future
The online gambling industry in South America has changed quite rapidly. This year may represent a major milestone in how the entire continent views betting online in the wake of the pandemic.
Gambling companies rely on research reports conducted by firms to learn about markets. Positive growth shows that the pandemic boosted online gambling by leaps and bounds.
While interest in gambling has increased worldwide, the largest growth areas come from online wagers.
Artificial intelligence (AI) and machine learning transform platforms and user experience. Live table games offer a new trend as well.
Cashless payments, promotions, and tournaments continue to draw in new bettors. Top companies may seek more mergers and acquisitions while forming partnerships.
Valued at almost $77 billion in 2020, the online gambling market might grow to $127.5 billion by 2025. By 2030, the market could be worth almost $200 billion.
South America should possess a valuable amount of that hefty sum.
Conclusion
Online gambling remains unstoppable around the world. South America's land-based casinos might cause a few speedbumps. The continent's progressive leap toward full-blown legalization remains on the rise.
Budget deficits leave political leaders searching for tax revenue to help recover from a multi-year pandemic.
The massive offshore industry of online casinos should get balanced with local regulations. To keep money flowing into domestic coffers offers plenty of economic benefits.
Look for big changes ahead in South America's burgeoning online casino industry.

Follow Sounds and Colours: Facebook / Twitter / Instagram / Mixcloud / Soundcloud / Bandcamp

Subscribe to the Sounds and Colours Newsletter for regular updates, news and competitions bringing the best of Latin American culture direct to your Inbox.
Share: