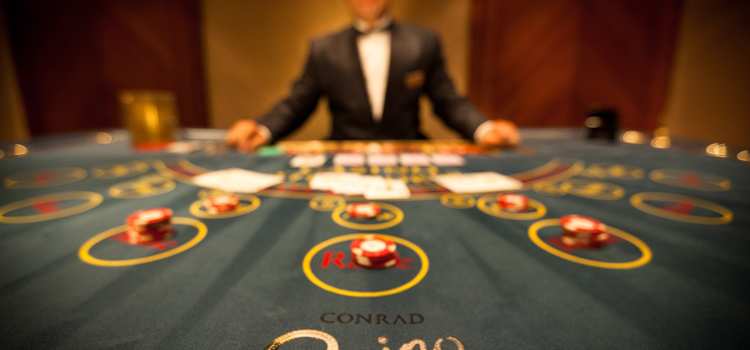 The Tourist Gambling Trend In Latin America And The Caribbean
25 March, 2021
Change they say is a constant thing, and this saying has a large impact on the rapid growth experienced in gambling in Latin America and the Caribbean. These changes have given rise to tourist visitation to these two locations, and this is because they have become a fertile land for casinos. Although Las Vegas, Monaco, and Macau have been seen as very popular for the casino, there are many ideal places in Latin America and the Caribbean. Casinos in the Caribbean are said to compete with many of the most talked-about places, such as Las Vegas. Not only that, the Caribbean casinos have some special features that make them incredible!. Also, in Latin America, some laws make it different from the Western world's. Also, gaming there has many purposes they fulfill, such as entertainment, education, and social activism, among others. To have the best chance of winning, use Casinokokemus online gaming. Check the list below to know the locations that favor gambling in both Latin America and the Caribbean.
Argentina
It has 79 casinos, and it is a location that is best for gaming in Latin America and the whole of the Southern hemisphere. This is because there is a combination of lax local laws that pampers gambling. Apart from that, there is a general culture that seeks to appraise gaming rather than condemning it. For this reason, many people, both dwellers, and visitors have a comfortable environment for gambling. Many casinos on the ground give you the best gaming experience and choose any game you want.
Peru
Although Peru has no official license yet, it has developed as one of the most popular places that favor gambling. There are lots of casinos where visitors can visit to play any game. Besides that, there are loads of entertainment from local and international meals to a magnificent environment that keeps you coming.
Brazil
Brazil has strict laws on gambling, but it has never affected its growth because gaming is done underground in most places. With this fast-rising gaming business, Brazil is on its way to decide the fate of gaming in the future. Besides that, there are varieties of games available, such as horse racing, betting, and lots more. In addition to this, there are other funs that gamblers will have that are capable of redefining their gaming experience.
Mexico
Mexico is another place where gaming is thriving bigger. This is connected to the legal authority that gaming has. Not only that, gamblers can visit in large number as well come in anytime they wish. Many casinos are scattered all around. Also, there is an opportunity to bet on any of the latest international sports and win big. Other places that favor gambling in Latin America include Chile, Monticello, and lots more.
Puerto Rico
Puerto Rico is the grandmaster of the casino in the Caribbean. There are lots of majestic hotel-casino resorts that will surely attract you as a tourist when you visit. Apart from that, you can never be tired of the varieties of games on the list that will suit your taste. This is because Puerto Rico has larger casinos that are similar to the Las Vegas types. Visit San Juan Mariott Resort & Stellaris Casino and Sheraton Puerto Rico Hotel, which are among the best three controlling gaming affairs' helms.
Dominican Republic
When it has to do with the number of casinos on the Caribbean island, the Dominican Republic tops the list. This is because the largest gambling city, which is Santo Domingo, has almost nine gambling facilities. Also, there are 133 table games, 680 gaming, and slots, among other mouth-watering offers. Besides that, there are other locations in the Dominican Republic where there are massive offers for gamers
Aruba
Aruba boasts of the invention of stud poker, which is why there is an impressive growth in its gaming business. This is because a high population of people visits Aruba annually for gambling. With the 12 legal gambling facilities on the ground, the business is now spreading like a wide fire every year.
The Bahamas
As a tourist, you will enjoy the best gaming experience and the best environment of Cove Atlantis, where love thrives. You will also enjoy games such as Mini Baccarat, Blackjack, sports betting, and lots more. When it comes to gaming, the Bahamas is such a place you should never miss.

Follow Sounds and Colours: Facebook / Twitter / Instagram / Mixcloud / Soundcloud / Bandcamp

Subscribe to the Sounds and Colours Newsletter for regular updates, news and competitions bringing the best of Latin American culture direct to your Inbox.
Share: