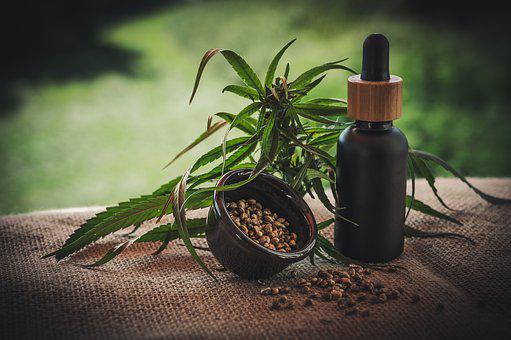 The Ultimate Guide to CBD Products in the Caribbean
24 June, 2022
CBD products are pretty famous already. The sales of CBD products are supposed to be around 20 billion dollars within the next 2 years. But let us talk about what CBD is. Is it legal? How is it helpful, and what are the different products of CBD? If you are planning to take CBD Cream or other products, you must read on to know more about these products. Such CBD products contain different substances. CBD is said to be very helpful in relieving pain and anxiety. But what does it contain? You can make a wise decision once you have enough knowledge about CBD. This text will equip you with knowledge about CBD products in the Caribbean.
What Is CBD?
CBD is a compound that is available both in marijuana and hemp plants. If you believe CBD is a drug that can get you high, then you are wrong. CBD, unlike THC, does not get you high. CBD is usually extracted from hemp plants legally grown in the US. But, CBD is legal in some states and illegal in others. So, why is CBD so famous? It interacts with the body's natural endocannabinoid system, which plays a significant role in setting the mood, pain, etc. It means CBD has a lot to offer but still has its risks and benefits.
Does CBD Work?
Many surveys and research show that CBD is effective in several conditions. There is no proof that CBD can heal cancer. But it can help relieve pain, stress, anxiety, sleeping disorders, muscle spasms, etc. As per specific reports, people suggest that oral CBD is very effective against pain and anxiety relief, and it helps get better sleep. But the same is not valid for other CBD products in the market.
On the other hand, it has also been found that many products do not contain or work the way it is mentioned on the label. For example, there might be less CBD advertised on the label. So, one needs to be aware of CBD products one purchases.
Types of CBD Products Available In Caribbean
A wide variety of CBD products are available in the Caribbean market. These CBD products are beneficial in their ways. Let us take a quick look at the types of CBD based products available in Caribbean:
CBD Cream
CBD is often combined with oils which can be used as an ingredient in skin products such as creams and lotions. Research shows that CBD has anti-inflammatory properties and can help remove the symptoms of skin conditions. Also, CBD cream helps get rid of painful joints. Thankfully these days you can easily find these creams in the Caribbean market. According to the Center for Disease Control and Prevention, much research is still required to determine the effectiveness of CBD products in pain relief. In most cases, skin creams use broad-spectrum CBD, which is CBD with no or much less THC. So, is CBD beneficial for the skin? If so, then how?
According to research by the AAD, CBD has anti-inflammatory properties which can help treat psoriasis, acne, and eczema. Hence this might compel you to buy it irrespective of wherever you live. But if you live in the Caribbean, the good news is you can get it from local stores. Another study conducted in 2020 stated that CBD oil could reduce pain for those who suffer peripheral neuropathy. It is a state where the nerve is damaged and can lead to discomfort and numbness.
CBD Oils
The next widely available product in the Caribbean market is CBD oil. If you are looking for CBD oil, you will likely come across terms like Broad Spectrum, Full Spectrum, or Isolate on some products. So what are these? How does it affect the product?
Full-spectrum is a common form of CBD oil. These oils contain only CBD or cannabidiol. It has a small number of terpenes and others like CBDA, CBA, and THC. THC is nothing to worry about, as all CBD products contain less than 0.3% of THC, which is legal and won't get you high. The good thing is that all these ingredients work together to enhance the effect of CBD oil.
Broad Spectrum CBD oil is similar to Full-spectrum oil as it contains terpenes and cannabinoids apart from CBD. But there is just one change. There is no trace of THC in this product. It might sound a bit relieving to you. But there is a disadvantage here. Because THC is eradicated, the effects of the product are subsided. One needs to take higher doses to feel the benefits. THC is pretty vital. Even if a trace of it is missing, it can affect the entire product's efficiency. This type of CBD oil can be available in the local pharmacies of the Caribbean market.
Vape Juice
Vape lovers will be overjoyed to know that CBD vape juices are a part of products that can be accessed from the Caribbean market. E-cigarettes vaporize these liquids. Users can inhale the vapor into their lungs once the CBD is infused into the blood. CBD vape juice has some ingredients which are even used in MHRA-approved medicines. The essential ingredients are Propylene Glycol, Vegetable Glycerin, CBD extract, and Flavoring.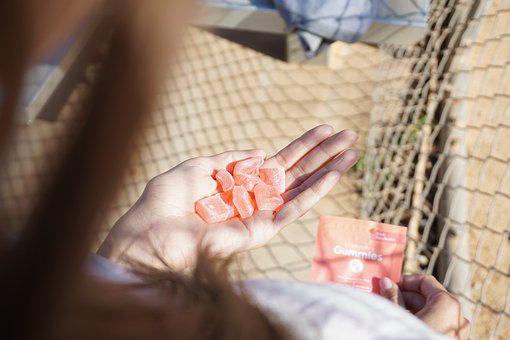 Gummies
Gummies are available everywhere and anywhere even in the Caribbean in different shapes, prices, and flavors. 5 mg is the lowest dose of these gummies. People willing to try gummies should start with lower doses and move to larger ones. As FDA does not regulate CBD gummies, a person should use them cautiously when consuming edible products.
Conclusion
The CBD industry is still not regulated, so one must be cautious when purchasing CBD products. Different CBD products are also available in the Caribbean and hence you can enjoy the benefits of this compound easily. But make sure you choose an authentic vendor to get rid of stress from facing side effects. People prefer CBD products for treating different health issues, so it is advisable to consult a doctor for better suggestions.

Follow Sounds and Colours: Facebook / Twitter / Instagram / Mixcloud / Soundcloud / Bandcamp

Subscribe to the Sounds and Colours Newsletter for regular updates, news and competitions bringing the best of Latin American culture direct to your Inbox.
Share: