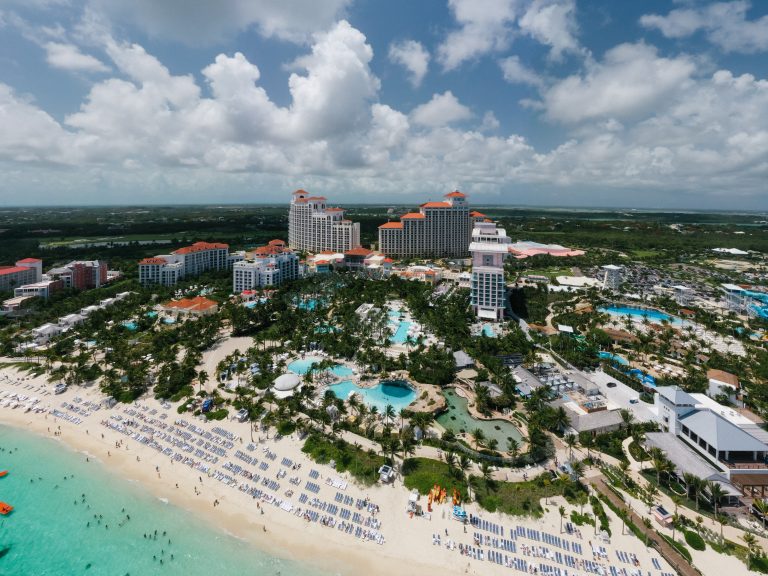 Top 10 Best Places To Live In Latin America
06 January, 2023
Many people dream of living in Latin America because it provides an abundance of benefits. Latin American countries are known for their beautiful sceneries and inviting climates. Plus, the cost of living tends to be much lower than in other countries. What are some of the best places to live in Latin America?
Colombia
Colombia sometimes has a bad reputation, but it is one of the best places to relocate. It offers various benefits, including plenty of great shopping opportunities. On the coast, the climate is wonderful, allowing locals to enjoy the beaches throughout the year. Medellin is a great destination since it offers affordable living and tons of recreational activities to enjoy.
Plus, the nightlife in Colombia is out of this world. There is always something to do, whether you enjoy dancing, karaoke, or drinking in a pub with locals. Colombia also offers viable employment opportunities, so it is suitable for freelancers and conventional workers.
Uruguay
Uruguay is another beautiful Latin American country that many people would love to call home. It has a lot to offer with one of the biggest benefits being little crime. When compared to other Latin American countries, Uruguay tends to be one of the safest, although it isn't the cheapest. Still, the taxes are minimal, and the beaches are gorgeous.
Plus, locals can take advantage of the country's affordable healthcare system. A temporary residence permit is needed to stay for a limited time. For long-term residency, you'll need to obtain a permanent residence permit. Thankfully, it isn't hard to relocate to Uruguay.
Ecuador
Ecuador is a great country with a lot to offer to newcomers. It has flown under the radar for a long time, but it'd be a mistake to ignore the beautiful country. Even though the country is inexpensive, it still has excellent real estate options. Locals can also enjoy a wonderful quality of life without overspending on essentials. Ecuador can provide people with a relaxing, safe, and comfortable life even on a smaller budget.
Ecuadorians tend to be inviting since they're interested in learning more about people from other countries. While Spanish is the official language, most people in visitor centers know English, so it'll always be easy to get assistance.
Mexico
In recent years, many westerners have started moving to Mexico to escape their country's high cost of living. Many believe that Mexico is a dangerous country, but crime tends to be restricted to certain areas. A lot of cities in the country are beautiful, clean, and safe. More importantly, the cost of living in Mexico is inexpensive, so you'll always have money left for recreational activities.
You can enjoy a high quality of life while living in Mexico, even if you're not a millionaire. Other benefits include the weather, scenery, and cuisine.
Deciding where to live in Latin America can be a difficult decision. Peru, Santiago, Panama, and Boca Chica are ideal for families. Santiago has the lowest corruption, while Boca Chica has a quality health care system. If you're still unsure, one of the ways to narrow down your options is to take one of the "what is the best place for me to live?" personality quizzes. We liked this one.
Dominican Republic
Although most have never thought about moving to the Dominican Republic, they should because the country has a lot to offer. It could be the most beautiful country in Latin America. Since the country remains warm throughout the year, you can enjoy the lush beaches in December, January, and February. You'll also fall in love with Dominican cuisine. Once you've relocated to the area temporarily, it'll be easy to extend your stay.
You likely won't even need a visa to settle in the country.
Guatemala
Numerous people have relocated to Guatemala so they can enjoy the country's comfortable climate. The country has a lot more to offer, including an interesting culture. It can be difficult to obtain residency in Guatemala, but it is possible with patience and persistence. It is best to move temporarily to get a feel for the country before trying to obtain permanent residency.
Guatemala offers a comfortable lifestyle, a low cost of living, and beautiful weather. The only downsides are that some cities are more expensive, and it can be noisy in Guatemala.
Argentina
Argentina is a great country for westerners because it has tons of diversity. When you visit the area, you'll be able to see its deep German and Italian influences. The country also has wonderful cuisine that focuses on delicious meats. Argentina has a great healthcare system, and the cost of living is affordable.
Argentina often ranks higher than other Latin American countries on the Mercer Quality of Living Survey. Therefore, it is worth checking out if you're eager to move to Latin America.
Panama
Panama has become a good destination for westerners in recent years thanks to its growing economy. While it has plenty of comfortable cities, Boca Chica is one of the best. Panama's weather is unmatched since the temperatures are rarely below 75. The public transportation systems are great, so there is no need to purchase a vehicle.
People in Panama are very friendly and welcoming. You'll also have access to affordable healthcare as a resident of Panama.
Peru
If you want to move to a gorgeous country with a rich history, you should look no further than Peru. Cusco and Lima are two good destinations, but there are many others. People often relocate to Peru because the taxes are low and the cost of essentials is inexpensive. With a tourist visa, you can stay in Peru for 183 days each year.
Non-residents of Peru will only be taxed on income from Peruvian sources. Peru is a great place to settle down in your retirement years.
Santiago, Chile
Santiago is one of the best Latin American cities for families. The public facilities are First-World, unlike most other cities in the Americas. The city has one of the lowest poverty levels, thanks to a thriving economy.
The public water system has a treatment facility that keeps the water sanitary and safe to drink. Citizens have access to the outside world through high-speed Internet and top-tier cellular service.
Located between Peru and Argentina, Santiago has four seasons. The summer season begins in December and ends at the end of February when autumn starts. The winter months are June, July, and August, while spring runs through November.
As the Capital of Chile, Santiago is 291,932 square miles, the largest city in the Americas. Poverty slightly increased between 2007 and 2010 but still remains below the national poverty rate.

Follow Sounds and Colours: Facebook / Twitter / Instagram / Mixcloud / Soundcloud / Bandcamp

Subscribe to the Sounds and Colours Newsletter for regular updates, news and competitions bringing the best of Latin American culture direct to your Inbox.
Share: