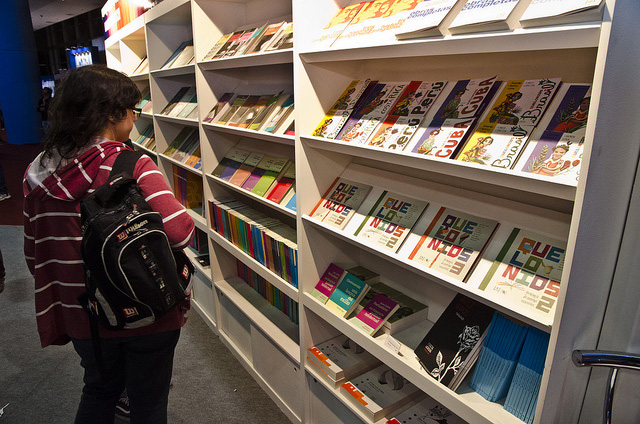 Top 10 Latin American Books of All Time
27 February, 2019
Every book is a journey that captures our hearts and moves our souls, and it's hard to focus on your own story when there's a fictional one right in front of you, right in your hands. You go to the library to find a copy or maybe buy one in the book store, or even read it on your device – it doesn't matter as long as you're giving yourself that sweet immersing time of exploration.
Whether you read poetry or history books, fairy tales, you as a reader become a part of it for some time and take on the experience. Here's a list of 10 of the best Latin American books for taking you on that journey and allowing you to understand some of Latin America's finest writers.
1. Hopscotch – Julio Cortázar
Being included in the list of the best novels of the 20th century, this novel is definitely not the easiest to read but still well worth your time. It tells us the obscure stories of Horacio Oliveira and his life, how he feels as one of a group of friends in Paris and following his departure to Argentina.
2. The Motorcycle Diaries – Ernesto Che Guevara
This is a story of a Marxist revolutionary Ernesto "Che" Guevara who traveled roughly 8,000 km around South America. His coming of age is described in detail. The Motorcycle Diaries includes his adventures with his friend and the revelations of his mind along the way.
3. One Hundred Years of Solitude – Gabriel García Márquez
An amazing novel which has become an indispensable part of the Spanish literature canon, an interesting story that includes different generations of the Buendía family, with its use of magic realism something that you must read in your lifetime. The plot of the book mostly tells the tale of the family's misfortunes. This novel was also greatly influenced by modernism and the avant-garde.
4. The House of the Spirits – Isabel Allende
The history of this book is mainly told by two characters. It's the story of four generations of the Trueba family in post-colonial Chile. This book was born out of the author's letter to her dying grandfather, and it's the perfect one to get online assignment help about when you're writing an essay on it.
5. Chronicle of a Death Foretold – Gabriel García Marquez
The key themes of this book are the problems of human morality and chastity, sexism and death. It was inspired by the death of the creator's godbrother. While he doesn't fully and truthfully tell us all the details of the story, the murder is seen through another perspective of a Latin American writer.
6. The Poet X – Elizabeth Acevedo
Possible to read in just 4-5 hours, this is the perfect slam poetry book, especially if you're interesting in discovering new Latin writers. It touches on topics of sexism and misogyny, religion, sexuality and other themes while telling us about a girl named Xiomara Batista, who's being looked over by her religious mother.
7. The Book of Imaginary Beings – Jorge Luis Borges
This is a book devoted ro mystic creatures that's greatly appreciated and read all over the world. In the book Borges describes 120 creatures from folklore. He says that the best way to read it is to randomly peek into the pages and enjoy what you find.
8. After The Winter – Guadalupe Nettel
A novel that defines the effect of an affair for us, telling us what happens before and after the incident. It strictly depicts how the smallest details can change our lives. With two characters, Claudio and Cecilia, who meet accidentally, we can enjoy several love stories in a unique manner.
9. Crux: A Cross-Border Memoir – Jean Guerrero
The parent-child memoir opens up a whole new story of the daughter's journey to help her father and understand his intentions. Jean, the daughter of her troubled father Marco, does all she can to get a hold of her father's story. She experiences drugs and sex, and even a near-death experience.
10. Fruit of the Drunken Tree – Ingrid Rojas Contreras
A story of friendship between two girls, Chula and her maid Petrona, and war that surrounds their sheltered community is opened to us through this writing. The conflict outside the walls threatens both girls, and we can see how they cope with it, trying to maintain what they fight for.
We hope that all the stories presented by these opens up a world to you if you've never read Latin American literature, or expands your understanding of the world through all the struggle of the book's protagonists. Let's enjoy all the amazing creations. While this list doesn't present even one percent of all the great literature, this is a good starter for any interested reader. You can find these as audiobooks, too, by accessing the internet or your local library. Let yourself drown in the emotions and the struggles of the characters and learn from their unique experiences. These authors definitely have something to say.

Follow Sounds and Colours: Facebook / Twitter / Instagram / Mixcloud / Soundcloud / Bandcamp

Subscribe to the Sounds and Colours Newsletter for regular updates, news and competitions bringing the best of Latin American culture direct to your Inbox.
Share: