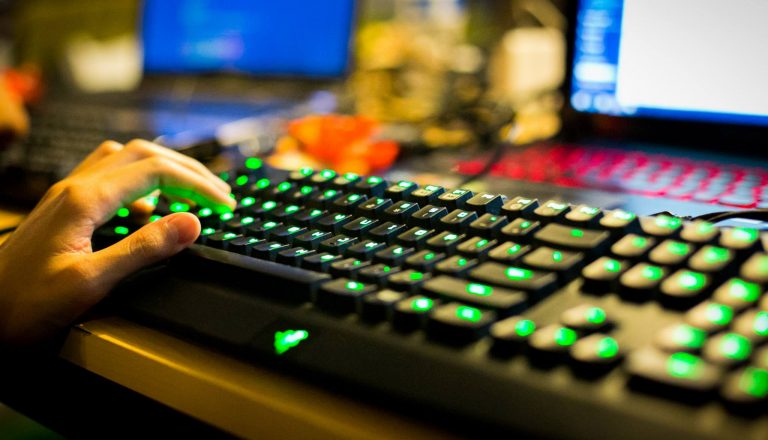 Top 10: Most Popular UK & Latin American Streamers Over The Years
12 April, 2022
As it stands, there is no more popular gaming and streaming platform in the world than Twitch. The modern streamer offers dynamic and diverse content, playing their favourite games with enormous audiences hanging on their every word. The top gaming streamers have literally millions of followers, and the streaming world is still gaining momentum as a popular source of online entertainment. In this article, take a look at the most popular UK and Latin American streamers recently, and learn a little about their history and how they have become such giants in the streaming world!
5 of the Best Latin American Gaming Streamers
SLAKUN10
For many, Argentinian streamer SLAKUN10 is better known as Sergio Agüero, the legendary football player formerly of Manchester City fame. He began streaming over the past two years, focusing his efforts on Twitch and capitalising on his audiences from social media as well as his notoriety as a world-class football player. He was born in Buenos Aires, Argentina, and his channel is primarily in Spanish. He now has in excess of 3 million Twitch subscribers as well as more than 2.5 million YouTube subscribers, and is best known for streaming FIFA games, though he plays various other games as well.
YoDa
YoDa, aka Felipe Noronha, made his name on the competitive League of Legends scene where he competed as a professional gamer in various championships. He began streaming in 2013, putting his competitive gaming life behind him to become a dedicated gaming broadcaster. His total watch time exceeds 2.4 million hours, with a following on Twitch of over 2 million and an average of 12,000 views per stream. On one particularly successful stream, he had 137,000 people tuned in. Streamers on the platform can stream a variety of online games to their audience, including online slot games, as well as Dota 2, CS:GO, and many more. YoDa mainly focuses on League of Legends but also streams many others such as Age of Empires IV, New World and Mortal Online 2.
Gaules
Alexandre Borba Chiqueta, aka Gaules, is a gaming phenomenon widely viewed as the best gaming streamer in Brazil. In fact, he is actually one of the world's top streamers, having grown from his beginnings in 2017. His total hours watched exceeds 15 million, and he has had an impressive 340 million unique views in his career to date. The average viewership for his streams stands at around 14,000, which is quite phenomenal. In June 2020, he had a now-famous livestream that topped 390,000 consecutive viewers. He is most prominent as a broadcaster of Counter-Strike: Global Offensive championships, but he is also known for Among Us and Valorant. He was once a professional Counter-Strike player himself and also operated as a coach, and is the co-founder of g3nerationX back in 2001!
Alanzoka
One of the most followed Twitch streamers in the world, Alan Ferreira is better known as Alanzoka and he is a Brazilian gamer and former Overwatch professional gamer. He began streaming back in 2012, is one of the more long-standing Brazilian streamers, and has amassed 5 million+ subscribers and accumulated more than 2.7 million watch hours. His simultaneous view personal best came in 2020 and stands at 149,000, with an average viewership of around 18,000. He is known as a very varied streamer, playing such diverse titles as I Am Fish, Deathloop, Outer Wilds and In Sound Mind.
Loud_Coringa
Loud_Coringa is a Brazilian streamer whose real name is Victor Augusto, and he is a content creator for the LOUD team. On Twitch, he has more than 2 million followers and 34 million views, averaging an astonishing 47,000 simultaneous viewers on his streams. His total hours watched comes in at around 8 million. He excels as a streamer of Grand Theft Auto V, but is also known for broadcasting Forza Horizon 4, Free Fire and Counter-Strike: Global Offensive. He is an excellent player at the latter of those titles and is considered one of the best Brazilian esports players.
5 of the Best United Kingdom Gaming Streamers
Syndicate
Tom Cassell, aka Syndicate, is a YouTuber and Twitch streamer based in Manchester, UK. His Twitch following has grown to more than 3 million since he first started, and he was the first person on Twitch to reach 1 million followers. As a YouTuber, he started out playing Halo and Modern Warfare 2 before becoming famous for his videos of Call of Duty: Black Ops 'zombies' mode. His total hours watched is well over 15 million, with 76.2 million total views and an average of 3,645 consecutive viewers. His peak viewer count came in at nearly 35,000 and he is currently known as one of the top Call of Duty: Warzone streamers.
TommyInnit
TommyInnit is a teenage sensation in the streaming world. Based in Nottingham, England, he mainly produces Minecraft-related videos and livestreams. His Twitch channel exploded in popularity thanks to some collaborations with fellow streamers in the Dream SMP, and his main Twitch channel has over 7 million followers. He is the most-followed Minecraft channel on Twitch, having started streaming in late 2018, and also streams Player Unknown Battlegrounds and Fortnite. His watch hours have reached nearly 44 million and his average view count for a stream is 33,494. He peaked with 650,237 consecutive viewers, which is a jaw-dropping number for Twitch streaming. That is a testament to the quality of his content and the popularity of Minecraft.
Wilbur Soot
Wilbur Soot's real name is Will Gold and he is a musician as well as a YouTuber and Twitch streamer. He is primarily occupied with the latter of those careers, however, with more than 4.3 million subscribers accumulated since he began streaming in late 2017. He primarily plays Minecraft but is also known for GeoGuesser, Just Chatting and Tetris. The streaming sensation has nearly 25 million total views on his Twitch channel, averaging a very impressive 30,652 consecutive viewers for his streams. His peak was 215,211 and he regularly uploads highlights of his streams to his YouTube channel.
DanTDM
Dan Middleton is a British personality known as a gaming streamer, musician, author and actor. As a streamer, he is known for covering Minecraft, Roblox and Pokémon, among other things. He is a top YouTuber and a very popular streamer based in Hampshire, England. His Twitch profile has grown to over 1.6 million followers since November 2016, with 8.78 million total views and an average viewership of 4,080. His peak viewership for a single stream was 84,692, and his popularity across different mediums shows the talent and charisma of this incredible personality.
Ali-A
Ali-A is a YouTuber and streamer from the UK, known for Call of Duty and Fortnite among many other popular gaming titles. His real name is Alastair Aiken and his Twitch following of 279,000, while impressive, is only a fraction of his YouTube following. Whilst primarily focused on his YouTube success, Ali-A has nearly 500,000 views on Twitch and an average viewership of 1,367 when he does stream. His peak viewers was 3,448, which is impressive for someone who is not primarily focused on Twitch. He is one to watch, however, as his penchant for streaming has grown somewhat in recent times and his channel is poised to blow up.

Follow Sounds and Colours: Facebook / Twitter / Instagram / Mixcloud / Soundcloud / Bandcamp

Subscribe to the Sounds and Colours Newsletter for regular updates, news and competitions bringing the best of Latin American culture direct to your Inbox.
Share: