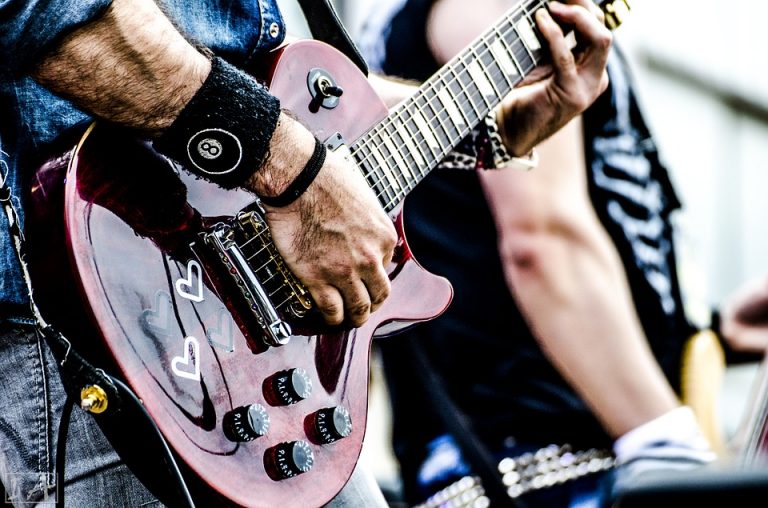 Top 11 Biggest and Best Music Events That Bring the South and North Americans Together
31 August, 2021
Being a part of a music festival is one of the ideal ways to celebrate your inclination towards dance and music culture. Many yearly celebrations happen on weekends in cities like Chile, Lima, New Orleans, New York, and Miami. For diversification, few music festivals also conduct many film screenings and outdoor games. It also organizes wellness programs like art installations, lawn games, and yoga.
Whether you are an enthusiast of EDM or R&B, indie rock or metal, have a look at the best music events around North and South America. It will help you to know which suits you the best according to your musical taste. The tickets for these festivals are in high demand and get sold off on declaration of festival line-ups.
So, ensure to book your tickets way ahead to enjoy your party. However, before booking your tickets, check the weather forecast and plan for your musical outing without any worries. For example, if planning to witness an event in the US, be sure to check the weather in the US to enjoy the music festival without any interruptions.
Best Music Events
Let us look into some of the famous music festivals of South and North America.
1. Lollapalooza Chile
Over the past few years, Lollapalooza Chile has made its mark as one of the best musical events on the American continent. The music event that started as the Chicago music festival has made a global presence with events in Brazil, Chile, Argentina, Berlin, Paris, and Sweden.
Coming to the 9th edition, the music festival is witnessed by over 200000 music lovers and lasts for three days. The music festival is a great combination of awesome music, arts, and a variety of food and drinks at the scenic Parque O'Higgins.
Event Time: End of November for three days.
2. Solaris Festival
Solaris Festival is a great experience for music lovers to witness the cumbia and rock fusion that has transformed the Peru music industry over the last few years. This music festival is a famous event in Lima, Peru. 
Witness the performances of bands like Laguna Pai, famous for reggae music, and Barrio Calavera, which plays flamboyant rock, Latin American folk, and cumbia music. The bands make the audience sing and dance to their biggest hits.
Event Time: March
3. Ultra Miami
Around the globe, there is the celebration of Ultra in many cities. But this festival came into existence first in Miami in the year 1999. Each summer, more than 1.5 lakhs electronic music lovers come together at Bayfront Park in Downtown Miami. Over here, they enjoy with internationally renowned DJs like Tiesto, Dyk, Paul Van, and Diplo.
The crowd goes wild, and you can expect plenty of Booze with heart-pumping music. The celebration of the long musical festival lasts till early morning on the weekends.
Event Time: End of March for three days.
4. SXSW
SXSW (South by SouthWest) is a once-a-year festival in Austin covering music, interactive media businesses, and films. It tops the list of the largest festivals of music and invites over 2000 performers from 65 countries. They perform different genres like electronic music, indie, hip-hop, metal punk, and rock.
Simultaneously, film screening, network events, trade shows, and wellness expos run in different places in Austin. All these events take place at Austin City Hall, Brush Square, and Austin Convention Centre.
Event Time: Early March for 10 Days.
5. Coachella
Since 1999 iconic Coachella has attracted large crowds of music lovers to the Empire Polo Club in Indigo. The headliner of the festivals is well-known performers like Paul McCartney, Depeche Mode, Radiohead, and Beyonce. If your luck favors, then you get to see Hollywood celebrities and well-dressed elites strolling the entire day. The music festival of Coachella enjoyment lasts for two weekends in mid-April.
Event Time: Mid-April for two weekends.
6. Bonnaroo
Bonnaroo at Great Stage Park has over ten stages with more than 150 musicians from across the globe lined up. In these four days annual festivals, you enjoy every music genre including, rock, pop, bluegrass, Americana, jazz, reggae, and gospel. While on break between the sets, you can check out other activities like parades, kid-friendly games, art installation, silent disco, and outdoor yoga.
Environmental Talks and Stand-up comedy get organized in many stages. It makes Bonnaroo among the most diversified festivals in America.
Event Time: Mid-June for four days.
7. The New Orlean Jazz and Heritage Festival
The New Orlean Jazz and Heritage Festival is a place to enjoy world music, gospel blues, and jazz throughout two weekends. It is well known as Jazzfest, a yearly showcase that happens at FairGround Racecourse in New Orleans. They set about 12 concert stages and tents hosting activities for children, cooking demonstrations, and heritage talks.
There are many marketplaces that the city center hosts for the festival. In the festival, a number of local vendors sell photographs, musical instruments, pottery, and handicraft clothing.
Event Time: Late-April to Early-May
8. Governors Ball
Entertainment is sure for many traveling festival-goers and New Yorkers. They enjoy outdoor games, art demonstrations, food trucks, and music concerts at Randall's Island Park. This long weekend event has witnessed some big names like Outkast, Kings of Leon, Gun N' Roses, Beck, and The xx since 2011.
All the credit goes to the park's spacious landscape. Governors Ball provides many breathing spaces for everyone looking to relax between sets. Also, throughout the day, you will enjoy activities like silent disco, board games, and lawn games.
Event Time: Early June for three days.
9. Afropunk
Afropunk Festival is a long summer event enjoyed over the weekend in Brooklyn at Commodore Barry Park. Many top-notch artists like Grace Jones, Lenny Kravitz, Janelle Monae, and Erykah Badu are among the performers at the Afropunk festival. You can expect more than 50,000 music lovers dressed in unique, vibrant clothes and accessories.
Like every other festival of the world, you get a chance to enjoy food trucks, outdoor games, and craft markets throughout the day.
Event Time: Late August for three days.
10. Burning Man
Burning Man is a long festival taking place during the week at the Black Rock Desert in Nevada. Each year, an interim town stands tall to host several artists, volunteers, and festival-goers for the entire event. You can expect unconventional art installations, wild parties, music concerts by well-known musicians, fire shows, and finally, the blazing of a massive Effigy made of wood at Burning Man.
Make sure to carry a facemask and goggles to protect yourself against common dust storms.
Event Time: Late August to Early-September
11. Festival Bananada
Be a part of the week-long Festival Bananada hosted every year in Goiânia, Brazil. The festival has been in existence for over two decades and encourages local talents and supports independent music. Witness fresh talents perform in the lines with international artists every year.
Around this festival week, Goiânia is transformed into a center of culture, cuisine, art, and obviously music. You can also enjoy some skateboarding championships and get yourself inked by renowned tattoo artists.
Event Time: Mid-August for a week.
Music an Integral Part of Our Life
Everyone in this world is somewhere or the other connected to music. You must have gone to music classes in your school. Most of you would like to hear a different kind of music when you are alone. Many of us enjoy music in groups also. Everyone wants some enjoyment in their lives, and love for music is ideal for the entertainment you need.
Becoming a part of the musical festival makes you meet people from around the world. You meet many unknown friends at the music festival and get to know different cultures of the world. These kinds of festivals bring the world together. Music brings harmony among people.

Follow Sounds and Colours: Facebook / Twitter / Instagram / Mixcloud / Soundcloud / Bandcamp

Subscribe to the Sounds and Colours Newsletter for regular updates, news and competitions bringing the best of Latin American culture direct to your Inbox.
Share: