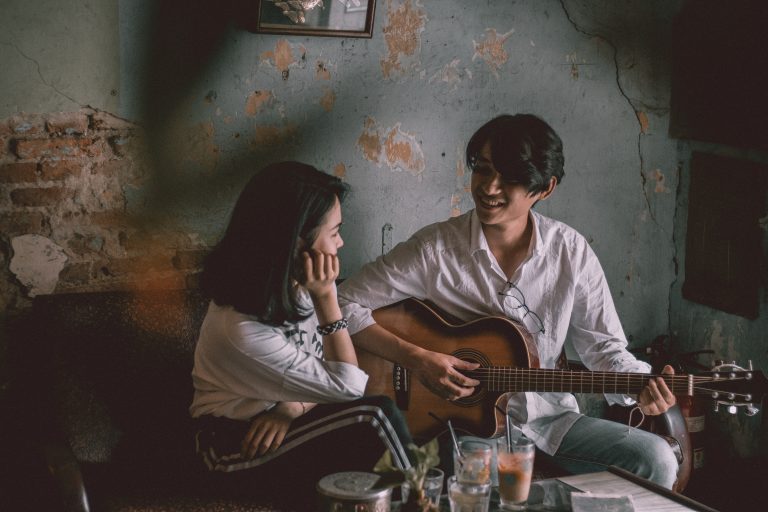 Top 5 Best Latin American Alternative Songs to Listen To On a Date
18 May, 2023
In the digital age, online dating has revolutionized the way we connect with others, including those who share our unique tastes in music and relationships. Whether you're seeking a partner with a passion for Latin American alternative music or someone who shares your interests in fetish dating or both, online dating platforms provide a convenient way to find like-minded individuals. For those seeking more adventurous romantic experiences, there are even specialized review services which provide rating of the best fetish dating websites, helping to choose the most appropriate platform for individuals with shared interests in the realm of romance. Thanks to online dating, finding a partner who appreciates both Latin American alternative music and the world of non-conventional dating has become easier than ever, allowing to connect with like-minded singles and build connections from the get-go. With that being said, we present the top five best Latin American alternative songs for a memorable date night. So, get ready to explore the sounds of the region!
"La Llorona" by Café Tacvba:
The iconic Mexican band Café Tacvba takes inspiration from traditional folklore in their hauntingly beautiful song "La Llorona." With its melancholic melody and poetic lyrics, this track captures the essence of Latin American alternative music. Listening to "La Llorona" on a date can evoke a sense of nostalgia and intrigue, providing a captivating backdrop for a meaningful conversation.
"A Dios Le Pido" by Juanes:
Juanes, one of Colombia's most beloved musicians, infuses his signature blend of rock and pop with powerful lyrics in "A Dios Le Pido." This uplifting song encourages hope, unity, and love. Sharing the infectious energy of "A Dios Le Pido" on a date can ignite a sense of joy and positivity, creating a memorable experience.
"En El Muelle De San Blas" by Maná:
Hailing from Mexico, the renowned band Maná delivers heartfelt melodies in "En El Muelle De San Blas." This nostalgic ballad tells a tale of love and longing, transporting listeners to the serene shores of San Blas. Playing this romantic song on a date can evoke a sense of tranquility and romance, allowing for a deeper connection to be forged.
"De Música Ligera" by Soda Stereo:
Considered one of the pioneers of Latin American rock, Argentine band Soda Stereo brings their iconic sound to the forefront with "De Música Ligera." This energetic and infectious track is a classic anthem that never fails to get people moving. Sharing the excitement of "De Música Ligera" on a date can create a lively and unforgettable atmosphere.
"Los Prisioneros" by Tren al Sur:
Chilean rock band Los Prisioneros created a powerful anthem with "Tren al Sur." This song captures the spirit of rebellion and longing, resonating with the complexities of human emotions. Enjoying "Tren al Sur" on a date can ignite discussions about personal growth, dreams, and the pursuit of adventure.

Follow Sounds and Colours: Facebook / Twitter / Instagram / Mixcloud / Soundcloud / Bandcamp

Subscribe to the Sounds and Colours Newsletter for regular updates, news and competitions bringing the best of Latin American culture direct to your Inbox.
Share: