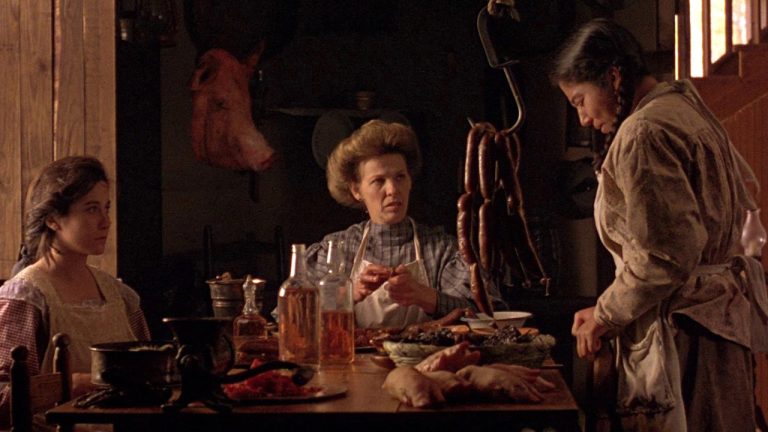 Top 5 Hot Latino Movies for Explosive Nights
23 June, 2022
Summer is already here, and while it's the perfect time for outdoor activities of all kinds, sometimes, it gets too hot outside to even think about getting out of the house. Then, staying in for a movie night with your partner might seem like the best solution, which, quite inevitably, will result in good ol' Netflix and chill – so, no, you won't completely avoid sweating.
Now, all you need is a spicy movie to help you both get yourselves in the mood for an explosive night. And while you've probably seen 9½ Weeks or Gaspar Noé's Love a few times already, why not dig deeper and choose something unfamiliar but no less fiery? We're talking about the hottest Latino movies out there – something you'd especially appreciate if a Spanish accent is one of your kinks.
So, here are our top 5 picks for the hottest Latino movies you can stream tonight:
And Your Mother Too (2001)
by Alfonso Cuarón
The coming-of-age story follows two teenage boys who embark on a road trip with an older woman. What starts out as a fun adventure quickly turns into something more as the three of them explore their sexuality and learn more about themselves and each other, getting hotter than el infierno.
Y Tu Mamá También is a beautiful, sensual movie that will make you want to strip down and get busy with your partner right away. Just be warned – it might also make you a little emotional, so have some tissues handy.
Erótica: Luz de Luna (2008)
by Enrique Arroyo, Fernando Sariñana, Carlos Sariñana, Carlos Bolado
Erótica: Luz de Luna consists of three different stories about love and sex united by three characters in common, all set during a full moon. It is a sensual, erotic movie that explores topics of role-playing and threesomes. So, if you've been thinking about spicing up your sex life, whether by introducing some sex toys or maybe even life-size sex dolls, this might be a great choice for starting a conversation with your partner while you watch.
If watching porn together seems a bit too extreme, even though it can actually benefit your relationship, you might consider opting for something milder – after all, we're here to set the mood, not to get an anal vibrator operation manual. In such a case, Erótica would be a suitable steamy choice.
Like Water for Chocolate (1992)
by Alfonso Arau
If you're looking for a heartwarming story of love and food, look no further than Like Water for Chocolate. Based on Laura Esquivel's novel of the same name, the movie tells the story of Tita and Pedro, who are forbidden to be together because of a family tradition that dictates the youngest daughter must take care of her mother until she dies.
As their love blossoms in secret, Tita expresses her emotions through cooking, and soon enough, people who eat her food start feeling what she's feeling. The movie is a feast for both the eyes and the taste buds, and it will definitely get you in the mood for some hot, passionate sex afterward.
Desperado (1995)
by Robert Rodriguez
This action-packed movie follows El Mariachi, a musician who's on a quest for revenge after the love of his life is killed by a ruthless drug lord. Along the way, he meets a beautiful woman named Carolina, and the two of them team up to take down the bad guys.
Desperado is full of hot Latino characters, including young Antonio Banderas and Salma Hayek and their explosive chemistry on the screen, and even hotter action sequences, which are bound to get your heart racing – and not just because of the excitement. If you're going to watch only one film from our list, let it be Desperado.
Sex, Shame & Tears (1999)
by Antonio Serrano
This Mexican movie tells the story of six friends and two couples which quickly becomes a battle of the sexes type of situation, as they're dealing with issues about sex, relationships, infidelity, and many others. Sex, Shame & Tears is a fun, sexy movie that will make you want to let loose and have some no-strings-attached fun with your partner. Just be warned – it features some pretty explicit nude scenes.
And if you're up to something more up-to-date and relevant to digital-era dating, there is a 20-years-later sequel Sex, Shame & Tears 2 directed by Alonso Iñiguez and premiered on Netflix in 2022.
Final Note
Choosing the right movie can sometimes take an hour at least, and all this just to be left playing in the background while you're already more engaged in your partner's body rather than the plot. To help you skip the searching part, we've picked some of the hottest Latino films perfect for a steamy summer movie night that will get you both in the mood. Whether you're looking for sexy romance or steamy action, you'll definitely find something to enjoy on our list.
So, what are you waiting for? Turn off the lights, put on your fanciest lingerie, grab some wine or a few beers, and pick one of these hot Latino movies to stream tonight. Have fun!

Follow Sounds and Colours: Facebook / Twitter / Instagram / Mixcloud / Soundcloud / Bandcamp

Subscribe to the Sounds and Colours Newsletter for regular updates, news and competitions bringing the best of Latin American culture direct to your Inbox.
Share: