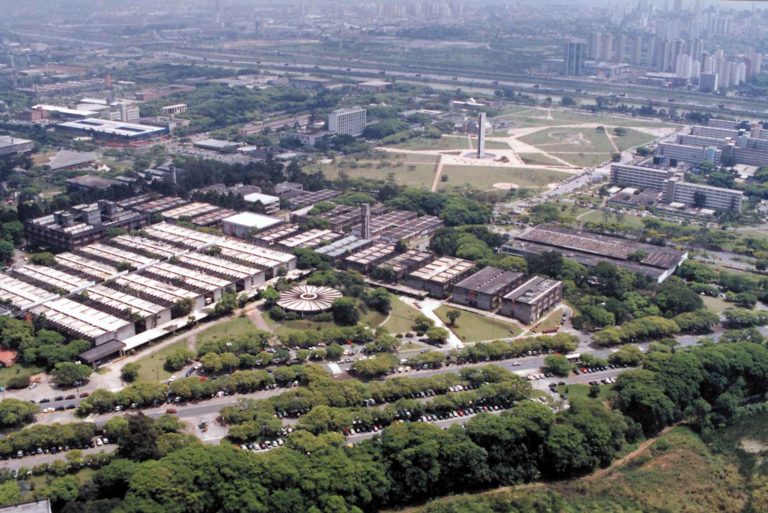 Top 5 Latin America Universities in 2019
11 October, 2019
Although greatly underrated and somewhat misinterpreted, the education in Latin American countries features a number of noteworthy opportunities for success-hungry students, both native and from abroad. The universities of Latin America are widely recognized for the remarkable quality of their educational coverage and the qualified faculties they include. Having undergone substantial modern reforms and improvements, the academic realm of this hot-spirited and culturally prolific continent has taken on a new, more refined form and become one of the major highlights of Ibero-America.
Yes, just like in any other part of the contemporary world, the educational system in Latin American countries does have some shortcomings. This includes vices such as bribery and negligence on the part of students, who may put aside their studying duties and order cheap custom essays from online writing services. But the academic sector of this vast continent is still marked by high ratings and worldwide popularity. That being said, our ultra-inquisitive experts handpicked the top trending universities of Latin America for you to note!
1. Pontificia Universidad Católica de Chile (UC)
Founded in 1888 by the archbishop of Santiago, Monsignor Mariano Casanova, this educational institution was created on religious grounds. Aiming to merge academic knowledge with training in accordance with the Christian doctrine, Casanova began educating professionals who led Christian lives and could thus promote Christianship to people after their graduation.
Ever since its foundation, this religion-inspired university has held the mission of broadening the traditional system of educating students. Aside from providing them with scientific and technical knowledge, the institution focuses on cultivating their sharp perception of important humanistic and social matters.
2. Universidade de São Paulo (USP)
As one of the most prestigious and grand educational institutions of Brazil, this university was founded in 1934 upon the unification of some of its preexisting schools. The central building of this university is located in São Paulo, the richest region of Brazil, while its campuses are distributed over eight cities. USP gained wide recognition in the academic world for its remarkable accomplishments in many research fields, and the input it has made in the scholarly sector of the country.
3. Universidade Estadual de Campinas (UNICAMP)
This university has pursued the ambition of being the center of academic excellence since 1966. With the focus on research, UNICAMP has made a significant contribution in Brazil's academic sphere and became the academic institution that is cited in scholarly works most frequently. This university is also renowned for producing the largest number of patents across the country annually.
4. Universidad Nacional Autónoma de México (UNAM)
With its history dating back to 1551, this educational institution is the oldest one in North America. And it's not only the age factor that UNAM is known for – it is also announced to be the largest university in Latin America, and was once ranked the best higher education establishment in the continent as well as in Spain and Portugal. Moreover, following a study carried out by The Times magazine as of 2005, UNAM is ranked 95th on the list of the world's most reputable universities.
5. Universidad de los Andes
Featuring over 100 undergraduate and postgraduate courses in multiple disciplines, this notable university is another tremendous academic hallmark of Latin America. Every semester, the university accepts more than 200 international students eager to receive proper knowledge and an unforgettable studying experience within the walls of this historic university. Apart form its academic value, the university also boasts an extensive number of advanced facilities for its students, which include 50,000 meters of green space, 163 laboratories, and a sports center with a huge swimming pool.
In a Nutshell
Now that you have been introduced to the academic riches of Ibero-America, we bet that you will definitely pay a visit to some of these educational institutions to witness the spectacular student life amid the grandeur and uniqueness of these locations. And no matter how stereotyped or distorted may be the true image of higher education in Latin America, the genuine value it offers to the scientific world is indeed awe-inspiring.

Follow Sounds and Colours: Facebook / Twitter / Instagram / Mixcloud / Soundcloud / Bandcamp

Subscribe to the Sounds and Colours Newsletter for regular updates, news and competitions bringing the best of Latin American culture direct to your Inbox.
Share: