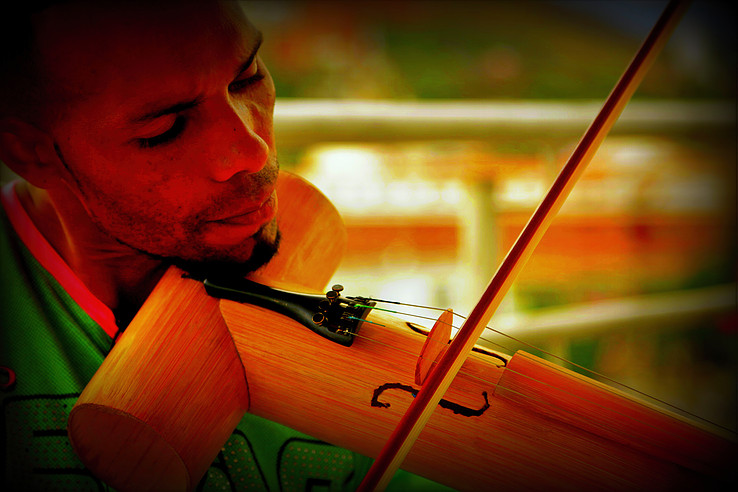 Top 5 Latin American Violin Music
10 September, 2021
What is the first that comes to mind when you hear Latin-American violin music?
Generally, we tend to think about a classic combination of African, Spanish, and inherent cultures. Violin tunes created in Latin America bring us into a new world of sound. Besides, it remains an excellent, extraordinary, and often highly cultured musical language.
Below, we will share 5 popular but still highly underrated Latin American music performances that you should hear right now.
Bailemos Reggaeton Lento – Retouched by Asher Laub
Do you remember the Reggaeton Lento song created by the CNCO band in 2016? Indeed, it is a super-hit song that still refreshes our moods.
You might think of a violin version of this song, especially if you like violin music. Asher Laub, a new generation string artist, often hears the unspoken wishes of violin lovers.
In one of his videos on Instagram, Asher is playing Reggaeton Lento on his violin. While many other string artists are becoming dormant by sticking to those regular genres, Asher unfolds a new style by giving us this pleasant violin version of the song.
You can check out this song on Asher Laub's Instagram account.
El Jarabe Tapatio
Do you know Mexico's national hat dance? Then, you might be already aware of Jarabe Tapatío. It is a folk dance performed in a unique costume accompanied by music.
Many times, string instrument groups or mariachi bands play the music. Now, you can enjoy the violin version of this music played by Eva Alexandrian.
As you can see, the tempo of the violin music increases with each passing second. Check out El Jarabe Tapatio on YouTube now!
Salías de un Templo
All of us love watching horror films. These movies not only amuse us but also make us feel scared. Yet, what scares us the most is the background music – be it a soft piano, loud drums, or mellow violin tunes!
So, next on our list is a violin version of the Halloween song Salías de un Templo. Of course, you might miss the voice of Ángela Aguilar while listening to this music.
Nevertheless, this violin cover will entertain you for at least the next few years. So check out this violin cover Halloween song uploaded by FeyViolin. And be ready to get goosebumps!
Alma Llanera
It is one of the most beautiful Venezuelan songs that still inspires many music composers. In addition, many singers consider this song as a Latin-American landmark.
Now you can enjoy the violin version of Alma Llanera, played by Ricardo Ramírez. What's more, you will also see the cellist Marianela Cordero in this video.
As we know, violins go well with other string instruments, especially cello. The combination of violin and cello creates magic. You will notice it while listening to the play of these two renowned artists.
So, if you like both Violin and Cello, don't miss out on this video.
Vuelvo al Sur
Many violin players appreciate the performance of Astor Piazzolla in her Vuelvo al Sur song. Why not? This song has a touch of emotions.
Now, you can enjoy the violin version of this song played by a rising violinist Danika. This cover song gives a more focus on the violin. Yet, it also features a piano sound playing in the background.
Check out this violin version of the Vuelvo al Sur song, as it is worth hearing!
Final Thoughts!
This completes our list of top 5 Latin American tunes in violin music. All of these pieces are amazing. So, make sure you include them in your playlist.
Which song will you pick first? Do not forget to let us know your opinion on these five violin cover songs.

Follow Sounds and Colours: Facebook / Twitter / Instagram / Mixcloud / Soundcloud / Bandcamp

Subscribe to the Sounds and Colours Newsletter for regular updates, news and competitions bringing the best of Latin American culture direct to your Inbox.
Share: