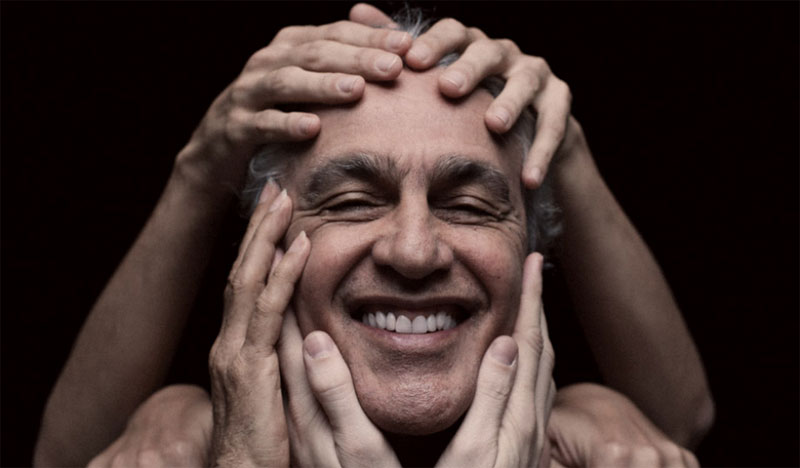 Top 5 Latino Musicians You Haven't Heard Of
04 December, 2019
How can a musician be at the top of his musical field and people have not heard of him. There are many reasons for this such as they haven't been marketing enough. The genre isn't popular or has not caught on in the United States or internationally. The United States is not the center of the international music scene. It is an important platform internationally but it is not the center. There are many other countries that are important platforms for Latin music.
Latin musicians present and past have made big inroads in other markets of the world even if they have had little impact in America. This article will explore some of those artists who are alive and have since passed away.
Caetano Veloso
We will start with a legend right out of Caetano Veloso has been a mega star in Brazil since the 1970's and he has been a best-selling artist in Brazil for almost 50 years. His music has influenced such American icons as Beck and the Talking Heads. But yet he never really made any type of impact in the United States. He was one of the founding musicians of the Brazilian creative movement known as Tropicalia which combined music, theatre, film, and poetry in the 1960's. The movement ended in 1968 but it never made an impact in the United States and really as we mentioned earlier Catano has never really made it big in the states.
He has won 9 Latin Grammys and 2 Grammy awards. He was nominated for an Academy award for a song he wrote and he performed it for millions of people. He lost but he was nominated but yet he is not well-known in the United States. He is a legend in Brazil and he is still going strong to this day.
He won a music contest and he was awarded a recording contract but the Brazilian government considered his music as a threat to the government so he was arrested in 1969 and by the way he is a political activist. Being a musician and a political activist can be dangerous in Brazil at least it was in the 1960's.
Tito Puente
Even though he was born in America he really was not a household name in America it appears. He passed away in 2000 and he was born in 1923. He was born and raised in New York and he was one of the most talented percussionists that took the stage. In the 1950's he had a string of Mambo–Mambo is a genre of Cuban dance music pioneered by the charanga Arcaño y sus Maravillas in the late 1930s and later popularized in the big band style by Pérez Prado. … In the mid-1950s, a slower ballroom style, also derived from the danzón, cha-cha-cha, replaced mambo as the most popular dance genre in North America.– hits and these successes earned him the title "King of the Timbales". He really was not known in mainstream America but he was a very popular Latin musician. He was also given the title "King of Mambo".
He would appear on stage usually with a musical band accompanying him. He was the son of Puerto Rican immigrants and from an early age on he had a real flare to play the percussions. Around 1947 he formed his own 10-piece band but even more amazing is he started playing music at the age of 13. Two years later he added some instruments to his band which attests to the success of the band. He learned to play the several instruments including the piano, saxophone, vibraphone, and timbales (paired high-pitched drums). He attended the Julliard School of music and he went to defend his country in the Second World War.
He could be considered a musical prodigy in some sense and he had many Mamba dance hits in the 1950's but he really was recognized in mainstream music. His name has never been on everyone's lips in the United States. Which is strange because he was born in the United States but he was not well-known in his native land. He made a splash internationally though.
He had a very productive career as he has performed with some of the most legendary jazz musicians in the field. He recorded over 120 albums which is amazing if you consider all the work and finances needed to create a new album. He recorded 120 albums which is a phenomenal amount. Despite recording all these albums he was still not a mainstay in American music.
Juan Gabriel
He was born in Mexico in adverse poverty. He had a very rough childhood as he was abandoned, broken and lonely through his childhood. He found his escape in music which kept him alive and going through the tragic circumstances he found himself in. He did finally get a break and signed a recording contract and he became a sensation in Latin America but, again, not in America.
Tragically, he died of a heart attack while touring in 2016. But his manager—why he did this is unknown—says he is not dead but he is alive and well and living under a false name. These reports cannot be substantiated. It has become such a controversy that the President of Mexico was forced to make a comment on the issue. He basically said that his memory will live on through his songs and music. So the President says he is dead.
He recorded 20 albums and he is the all-time selling leader in Mexico selling 8 million records. He was a big star in Latin America but he was virtually unheard of in the United States. It is reported he died in a Santa Monica hospital on August, 28, 2016 of a heart attack as was mentioned earlier. He said to have had 6 children and he was a much beloved figure in Mexico and Latin America. He was never married. He fell from a stage in Texas in 2014 and he was bedridden for 8 months from the injuries he suffered.
Carlos Vives
Supposedly had a hit that went straight to the Billboard 100 but still he doesn't seem to be a mainstream star in the United States but he is very big in Colombia and Latin America. In 1993 he released an album in which he was backed by the band named "La Provinca" and in this album he fused Vallanato with rock and among Pop and other Colombian ethnic music which some purists did not like. But it was a big seller in Colombia and Latin America. In 2002 he won a Grammy for "Best Traditional Tropical Latin Album" so he has had some success in the American market but yet he is not a leading musician in the United States but he is very, very popular in the Latin American market. He is currently 58-years-old.
In the early 2000's he did have some commercial successes with his albums again in Latin America but nothing significant in the United States and he has not crossed over into the American mainstream market.
Paulina Rubio
Is considered to be a superstar in Mexico and she has had a long and fabled career. She claims she has had hits in the 1980's, 1990's and in the 2000's and she is very popular in Mexico but she seems to be virtually unheard of in the United States. In 2001 she had the best-selling Latin album in the United States selling 1 million copies which is fairly successful but it cannot be considered to be a mega success in the mainstream market. She did move to Spain years ago to work on her first album.
She has had some success in Mexico as an actress and she has been in and out of the music industry over the decades. She has been around for a long time and she was considered a sex symbol in Mexico in the 1970's. But, again, she really has not been a big influence in the United States and she has put on world tours over the years but she really has not enjoyed "superstar" status in the United States.
Paula and her husband had their first child in 2010 and in the same year she announced on Twitter she was expecting her first child but her brother incorrectly said she was expecting twins. She did not deliver twins but she gave birth to a boy on November, 10, 2010. The boy is 9-years-old at this time.
Conclusion: We have discussed some Latin superstars who hand major success in the Latin American market and in the Mexican market. While they enjoyed great success in these markets they had little impact in the American market. But this by no means takes away from their talents and skills as musicians.
They did sell millions of albums in restricted international markets but they did not break into the American mainstream market. Some of them did win Grammys and one was nominated for an Academy award for a song he had written.

Follow Sounds and Colours: Facebook / Twitter / Instagram / Mixcloud / Soundcloud / Bandcamp

Subscribe to the Sounds and Colours Newsletter for regular updates, news and competitions bringing the best of Latin American culture direct to your Inbox.
Share: