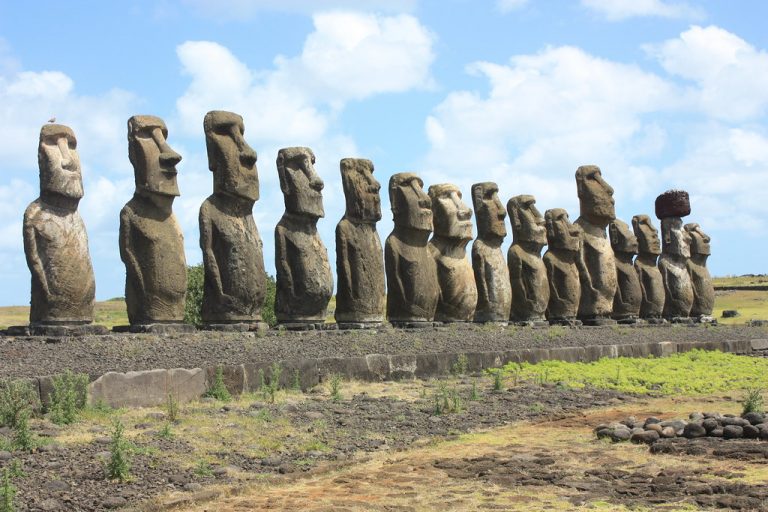 Top 5 Most Romantic Places in Chile for a Couple's Getaway
12 April, 2021
Online dating is becoming so popular that one-third of today's couples were introduced 'virtually.' Singles are tempted to join a dating site for so many reasons – convenience, choice of prospective partners, and streamlined communication. It can be easy enough to develop a rapport and flirt with local singles, but what about continuing a relationship in the real world? There are endless possibilities for destinations where romance can blossom, but Latin America is particularly recommended for providing an amorous backdrop. Here are five of the most idyllic locations Chile has to offer.
San Pedro de Atacama
Originating as an oasis in a relatively arid region in Chile's far north, San Pedro de Atacama has become one of the country's chief tourist magnets. Situated at a point in the serene landscape where the lofty Andes mountain range meets the Atacama Desert, this region is known locally as 'Valle de la Luna,' which is Spanish for 'moon valley.' The rare rock formations certainly have a distinct lunar appearance, while sand dunes and layers of salt add to the otherworldly vibe. With hot springs, bike trails, and restaurants, the most unforgettable aspect will be watching the sun setting over the desert. And while on your getaway bring a romantic personalized gift.
Valle de Elqui
The picturesque River Elqui rises in the Andes and decants into the Pacific Ocean nearby the city of La Serena. There are many vineyards to explore in this vicinity, as well as fascinating archaeological sites. But the one activity you must plan as a couple should be taking a short drive from La Serena into the countryside, where observatories offer unparalleled views of the night skies After a day's sightseeing and wine sampling, the endless majesty of the cosmos will take your breath away.
Easter Island
If you want to leave indelible memories of your break, you won't get more spectacular settings than the Chilean territory of Easter Island, located in the southeastern Pacific Ocean. Renowned for almost 1,000 massive monumental heads, carved out of stone by the Rapa Nui people who once called this amazing place home, this truly is a paradise on Earth. There's a daily flight from Santiago which will transport you over the azure seas for around five hours, before arriving at its destination – where you can feast your eyes on turquoise shores, silver beaches, and lolling palm trees. The waters are perfect for bathing in, with average temperatures of 20 degrees.
Frutillar
This delightful town situated in the south of Chile is also known as the 'city of music,' and is crammed with eye-catching locations for any romantically-inclined couple. Originally founded by settlers from Germany, there are museums to visit and year-round concerts. You must experience the Teatro del Lago (the 'lake theater') located on the shores of Llanquihite Lake, which can accommodate nearly 1,180 enthusiastic spectators and is considered the largest concert venue in Chile. The annual music festival lasts for a fortnight, so there are bound to be interesting performances to provide a romantic soundtrack to your visit. There are also awe-inspiring views of Osorno Volcano, tranquil beaches, and charming eateries where you can sample German treats.
Valdivia
Another southern Chilean wonder, Valdivia is an exciting resort, popular for everything from beer fermentation to metallurgy. This is an area steeped in legend and history, where the difference between them can be blurred! You'll learn all about the pirates who once roamed the coast, harassing the Spanish colonial trade, while a stroll through the verdant Botanical Gardens is always a highlight of a visit. After sampling beer in one of the many breweries, take a trip along Valvidia's canals – this town is known as the 'Chilean Venice.'

Follow Sounds and Colours: Facebook / Twitter / Instagram / Mixcloud / Soundcloud / Bandcamp

Subscribe to the Sounds and Colours Newsletter for regular updates, news and competitions bringing the best of Latin American culture direct to your Inbox.
Share: