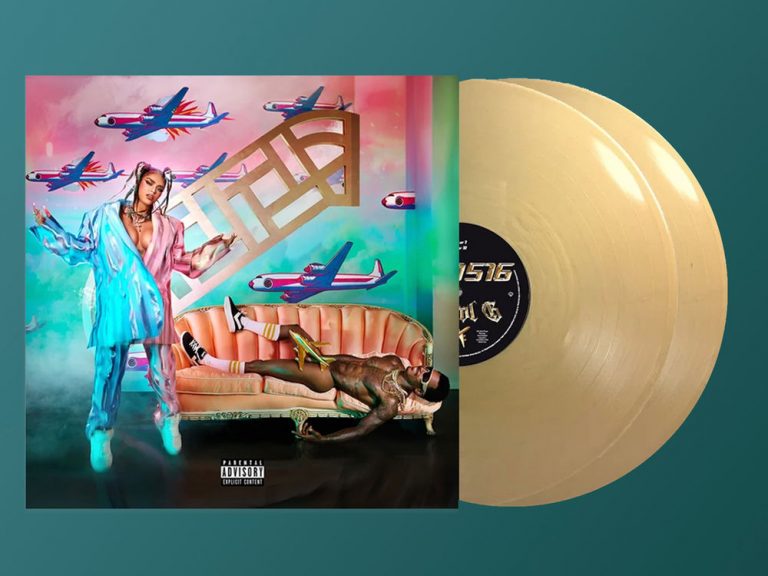 Top 7 Best Latin Albums to Get On Vinyl in 2021
24 August, 2021
During the pandemic, many musicians have taken advantage of some free time away from the busy tour schedules and whatnot to make some more music. As such, there has been much great music that came out of these isolated musicians.
One music genre we'll be focusing on is Latin music. There are tons of new studio albums released this yearby Latin music artists and I can't wait to share some of the best Latin albums that should be bought on vinyl!
Here are some of the best record pressing of Latin albums in 2021:
#1 EL MADRILEÑO – C. TANGANA
"El Madrileño", which translates to "The Man From Madrid", is the second studio album of Spanish rapper C. Tangana which topped the Top 100 España for 10 weeks. It was released as a homage to the rapper's hometown and explored the roots of Madrid and its music.
The fourteen tracks of the album, with twelve of it being a collaboration with various artists, was pressed on 12 inch vinyl records. Both the record pressing and jacket printing of the album was great for the album looks good and high quality.
#2 ORIGEN – JUANES
Juanes' album "Origen" is a compilation of 12 classical tracks which he reimagined himself. It includes singles like "Volver" by Carlos Gardel and "Could You Be Loved" by Bob Marley. We assume that the custom vinyl pressing of the album is ongoing since the vinyl album is still on pre-order period.
According to Juanes' online merch shop, the tracks are pressed on two 12 inch solid red vinyl records. The album's jacket is designed with red, green, yellow, and white artwork with a black background. It's a cool artwork and I bet you the vinyl records would be of high quality too.
#3 KG0516 – KAROL G
The Columbian artist came back last March 26 this year with her album entitled "KG0516". The full album consists of sixteen different tracks with most of them in collaboration with other fellow artists. It has become the proof that solidified Karol G's place as the queen of Latin urban music as it showcases her versatility and amazing vocal abilities.
"KG0516" maybe pertaining to a plane's name seeing as how the front cover of the vinyl jacket is seen featuring a number of planes flying around the background. Along with the cool front cover of the album are two vinyl records that look like and have the color of perfectly made pancakes.
#4 DOPAMINA – MANUEL TURIZO
Manuel Turizo, also known for his acronym MTZ that stands for Manuel Turizo Zapata, has released his second studio album this year. According to him, his song is a "neurotransmitter of emotions and feelings" much like the neurotransmitter of pleasure and euphoria, dopamine.
As a visual representation of what effects "Dopamina" gives, MTZ had his vinyl jackets printed with him lying down, headset over his ears, and rays of colors, which I presume are the excited emotions, spreading outward. The colorful jacket is accompanied by a plain black vinyl record, which I think was a good choice to highlight the artwork.
#5 REVELACIÓN – SELENA GOMEZ
Selena Gomez' "Revelación" is an extended play that revolves around the themes strength, forgiveness, love and moving on. It was released last March 12 containing pre-released singles "De Una Vez" (January 14), Baila Conmigo (January 29), and Selfish Love (March 4).
The album cover is an all red one; red background, Selena at the center wearing a red dress, and two chairs draped with red cloth on her left and right. The red color somehow represents the themes strength and love while the blue color that accentuates the center part of the vinyl record represents the themes forgiveness and moving on.
#6 V.E.H.N (VIAJE ÉPICO HACIA LA NADA) – LOVE OF LESBIAN
The indie pop band of Spain has finally come back with their album, "V.E.H.N (Viaje épico hacia la nada)". The album title translates to "Epic Journey to Nowhere" which really reflects on the vinyl album's jacket. They actually have two record pressings done, one for the full album on two 12 inch black vinyl records and another for the title track on a 7 inch white vinyl record.
#7 MAYÉUTICA – ROBE
The frontman of rock band Extremoduro, Roberto Iniesta Ojea, or professionally known as Robe has released a solo album this year. His album is entitled mayéutica which was derived from a word that translates to obstetrics in English.
And that is how I can explain the peculiar design on the front cover of the vinyl jacket. With the color choice I can only assume that it's a sonogram of a baby. What's your guess?
We have now reached the end of the list and I must say that these seven vinyl record albums are a must-have for every music aficionado.
Anddddd…If you're a musician yourself and you plan on having your own vinyl release, I suggest you try copying what these artists did. Create a cover that would intrigue your fans about what it means, it would be truly fun especially when they get that "Eureka!" moment.
If you're worried about losing money for making vinyl records, don't press a lot then!
There are vinyl record plants like Unified Manufacturing vinyl record pressing in LA, that offer good record pressing services like short-run vinyl pressing without minimum order.
Happy listening and if you're convinced to give vinyl a try, happy pressing!

Follow Sounds and Colours: Facebook / Twitter / Instagram / Mixcloud / Soundcloud / Bandcamp

Subscribe to the Sounds and Colours Newsletter for regular updates, news and competitions bringing the best of Latin American culture direct to your Inbox.
Share: