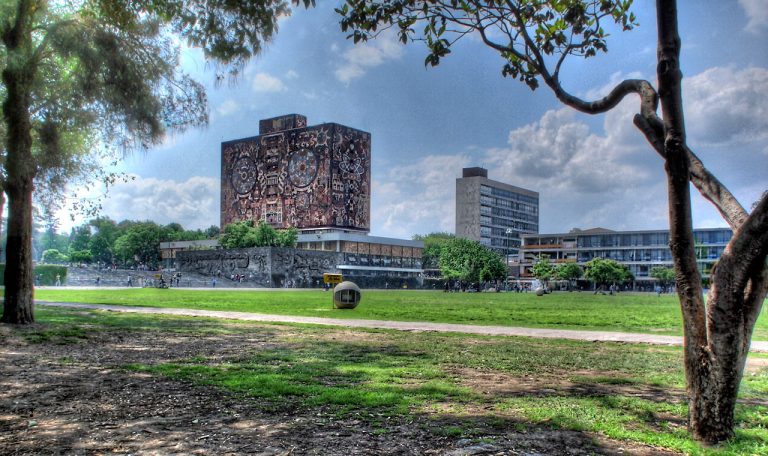 Top 7 Latin American Universities
13 June, 2022
The quest for higher education begins with selecting your preferred area of study and ends with admission to your chosen institution. Selecting the "what" to study (an area of interest or talent) is perhaps the easier step in your academic journey. You need only evaluate your career goals and education performance to settle for that special course you feel will take you to the next level. The arduous bit of the process sets in as you choose the "where" you want to study.
Selecting an institution of higher learning is not all about that beautiful city you have dreamt of visiting. You have to consider the acceptability of your degree in the end and the benefits you may derive from that university.
Find the Best University in Latin America
The best universities have many qualified tutors such as master thesis help and sufficient resources to support your learning journey. But not always can you get the required information to gauge the capacity of an institution. The selection process becomes even more daunting for international students seeking to study in a foreign country. Let us assume you hail from or want to study in Latin America.
Note: Latin America in this context refers to countries where languages derived from Latin are predominantly spoken.
We shall focus on countries mostly in South America, Central America, parts of North America, and the Caribbean. However, our list of universities is relatively small since we only focus on the best top-ranked universities in Latin America. You need not waste your precious time researching these territories.
What should you look at when selecting a University?
Ranking institutions focus on critical factors that students would generally ignore. Most of these details are often beyond your reach when conducting a simple college search. While you may only be interested in the tuition fee and the cost of living for a specific university, these institutions delve a little deeper. They are more interested in the quality of the education you receive while studying at your dream college.
Major factors influencing ranking include:
Academic reputation. Academic reputation is the opinion of knowledgeable individuals about the programs and courses offered in the target institution. Of course, you want to study at a recognized university with a reputation for producing successful all-rounded individuals.
Employer reputation. How presentable is the document you earn from the institution among employers? You obviously want a marketable degree in the job market. Where you study greatly influences where you work. Some employers are specific about the type of educational background they want in the employees.
Faculty-to-student ratio. Ranking entities will want to understand the number of students allocated to each tutor. Just how available are the instructors to meet students' needs? You don't want to attend an institution where one instructor handles a thousand learners.
Staff with PhDs. You would want to know how qualified the tutors are. You don't want to be taught by an unqualified instructor. Of course, this will determine the kind of knowledge being transferred to the students.
Research reputation. You want to study at a university with a strong basis in scientific research and humanities. Ranking entities assess an institution's components of success in the research domains such as: international research network, citations per paper, papers per faculty, and web impact.
The best universities will have significant representation in the scholarly world, expanding their reputation and knowledge capacity.
Who ranks institutions of higher learning?
If you are to rely on any ranking list, the ranking entity must itself be reputable. As a good student, you want to base your decision on credible and reliable sources of information. Webometrics ranking of work universities, QS World University Rankings, and U.S. News & World Report are some of the most reputable entities globally.
What next after selecting a top University?
Top institutions are coveted, with students streaming in from around the world. Only the best students are admitted to top universities as the administrations strive to maintain the top-ranking universities' status and reputation. Custom Writings, a professional paper writing service, offers assistance on university admissions and customizes college admission essays with professional writers ready to assist you in your higher education journey.
Here Are the Seven Best Latin American Universities
University of São Paulo (Universidade de São Paulo, USP)
This is the top-ranked university in Latin America. Founded in 1934, USP is the largest University in Brazil. The institution is ranked first by both US News and Webometrics. It is a prestigious public institution with competitive admissions and reputable academic and research backgrounds. It is located in Sao Paulo, Brazil, boasting some of the most beautiful sceneries and architectural buildings.
The State University of Campinas (Universidade Estadual de Campinas, UNICAMP)
UNICAMP is a public institution of higher learning located in Barao Geraldo, São Paulo. Known for its focus on research and innovations, the University boasts the highest number of patents in Brazil, focusing on computer science and engineering. Founded in 1964, the institution has become one of the most coveted learning destinations with over 30,000 students.
The Federal University of Rio de Janeiro (Universidade Federal do Rio de Janeiro)
The Federal University of Rio de Janeiro is a prestigious public university in Rio de Janeiro. The institution has over 60,000 students distributed in various programs. The University is known for excellence in research and is ranked highly globally by multiple entities as one of the best in the country and Latin America. The city of Rio is one of the biggest tourist destinations globally, known for beautiful beaches and carnivals.
University of Chile (Universidad de Chile)
The University of Chile is a public institution of higher learning founded in 1842, making it the oldest University in Chile. With more than 40,000 students, it is one of the most coveted institutions in the country. The University of Chile is also a prestigious and most reputable academic entity, having educated 21 of the country's presidents.
The Pontifical Catholic University of Chile (Pontificia Universidad Católica de Chile, UC)
UC is a Catholic university founded in 1888 and located in Santiago. It is one of the oldest universities in Chile, reputable for research and academic excellence globally. UC is a private institution with beautiful and historic architectural structures within its campuses, including the Casa Central and the Siamese Towers.
University of Buenos Aires (Universidad de Buenos Aires)
The University is the most coveted institution of higher learning in Argentina's capital Buenos Aires. With seventeen of the country's presidents and four Nobel laureates having studied at the University, it is relatively the most successful institution in the country. The University is located in one of Argentina's most vibrant cities, Buenos Aires, known for its ecstatic nightlife with bars and taverns spread across most streets. Argentina's capital is famous for its Tango dance, art, and tasty cuisine. Like Brazil's Sao Paulo, Buenos Aires also boasts unique architecture and fascinating sceneries.
National Autonomous University of Mexico (Universidad Nacional Autónoma de México)
Located in the southern part of Mexico City, UNAM is the best-ranked university in Mexico. Ciudad Universitaria is classified as a world heritage site by UNESCO (United Nations Educational, Scientific and Cultural Organization), making it a tourist attraction area. The University is known for extensive research and innovativeness.

Follow Sounds and Colours: Facebook / Twitter / Instagram / Mixcloud / Soundcloud / Bandcamp

Subscribe to the Sounds and Colours Newsletter for regular updates, news and competitions bringing the best of Latin American culture direct to your Inbox.
Share: