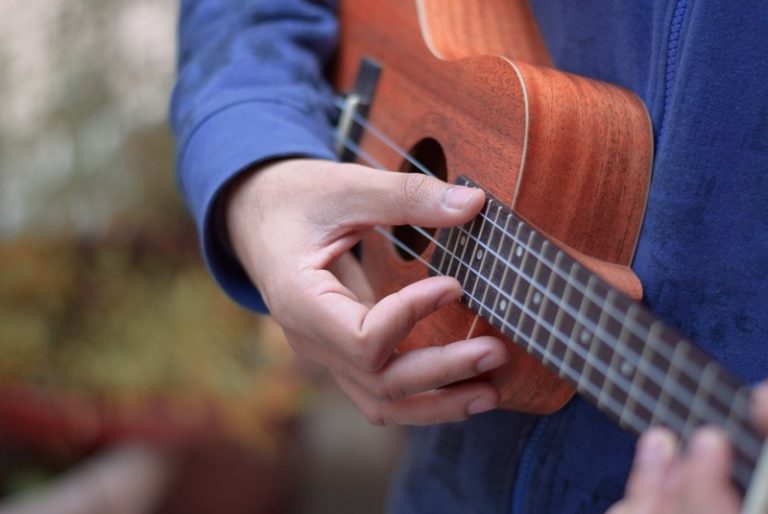 Top Easy Latin Songs to Play with Your Ukulele
01 February, 2021
The ukulele is a versatile instrument, which means you can play almost any song you imagine with it!
This time, we're going to introduce you to some songs you can learn to play in your ukulele in a few minutes. Most of the artists listed here are remarkable in their countries, if not all Latin America. Additionally, the chances are that you have heard some of the songs we're going to list here.
You don't have to know all the possible ukulele chords to learn these songs! But, if you want to learn more, then why not try a ukulele course with something like Ukulele Buddy?
Music is universal, so don't worry if you can't understand a thing of what these artists are saying. Start tuning your ukulele strings, and get ready to play some of these easy chords!
Julieta Venegas – Limón y Sal
Julieta Venegas was born in California, but she's Mexican. She's one of the most significant names within the Latin music industry, so it's no surprise that Limón y Sal became an instant hit when the song was released.
Lyrically, the song is about loving that special person and everything that comes with them. Musically speaking, it's easy to play. It only has three chords!
Ukulele Chords for Limón y Sal: https://www.youtube.com/watch?v=_Lk-6xLJ6_A
Rosalía and J Balvin – Brillo
We all know who Rosalía is. Although her first official hit song was "Con Altura," along with J Balvin, this singer from Spain has two albums, and her most recognizable work is "El Mal Querer." J Balvin has some other remarkable songs, too!
However, this time we're going to head back to their roots and take "Brillo" out of her first album.
Rosalía is characterized for her experimental combinations of mainstream pop music, flamenco, and experimental sounds, but this song is extremely easy to play with the ukulele.
Ukulele Chords for Brillo: https://www.youtube.com/watch?v=ZEuyUJhsoiw
"Remember Me" from Coco
"Coco" from Disney Pixar was a massive hit as it explores one of the most significant festivities in Mexico. This movie also left us some great songs, including the title track, "Remember Me," or in Spanish, "Recuérdame."
"Remember me" is as easy as any other song on this list! Its melody is easy-to-remember, so we doubt you'll have a hard time trying to learn it.
Ukulele Chords for Remember Me: https://www.youtube.com/watch?v=zqpFLUTh3x0
Calle 13 – Muerte en Hawaii
Although Calle 13 has been inactive for some years now, it is one of the most significant Latin acts in history. Not only do they speak about social problems, but they also tell different stories and give visibility to particular issues.
"Muerte en Hawaii" is one of the most popular Calle 13 songs as of now. And the best part, it isn't that complicated to learn its ukulele chords!
Ukulele Chords for Muerte en Hawaii: https://www.youtube.com/watch?v=3N5mq0XzI3w
Bad Bunny – Ni Bien Ni Mal
"Ni Bien Ni Mal" uses a ukulele for the main chord progression. Reggaeton songs usually have easy-to-follow notes, as their beats tend to be repetitive. And this is the case!
You will only spend about ten minutes trying to learn this song!
Ukulele Chords for Ni Bien Ni Mal: https://www.youtube.com/watch?v=YCThgbQljdM

Follow Sounds and Colours: Facebook / Twitter / Instagram / Mixcloud / Soundcloud / Bandcamp

Subscribe to the Sounds and Colours Newsletter for regular updates, news and competitions bringing the best of Latin American culture direct to your Inbox.
Share: