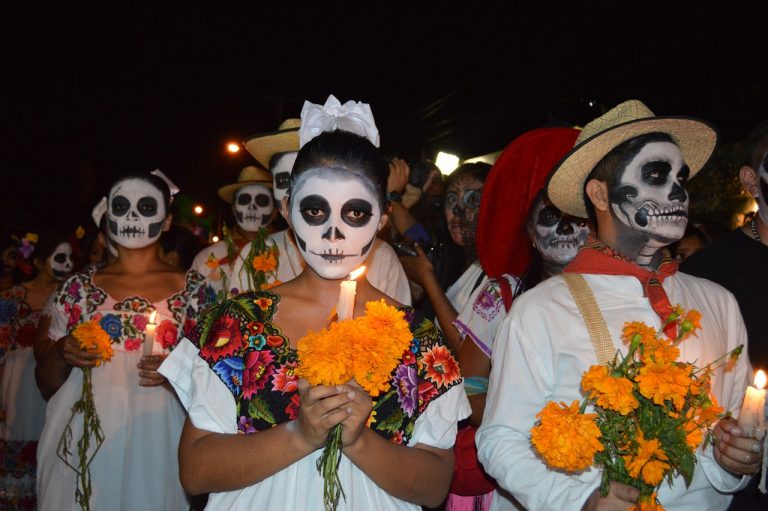 Top Festivities Celebrated in South America
|

06 July, 2019

South America, also known as Latin America, is famous for its colorful and fun-filled festivities that come with cultural dances, spiritual rituals, and delectable foods. If you are visiting this region, the experience will not be complete without witnessing these festivals. Here are some of the most popular festivities in South America.
The Carnival
It is the most famous festival in South America. Various countries around the region celebrate it including Uruguay, Bolivia, Argentina and Peru. However, Rio de Janeiro in Brazil is considered the largest as it attracts about 2 million participants each year. This two-week celebration is noted for its colorful floats, fun parades, extravagant costumes, music, dancing, overflowing drinks, and mouth-watering foods. The festivity is usually held in February or March.
With South Americans migrating to different countries, including Canada, they continue to celebrate their culture and tradition in their new home. For instance, there is an annual festival held in Ottawa that is like The Carnival in Brazil. If you are visiting the country, don't miss out on this event. Before your visit to Canada, be sure to arrange your Canada visa online so you won't have any problem with your entry.
Festival de la Candelaria
It's a festival celebrated in Peru and Bolivia to honor the Virgen de la Candelaria, which is the most regarded saint in the said countries. It is the biggest and most awaited event in Peru and Bolivia, and like The Carnival, the celebration also lasts for a couple of weeks. Celebrated in the first week of February, expect foods, drinks, parades, dances, music, masks and costumes. Catholic and pagan rituals are joined together in this celebration.
Day of the Dead
Also known as El Día de los Muertos, the day of the dead is another big festival celebrated in South America that has also reached popularity in other regions. It's a festivity that has been around for thousands of years. During ancient times, people kept the skulls of their dead loved ones. Today, people have a procession to the cemetery where they offer flowers and food to the departed ones. In Bolivia, they even dig up the skulls of their dead family members to decorate them for the festivity.
Inti Raymi
The ancient Inkas worshipped the god Inti, which led to the celebration of Inti Raymi as a way of appeasing and honoring him. Also called the Inca Festival of the Sun, the festivity was first celebrated in the 1400s, although it stopped in 1536 as the Spaniards banned it. It resumed in 1944 and has been celebrated every 24th of June in Cusco, Peru; although it was recently held around Sacsayhuamán. The festival is characterized by parades, dances, and street parties.
Tango Festival
Buenos Aires in Argentina is known for their love of the tango dance. While there are various tango events the whole year round, the most famous celebrations are the ones in August as they include The World Tango Championships. Dancers from around the world battle it out to be hailed the best in the dance scene.
South American festivities are colorful and enjoyable. Witnessing them with your own eyes will be a memorable experience.

Follow Sounds and Colours: Facebook / Twitter / Instagram / Mixcloud / Soundcloud / Bandcamp

Subscribe to the Sounds and Colours Newsletter for regular updates, news and competitions bringing the best of Latin American culture direct to your Inbox.
Share: