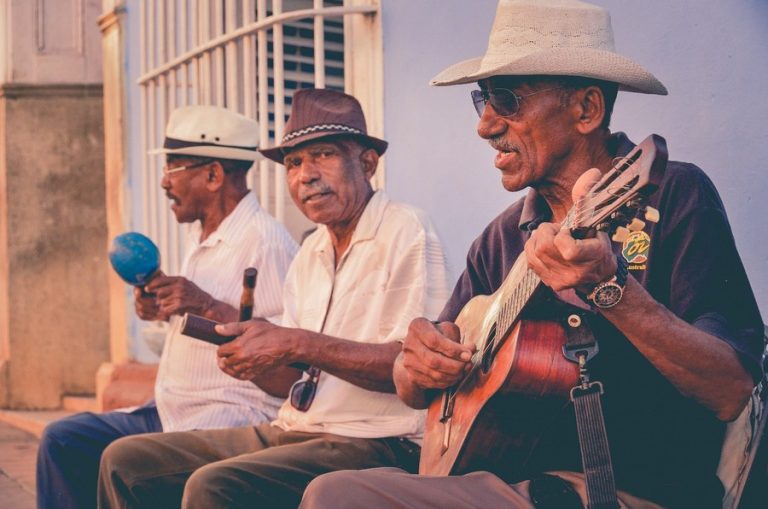 Top Latin American Music
23 May, 2022
Latin America is home to many singers and composers known around the world. In general, music and dance constitute a large stratum of Latin American culture and play a significant role in the daily life of the locals.
Latin American music can be called a fusion of several musical cultures: Spanish, Portuguese, African, and Native American. Latin American songs are often performed in Portuguese or Spanish and less often in French. Latin Americans living in the United States or other countries prefer to perform their songs in their native languages, rarely releasing singles in English. And if you are interested in indian casino games and culture, then follow this link.
Although Latin American music is quite heterogeneous, it can be classified into styles based on the region: Andean music, Central American music, Caribbean music, Argentine music, Mexican music, and Brazilian music. But, of course, such a division is arbitrary, and the boundaries of musical styles are blurred, so in some cases, genres may closely intertwine with one another.
Andean music includes music from the western part of South America. This group includes countries such as Peru, Ecuador, Bolivia, and Chile and the mountainous regions of Colombia and Venezuela. Native American traditions have most influenced this music. African and Spanish motifs are hardly traceable in them.
Caribbean music is the music of the many islands of the Caribbean Sea. It includes the music of Puerto Rico, Cuba, the Dominican Republic, the coast of Colombia, and Venezuela, as well as the French-speaking music of Guadeloupe, Martinique, and Haiti.
Central American music is native to El Salvador, Guatemala, Nicaragua, the Spanish-speaking part of Belize, Honduras, Costa Rica, parts of Colombia, Panama, and parts of Venezuela.
The music of Argentina, Brazil, and Mexico should be considered separately, as musical culture has developed rapidly in these states, resulting in their styles and genres.
The Most Popular Latin Songs
Kaoma – Lambada (1989). On November 15, 1989, millions of people rose from their beds and reached for the television, drawn by the magical music. It was "Lambada." "Lambada" is not an original tune or the first re-tune. It was first sung by the Los Kjarkas of Bolivia on strange pipes in 1981, and over the next eight years, it was picked up by 16 different bands. "Lambada" is a vivid example of the so-called dance fever: simple, recognizable movements to certain music make us more united.
Los del Rio – Macarena (1995). In 1995, two venerable men appeared on TV, accompanied by a crowd of brightly dressed young girls muttering the word "Macarena" into a microphone. Again, dance fever, only the movements are even more straightforward. The lyrics are also unpretentious: the song sings about a girl named Macarena, who loves to party and dance.
Bellini – Samba de Janeiro (1997). If you ask Brazilians about this track, they'll be shocked and tell you that it has nothing to do with the samba of Rio de Janeiro. And no wonder: Bellini are Germans.
Lou Bega – Mambo No. 5 (1999). This tune was composed by Cuban Damaso Perez Prado back in the days when mambo was still numbered – in 1949. Lou Bega added the names of all his female classmates, and the result was a hit! The swarthy singer with the mustache is, by the way, a German citizen of Italian-Ugandan origin.
Las Ketchup – Las Ketchup Song (2002). It's a song about party king Diego walking into a club, and the DJ immediately puts on his favorite song. And the bland chorus isn't in Spanish at all. Spaniards, too, can afford to hear something of their own in the English lyrics of The Sugarhill Gang's 1979 song Rapper's Delight and sing it as they listen to it.
Michel Teló – Ai Se Eu Te Pego (2012). Latin American music has taken a break for a long decade. And then, destroying everything in its path, came Ai Se Eu Te Pego. A song about a guy at a party liking a girl.
History
1940-1950
The term "Latin American music" originated in the United States because of the growing influence of Latinos and Latin Americans in the American music market. As one author explained the ever-increasing popularity since the 1940s: "Latin America, the part of the world that World War II did not cover, became a favorite subject of songs and films for Americans who wanted to forget about it for a moment. In addition, the propaganda of the American " policy of good neighborliness " during the war further increased the cultural influence. Pérez Prado is the author of such famous works as " Mambo No. 5″ and "Mambo No. 8." At the peak of the mambo's development in 1955, Pérez topped the American charts with a version of the "Cherry Pink and Apple Blossom White" cha-cha-cha. El Manicero, known in English as " The Peanut Merchant," is a Cuban son.
The 1960s
Brazilian bossa nova became widespread in Latin America and became an international trend, primarily led by Antonio Carlos Jobim. Spanish rock became popular among the younger generation of Latin Americans in Latin America, particularly among Argentine bands such as Almendra. Mexican-American Latino guitarist Carlos Santana began his decade-long popularity. In the late '60s came the boogaloo boom, and boogaloo musicians such as Perez Prado, Tito Rodriguez, and Tito Puente released singles and albums in the boogaloo style.
Latin music includes all musical genres that originated and gained popularity in Latin America.
The most popular directions are rumba, salsa, bachata, and others. Today, Latin American music also includes influences from European, African, and Native American cultures.
Latin American Music
Latin American music became very popular with the song "Despacito ."In 2017, it was at the top of the music charts for four months. On YouTube, in one year, the video garnered more than 4 billion views. Thus, this clip became the most viewed video on the YouTube platform.
This year, thirteen Latin songs made it to the top 100 songs of the year. The popularity of the song "Despacito" was brought not only by the musical advantages of the composition but also by other objective factors. Spanish is the fourth most widely spoken language on the planet. The presented language is the native one for 436 million people.
Current World of Music Situation
In addition, the number of Spanish-speaking people in the Americas is increasing significantly. The United States is the center of the birthplace of world culture. About forty million Spanish-speaking people live in the country. It's also worth noting that Hispanics spend more money than other Americans to attend concerts and buy music. Because of this, the music business is geared toward a representative audience.
Thanks to social media, YouTube, and streaming services, music trends spread fast. The number of Internet users is growing every day. Thanks to globalization, global trends are being synchronized.
If you are interested in topics like "Tips to Play in Online Casinos for Beginners," we suggest following this link.
What the future holds
Today, Latin American musical artists no longer have to sing in English like R. Martin and E. Iglesias. It's the other way around; now, D. Bieber is starting to sing in Spanish. Some performers are releasing compositions in two versions in English and Spanish. American singers often record pieces with Spanish-speaking performers. Thus, the success of "Despacito" is not the last star of the hit parades in Spanish.

Follow Sounds and Colours: Facebook / Twitter / Instagram / Mixcloud / Soundcloud / Bandcamp

Subscribe to the Sounds and Colours Newsletter for regular updates, news and competitions bringing the best of Latin American culture direct to your Inbox.
Share: