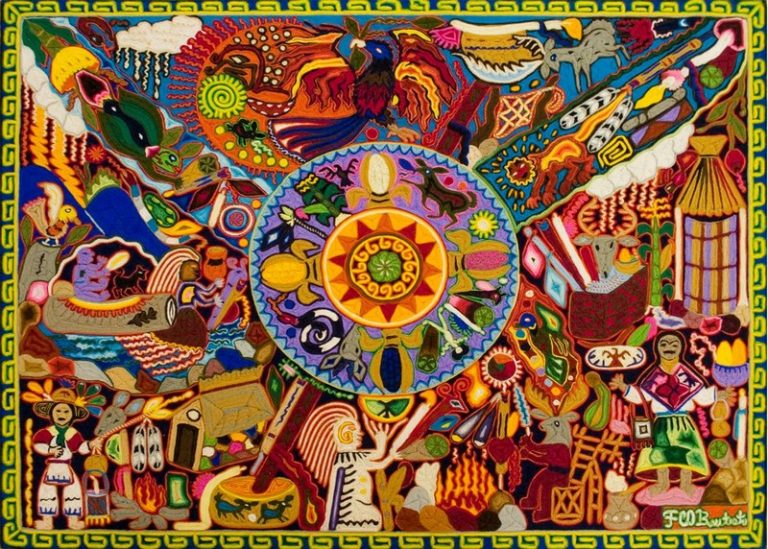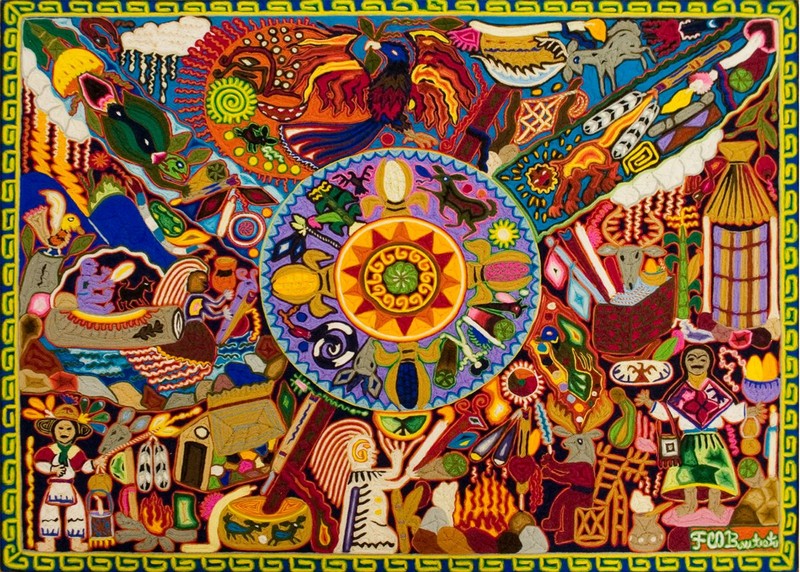 Top Tips on Using Latin-American Culture to Inspire in Your Home Décor
12 August, 2019
When we decorate our homes, it's not just about following trends or making it look nice. For the vast majority of us, home is about identity, and putting our own stamp on a once bland property to make it a unique and beautiful sanctuary designed for us, and only us. No matter where you're from, or where you feel most at home in the world, culture can be used easily to inspire the way we decorate our homes, and it makes for some of the most wonderful interior design in the world. Whether you're Latin-American, love the culture, or just simply love bright and colourful design, here are some top tips on how to use Latin-American culture in order to inspire your home décor.
Increase Your Knowledge About Latin-American Culture
The best way to do this right is to understand the culture. Determine the elements present in a typical Latin-American home and make sure you have them before getting started. Watch shows, read books, or you can even go as far as becoming an interior designer to gain wider knowledge of different cultures and the tools you need to create a beautiful home setting.
Don't Be Afraid to be Bold
When it comes to colour, don't ever be afraid of going bold. Terracotta tones and wonderful deep sea blues make beautiful statement walls, and if you're ever looking to move quickly and go through a sell house fast company, then a feature like this could add not only interest, but value to your home too.
However, don't just be inspired by the colour of the wall itself. Think of murals, mosaics, and mirrors. If you're not so arty yourself, think of whether you know someone who could come in and paint a beautifully bright mural on your wall? Likewise think about tiling in rooms such as the kitchen and the bathroom. A lot of the time, people are likely to go for plain tiles, and not look into the patterned variety, but if you want to give your home a Latino vibe, then embracing these patterns and designs is a must. Not only is it inspired directly from the Latin-American culture, but it will also give your home an edge that a lot of others are unlikely to have. Be bold, be unique, and above all else, be you – and allow your home to reflect that.
Arches Over Doorways, Every Time
Be mindful that in some cases, you may need to hire an architect in order to achieve this look. If you have two rooms that could easily be conjoined, but are separated by either single or double doors at present, why not consider joining the two rooms by taking away the doors and creating an arch way? In many Latin-American inspired homes and buildings, arches are used throughout the home in the absence of doorways, and even when it comes to the overall shaping of the room itself.
Sometimes, these arches are embellished around the edges too. If you love Aztec and mosaic type designs, then this could be perfect for you – and you could even get creative and DIY it. What better way to make your home entirely unique than giving it a statement piece like this? You'll soon be the talk of the street, and the envy of your neighbours.
Think About Accessories
One of the most important things when giving your home a "vibe" if you like, is the accessories you choose to put into it. As previously mentioned, (you'll probably sense that there is in fact a noticeable theme here), don't be afraid to get bold with your accessories. That's not to say that everything has to clash, that's not what you want at all. Just that there is a theme of bright, rich and luxurious colours running throughout your home.
Rugs are a great way of bringing patterns into your home, without them becoming overwhelming. Luckily for you, ethnically printed rugs are rife in the shops right now, because they're at the height of fashion. Not only are they inspired directly by Latin-American culture, but they also lend themselves really well to the boho-chic trend that's all over Instagram and Pinterest right now. Not only will your décor be inspired culturally, but you'll be at the height of fashion too – what's not to love?
Bring Greenery into Your Interior
Last, but certainly not least, bring plants into your home. When we think of Latin-American design, we often think of beautiful patios clad in greenery…but unfortunately, we don't all get the weather to enjoy the outside all year round. If you're in this scenario, try bringing some tropical house plants and hanging greenery into your home. Not only is it a great way to connect with nature, but a lot of house plants also have air purifying qualities, and therefore make your interior a healthier environment.

Follow Sounds and Colours: Facebook / Twitter / Instagram / Mixcloud / Soundcloud / Bandcamp

Subscribe to the Sounds and Colours Newsletter for regular updates, news and competitions bringing the best of Latin American culture direct to your Inbox.
Share: