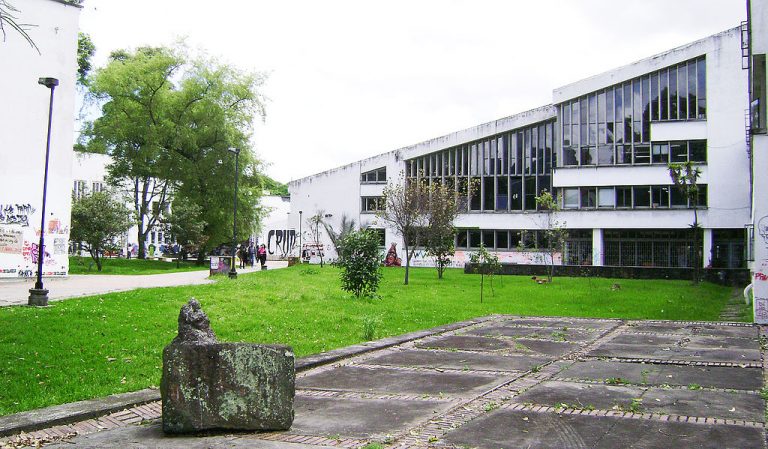 Edgar Andrés Sarmiento García
Top Universities in Latin America in 2021
16 April, 2021
Education is a significant part of every one's life and finding the best place to attain your degree and finish your studies is paramount. Here is a list of top 10 universities of Latin America that you can consider for your higher education.
1. Universidad Nacional de Colombia
This Columbia based university is one of the best in our countdown, third year in a row. Founded in 1867, the university is the largest higher education institution in Colombia. It has eight campuses around the country and more than 53,000 students. Universidad Nacional de Colombia is known to earn the highest score in the employer reputation indicator, ranking second in Latin America. The university is known to offer the largest course selection in the country, being featured in the QS World University Rankings by Subject for 31 subjects. This university provides business writing courses online.
2. Universidade Federal do Rio de Janeiro
Location in Brazil ranks 380th in the QS World University Rankings 2021. This college is also one of the most famous in Latin America. UFRJ is the largest federal university in Brazil and is internationally recognized for its excellent teachers and research quality. Web impact indicators help the university earn good scores. This proves that UFRJ is enhancing its international engagement with a strong online presence. It also has a majority of staff with a PhD.
3. Universidad de Buenos Aires (UBA)
Argentina inhabits this top college, UBA, ranking in eighth place in the Latin America. The Marxist guerrilla fighter, Che Guevara, Four Nobel Prize winners and several presidents are counted amongst UBA's notable alumni. It earns a perfect point in the academic reputation indicator in 2021 and is highly respected by academics and graduate employers. Undergraduate degrees are free of charge for both domestic and international students. The university provides help to do my assignment on time.
4. Universidad Nacional Autónoma de México (UNAM)
Location of this university is in Mexico. It ranks 100th in the World University Rankings 2021. The university has over 143,000 students in the present year and has several campuses in Mexico City as well as others throughout the US, including San Antonio, Chicago and Hull and also across Mexico and. The university proves itself to be an all-rounder this year. It receives the perfect points for the academic reputation and web impact indicators, as well as placing second in the region for employer reputation and its international research.
5. Universidad de los Andes Colombia
Colombia shelters Universidad de los Andes which earns the highest score in employer reputation this year, the university demonstrates its popularity amongst graduate employers. The college contains a wide scope of offices, incorporating a games community with a semi-Olympic pool. Uniandes offers more than 100 college classes and has around 15,280 students. Established in 1948, Uniandes positions 227th in the World University Rankings 2021 and is situated in Colombia's capital city, Bogotá.
6. Universidade Estadual de Campinas (Unicamp)
Located in Brazil, the college scores most noteworthy in the staff with PhDs and papers per workforce markers: an impression of the great degree of examination efficiency of the college's school personnel. Subsequently, Unicamp is presently answerable for around 15% of all Brazilian exploration. Likewise with all state funded colleges in Brazil, there are no educational expenses for homegrown or worldwide understudies. You can also adhere to homework writing services to get you work done.
7. Universidad de Chile
Universidad de Chile was established in 1842 and initiated in 1843, the Universidad de Chile is the most seasoned college in Chile and has a rich history in scholarly, logical and social effort. The college procures its most elevated score in the business notoriety pointer, mirroring the solid standing of the college's alumni among bosses. Eminent graduated class incorporate 20 past Chilean presidents, two Nobel Laureates and 155 National Award beneficiaries in various fields.
8. Tecnológico de Monterrey (ITESM)
Over to Mexico now, where Tecnológico de Monterrey (ITESM) positions third this year. Set up in 1943, today ITESM has 31 grounds across 25 Mexican urban areas. ITESM scores well across every one of the markers yet acquires its most noteworthy score in the business notoriety pointer. It's additionally significant that the college acquires the most elevated workforce understudy proportion in the colleges highlighted in the main 10 in Latin America, exhibiting ITESM's obligation to top notch educating.
9. Universidade de São Paulo (USP)
The second-best college in Latin America in 2021 and positioning joint 115th in the latest world college rankings is Universidad de São Paulo (USP), Brazil. USP was authoritatively established in 1934, yet its graduate school was set up significantly sooner, in 1827. Today, it is the biggest state funded college in Brazil. USP acquires ideal scores across five of the eight markers, including manager notoriety, web effect and global exploration organization. This exhibits the wide extent of the college's accomplishments and commitment to planning graduates for work. USP has immediately accomplished a main part in a wide range of fields as an examination place and is currently liable for around 20% of all Brazilian scholastic yields. Get online exam help from this university.
10. Pontificia Universidad Católica de Chile (UC)
For the third year straight, Pontificia Universidad Católica de Chile (UC) is the top college in Latin America. UC places joint 121st in the latest world college rankings. Set up in 1888, UC is one of the six Catholic colleges in Chile, with four grounds in the nation's capital, Santiago, and one in Villarrica. It scores exceptionally across every one of the markers, with ideal scores for manager notoriety and scholarly standing – implying that business possibilities for the college's alumni are extremely sure.

Follow Sounds and Colours: Facebook / Twitter / Instagram / Mixcloud / Soundcloud / Bandcamp

Subscribe to the Sounds and Colours Newsletter for regular updates, news and competitions bringing the best of Latin American culture direct to your Inbox.
Share: