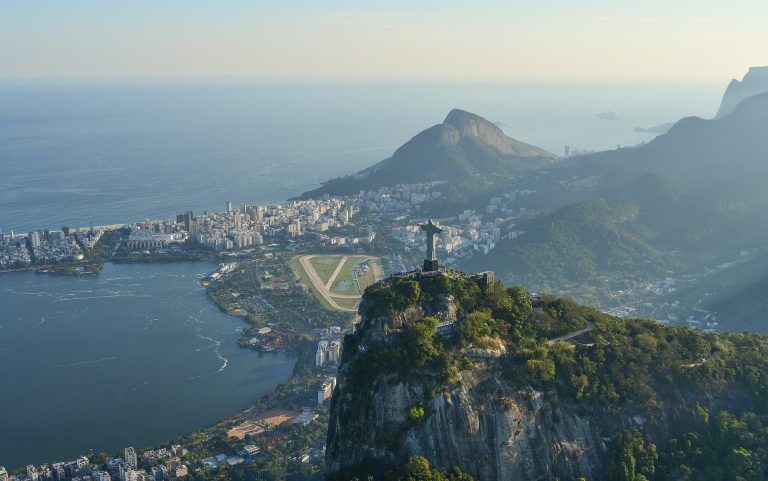 Traveling to Brazil Just Got a Whole Lot Easier
23 November, 2022
For some people, traveling to Brazil may seem like an expensive and difficult process, especially in comparison to other popular tourist destinations. Brazil has long been one of the most popular tourist destinations in the world, even if you've never visited Brazil, chances are you've heard of the famous city of Rio de Janeiro — and maybe even São Paulo or Salvador. But beyond the big cities lie some of the most beautiful and unique landscapes in the world. Now, thanks to TRAVELVERSE, it's easier than ever to get there from anywhere. Of course, no one wants to get hurt while they're away from home, so let me tell you why traveling to Brazil just got a whole lot easier with these tips on travel safety in Brazil. If you're still not convinced that this destination is one worth visiting – don't worry, you will be after you read these posts on why travel to Brazil just got a whole lot easier!
Why you should Travel to Brazil
Well, amigo let us start by saying why you should travel to Brazil. Brazil is one of the most awe-inspiring places to visit on the Planet, and I really mean it.
With 212 million inhabitants (2.75% of the world's population), Brazil is the largest country in South America and the fifth largest in the world. The economy of Brazil is ranked first in South America, second in the Americas, and eighth worldwide.
Brazil is almost as big as the US, since it occupies an area that is equivalent to 88% of the US minus Alaska. Brazil's 7,491 kilometers of shoreline rank as the 16th longest national coastline in the world. Geographical features including islands, reefs, and bays can be found all along the coastline.
What is the Visa Requirement to Travel to Brazil?
You need a valid passport for at least 6-months from the date of entry is required by all nationals referred below.
A Visa to travel to Brazil is required by nationals of Australia, Canada, and the USA. The Brazilian government has recently launched a new visa waiver program that allows travelers from 59 countries (including all EU member states) to enter and stay in Brazil for up to 90 days without needing a visa. In the past, it was necessary for travelers to go through about 8 steps and wait up to 30 days in order to get their visa for visiting Brazil.
One of the major changes to the Brazilian visa process is that instead of waiting weeks or months for your passport back from being processed by immigration officials in Sao Paulo, you now get your passport back after processing – you don't have to send it anywhere.
The entire process can be done online! In addition to being able to apply for your tourist visa online and then pick it up at any time, you also won't need any additional documents such as copies of bank statements or proof of employment. It only takes 15 minutes to complete the application. If you're planning on staying in Brazil for more than 90 days, you'll still need a visa but it's not nearly as complicated as before.
Make sure to research all travel requirements ahead of time so that when you're ready to book your flight, everything will be taken care of for you. Consult TRAVELVERSE for more information about travelling to Brazil as we have just made it easier for you.
What are the Best Places to Visit in Brazil?
Everyone seems to focus on Rio de Janeiro, Iguaçu Falls, or the Amazon when discussing travel to Brazil.
Regrettably, such locations are very far apart from one another. As a result, if you only have two weeks or fewer to spend in Brazil, you must choose one place over another. Here are some suggestions for the Best Brazil Route. To help provide a better view of each site, we have chosen some top spots to visit in Brazil and pinned the map:
SO PAULO (State of Sao Paulo) – The biggest city, highly urban and cultural, and has excellent food
Rio de Janeiro State's second-largest city is home to breathtaking natural beauty and beaches.
The imperial town of PARATY (Rio de Janeiro State), which is located by the seaside and is four hours' drive from Rio,
The most picturesque coastline in Brazil, with over 2,000 beaches to select from, is in ANGRA DOS REIS (State of Rio de Janeiro).
PANTANAL (States of Mato Grosso and Mato Grosso do Sul) is the largest inland wetland area in the world and one of the greatest places to see wildlife.
The largest tropical rainforest in the world is found in the Amazon Forest (Amazonas State).
NATAL (State of Rio Grande do Norte) – Magnificent beaches, fine sand dunes, and a thriving, varied culture.
When to Go to Brazil
Brazil covers such a large territory that the country is broken up into different climate areas. The "coldest" part is in the far south and southeast, with the winter season lasting from June to September. Brazilians will complain about the cold here, but it rarely dips below freezing. The summer months from December to March are hot.
If you come during the Brazilian winter, you'll find fewer crowds and lower prices. The northeast (around the Amazon) is always hot, with temperatures often climbing to 40°C (104°F). In Manaus and the central Amazon, the dry season is from July-October. There is also a rainy season, which lasts from October-January in Salvador and Recife.
What is the Weather in Brazil?
The south of Brazil is the coldest part, with winters that can even be seeing some snowflakes. The North of Brazil, where you can find the Amazon forest, is always hot with temperatures climbing up to 100F (40C). The coastal areas, however, are warm most of the year, with temperatures higher than 77F (25C).
What Should I Bring With Me to Brazil?
It's advised traveling light and purchasing any items you might forget there. Brazil makes exceptionally high-quality apparel and footwear at very reasonable costs. The things you should carry will depend on the season and the region of Brazil you intend to visit. However, the best choice is often to wear comfortable, light, and colorful clothing.
Final Thought
Brazil is impossible to summarize in just a few paragraphs. It's the largest country in South America and home to cosmopolitan cities like Rio de Janeiro and its Wonder of the World or Christo Redentor statue, the rambunctious and world-famous Carnival, the Amazon River and rainforest, and an abundance of lush and untamed nature that's perfect for adventurers and eco-tourists alike. If you're still not convinced that this destination is one worth visiting – don't worry, visit TRAVELVERSE to see a well planned itinerary on Brazil.

Follow Sounds and Colours: Facebook / Twitter / Instagram / Mixcloud / Soundcloud / Bandcamp

Subscribe to the Sounds and Colours Newsletter for regular updates, news and competitions bringing the best of Latin American culture direct to your Inbox.
Share: