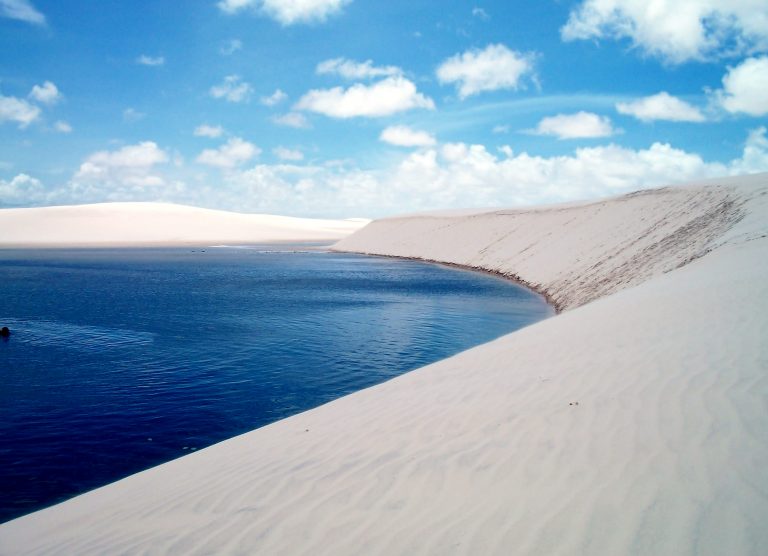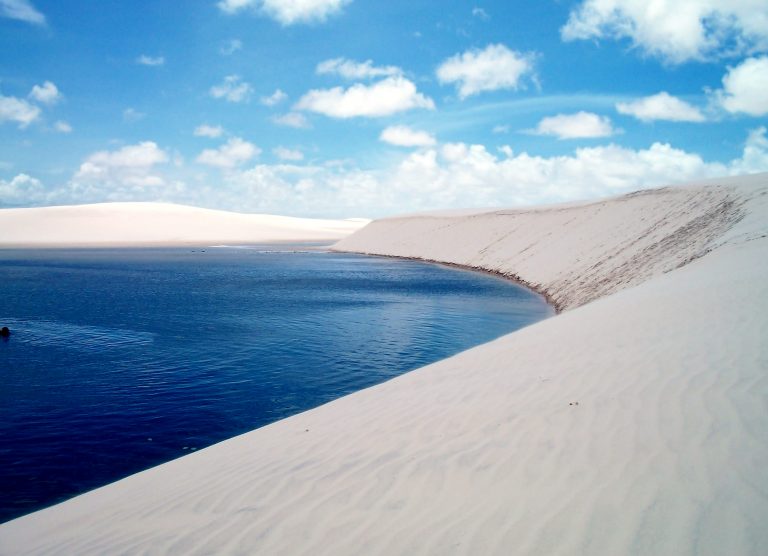 Unusual Travel Destinations in Latin America
22 October, 2020
Latin America is one of the most fascinating places in the world, and there are some really alluring places to visit on this continent. You will not usually find much information about these travel destinations in popular magazines, but if you exert yourself and visit some of these places, you will cherish the memories of these places for the rest of your life. In this post, we will show you some of these travel destinations.
Parque Nacional Dos Lençóis Maranhenses, Brazil
This vast and untouched park is located in the north of Brazil. Rolling white sand dunes make the landscape of this 1500km park look almost extraterrestrial. In the park, you will find aquamarine pools here and there. You will find this place really impressive if you visit between March and September.
There are a couple of entry points to Maranhenses National park. If you head to Barreirinhas, you can use a bus, car or van to get to the park. And if you head to Santo Amaro do Maranhão, you will have to book a private car with a digital speedometer to reach the destination within five hours.
Semuc Champey, Guatemala
Situated deep in the jungle of Guatemala, this is one of the most attractive places in South America- some people even think this is the most beautiful place in South America. Semuc Champey has a natural limestone bridge which is 300 miles long.
You will enjoy the cool, flowing water in the pools. Although this place is not very easy to reach, you will cherish the memory for the rest of your life once you get there.
San Blas Islands, Panama
There are quite a few slices of untouched paradise on these islands. You can cross South and Central America in a yacht hired from either Cartagena in Colombia or Panama City. On the way, you can stop at these beautiful and uninhabited islands, and enjoy their beauty. With turquoise waters and palm trees, these islands will change your mood instantly.
The Northern Coast of Nicaragua in Aposentillo
If you are interested in visiting Central America, we highly recommend the northern coast of Nicaragua. Close to the border with El Salvador, Aposentillo is a great place for surfing. Here, Thunderbomb Surf Camp is a small but beautiful surf resort. The staff there are very friendly and the place will amaze you at both dawn and dusk. Unlike other beaches in Nicaragua, this place is very isolated.
Pre-Incan Ruins of Kuélap
To enjoy an alternative to Machu Picchu, you can visit Chachapoyas. If you are a history buff, but you also want to avoid crowds, you will like visiting this place. The beautiful citadel at Kuelap will help you explore Peru's past.
Chachapoyas, which is situated in the mountains of Peru, is also known as Chachas. This isolated region, with its archaeological ruins and amazing waterfalls, will lighten your mood.
Capurganá and Sapzurro, Colombia
Taking a ride in a fishing boat is an exotic holiday idea. Capurganá and Sapzurro are two places in Colombia that can make this dream come true. Located in the Chocó region in Colombia, these two idyllic villages offer great natural beauty.
Once you get to these villages, you will enjoy some of Colombia's best diving spots, beaches, and seafood. If you have a plan to visit South America, do not skip these two Colombian villages.
Cocora Valley near Salento, Colombia
If you like hiking, Salento is a great place to visit. On Valle de Cocora, you will find stunning, cartoon-like trees that dot the landscape. Although this place is not well-known, it has become a popular travel destination in recent years.
People from all over South America travel to Colombia, but they often skip this stunning place. If you do not like crowds, these isolated valleys will soothe your heart. This valley, with its tall wax palm trees, will remain in your mind even after years of the trip.
Amazon Rainforest at Rurrenabaque, Bolivia
There is another less known but great place to visit in South America: Rurrenabaque in Northern Bolivia. If you are looking for some thrill, just get out of your comfort zone and visit the Amazon rainforest.
This hidden and remote place is fantastic in every sense of the term. You will have a surreal experience when you land in the forest by light aircraft. This is not a very easy place to get to, and the visit will not be easy. But this visit will make you feel at one with nature.
Cerro Verde National Park, El Salvador
When you visit El Salvador and make a list of places to visit, Cerro Verde national park should be near the top of the list. Mere words can't convey the magnificence of this park. The beauty of this lush green paradise should be experienced in person.
There are three volcanoes surrounding the park. The lush forests in the middle will give you an otherworldly experience. There are many hiking trails in the area, and you will enjoy exploring them. People from all over the world are drawn to these hiking trails.
Cabo Polonio, Uruguay
Uruguay has a lot of beautiful places, and Cabo Polonio is one of them, an isolated hamlet situated on the eastern coast of the country. Although this destination is relatively unknown, you can reach this place pretty easily.
You can reach here driving across a beach and through some sand dunes. There is no electricity, but the absence of electricity just adds to the charm of this place. Here you will enjoy not only the breathtaking beaches but also the natural habitat of sea lions.
Lake Atitlan, Guatemala
If you are stressed out, this place in Guatemala can soothe your soul. This tiny town can be reached by just a 20-minute boat ride from San Pedro. And if you feel adventurous, you can get to this place from Santa Cruz, hiking through the jungle.
You will have a sense of discovery while visiting Jaibalito. You will fall in love with the local community because they are incredibly friendly. The volcanoes and the lake will never get old in your memory. You can also explore some other villages located in this region.
Nicaragua's Cerro Negro Active Volcano
Yes, there are many hike-able mountains in Central America, but unfortunately, you can not visit all of them. In the mountains of Cordillera de los Maribios in Nicaragua, there is an active volcano that you can visit.
This is a young volcano in Nicaragua, situated within a mountain range. This is one of the few volcanoes in the world where you can ride down on a board. The mountain has a soft ash terrain, and that is why you can board on Cerro Negro. You may not need more than one hour to climb to the top of Cerro Negro.
Isla de Providencia, Colombia
This is one of the most highly recommended travel destinations in Latin America. People from around the world visit this tiny island in Colombia for its stunning beauty. The island is isolated, and that is part of the reason why it has been able to retain its traditional charm. Although it will not be very easy to get to the island, your efforts will be highly rewarded once you get there.

Follow Sounds and Colours: Facebook / Twitter / Instagram / Mixcloud / Soundcloud / Bandcamp

Subscribe to the Sounds and Colours Newsletter for regular updates, news and competitions bringing the best of Latin American culture direct to your Inbox.
Share: