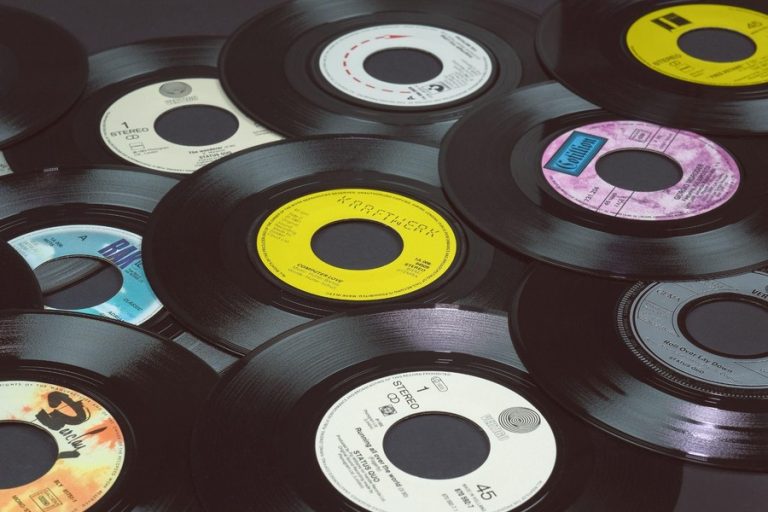 What Do I Need To Buy To Play Vinyl Records?
16 November, 2021
A turntable is likely to be a valuable property if you like old-fashioned music and collect antique stuff.
Although some may consider turntables and record players to be relics of a bygone era, you can find numerous contemporary versions in the homes of music lovers. Still, there's been a continuous debate between Voyager vs Cruiser turntables.
Yet, if you're new to the hobby, you might not be aware of the necessary tools to play your lovely vinyl records, such as:
Find a reputable turntable.
You'll want a high-quality turntable. No need to spend a lot to start, a high-quality one will guarantee that you get the most out of your new passion and prevent disappointment.
Some specific models that are extra-low-cost may come as Crosley, ION, Numark, Lenco, and a slew of other brands that provide portable suitcase-style turntables.
And, as we haven't yet covered the technical elements in the book, we can only say that if you intend on listening to the CD more than once, you should avoid using such players.
A vinyl turntable is made up of four parts: a tonearm (a stick at the end of which the cartridge is located), a plinth (a box that houses the engine and all of the electronics), an actual cartridge with the needle, and a platter (a rotating round thing with a pin in the center on which records are placed). A lid is usually included to protect them.
When we place the needle on a revolving plate, it falls into a groove carved and is squeezed out in the vinyl. The peculiarities of the walls cause matching vibrations, resulting in the right and left channels' sound. Anti-skating and downforce are essential features here.
A nice preamp
Before you may connect your phono cartridge straight into an AUX input of a home Hi-Fi, the signal it produces must be processed through a phono preamplifier. The signal from your phono cartridge will be practically inaudible and tinny if you don't have a phono stage.
Some lower-cost record players have a built-in phono stage, whereas higher-end models do not. If you go with my advice and buy a Project turntable, you'll also need a matching phono preamp.
Even though it is an additional fee, this is an excellent thing. It signifies you've moved up from the budget end of the market and are now looking at a gear piece that could last you a long time.
Some carbon fiber brush
It's almost time to start spinning some wax now that you've got an excellent turntable and preamp. But first, there are a few maintenance essentials that are strongly advised to ensure years of trouble-free running.
A carbon brush is necessary for preserving your documents and keeping them dust-free. Since debris and dust may harm your pen over time, it's a good idea to brush it before and after playback when you can.
Hold the brush over the record gently, so the carbon fibers only tickle the surface (as they won't work if they're squashed flat onto the surface. Make sure that the fiber tips should be able to enter the grooves.
Allow the record to spin on the platter a few times while gently keeping the brush in place.
The front fibers should collect the majority of the dust. Gently sweep up the front fibers, enabling the back set to capture everything the front missed before raising your brush. If required, repeat the procedure.
You may use the handle to eliminate any dust accumulated between cleans by swaying the fibers back and forth through the handle. You won't have to use your filthy fingers to contact the brush this way.
Great speakers
The path you choose here is determined by your present setup and, of course, your budget. It would be acceptable to go if you already have a Hi-Fi system.
The output of your phono preamp should be accepted by a separate AUX input on the rear of most receivers. If you're starting from scratch, buying self-powered speakers is the most cost-effective option.
The amplifier is built-in to self-powered speakers, simplifying setup and eliminating the more complicated process of matching separate speaker components and amplifier.
Aside from this, you should note the speakers' size. The size of the speakers is a simple way to identify whether you're looking at the proper pair.
If your speakers take up a quarter of your living room, they're probably not the ones for you. Also, consider the acoustics of a space. When a bedroom is cramped and tiny, a pair of compact speakers will suffice.
A single speaker with a suitable bass, mid-range, and tweeter will be enough if you just want to listen to your records while you work.
If you want to listen to music outside of the home, cordless outdoor speakers are an alternative. It's always enjoyable to unwind in the sun while listening to some fantastic music.
A cleaning kit
Even the most well-kept records can benefit from a wet cleaning once and again. And, if you're going to be playing old or worn records in any way, you'll almost likely want to give them a thorough cleaning before exposing them to your bright new setup. A specifically developed vinyl cleaning solution can be the far most effective product for cleaning vinyl by hand.
In many situations, a few cleaning rounds may bring recordings back to life that we previously believed was unplayable.
This expertly developed record cleaning solution works swiftly on vinyl records and leaves no noticeable trace behind when cleaning vinyl records by hand.
Look for a product that doesn't have a lot of alcohol but is still mild and effective at what it does.
Your perspex kit storage box and the genuine walnut cleaning handle are worth the additional money to keep dust off the microfiber pad and maintain that touch of luxury to your turntable.
Takeaway
There is no one-size-fits-all reason to take up this sport. Yes, it may not be easy, but many proponents claim that it is also gratifying. It's simply one method to demonstrate a passion for music, but others argue that vinyl is more nostalgic. So, if you want your records to survive, you need to start laying down the foundations as soon as you obtain them.

Follow Sounds and Colours: Facebook / Twitter / Instagram / Mixcloud / Soundcloud / Bandcamp

Subscribe to the Sounds and Colours Newsletter for regular updates, news and competitions bringing the best of Latin American culture direct to your Inbox.
Share: