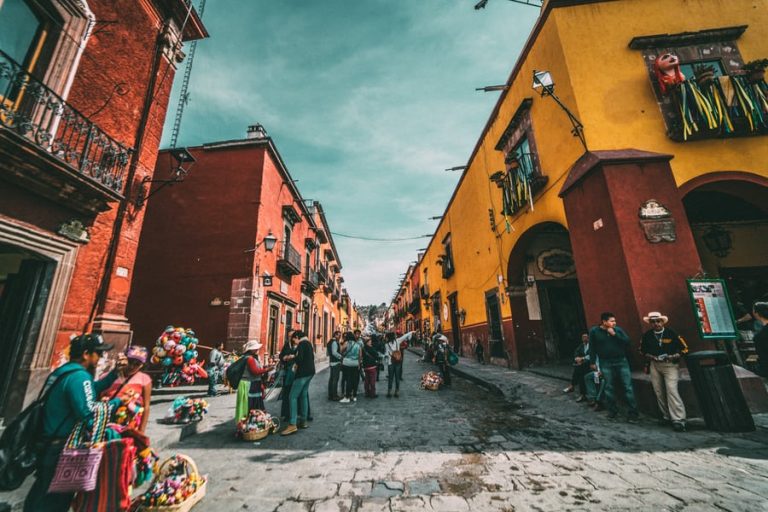 What Is There For A Foreign Tourist To Experience While Exploring Mexico?
22 February, 2022
As Covid-19-related travel restrictions begin to ease, people are considering taking vacations once again. As Americans, one of the easiest places to visit is Mexico. Depending on where in the US you live, you can get to Mexico in just a couple of hours.
But, what exactly is there to see or do as a foreign tourist in Mexico? In short – there is plenty! In this article, you will find plenty of locations and experiences that are well worth seeing on a vacation in Mexico. Read on to find out what to look for and book.
Traveling To Mexico
As mentioned, traveling to Mexico is one of the easiest things for many Americans. If you're in California, then you'll be able to fly to Mexico in around 2 hours. Even for those in the Northeast, you'll be able to get to the country in anything from 4-6 hours. This is a short jump for most and much easier than traveling to Europe or another continent.
Look Online
If you're unsure about what kind of thing will suit you whilst on a visit to Mexico, take a look online. You could even book tours with www.hellotickets.com, taking away all the stress and worry of having to buy tickets or organize lots of things yourself. Companies like this book well-planned and thought-out tours, taking in a mix of culture and experiences en route. If you are an indecisive person, this could be a winning option for you! 
Cancun
One of the most popular destinations in the country is Cancun. Cancun is an epic coastal resort town with plenty on offer. Of course, if it's the beachside chill experience you are looking for, Cancun is one of the best places in the world. The sand is white, the water is clear, and the sun shines almost all year round.
However, if you're looking for something a little different, there are other options in Cancun too! You can go diving at the Great Maya Reef, where you'll see all kinds of tropical fish species alongside other exciting animals. On top of this, there's plenty of history and culture – even including a pyramid listed as one of the world's 7 wonders at Chichén Itzá. So, Cancun has everything from beaches and nightlife to rich history and wildlife.
Mexico City
If you're looking for a more city-based break, Mexico City has to be one of the top choices. This is the capital of Mexico and is a huge, sprawling, densely populated city. It is full of history, too, as it houses 13th-century Aztec temples at its core – known as the Templo Mayor. A must-visit.
Aside from this, you'll find everything else you would hope to find in a city break. Amazing Mexican food, awesome street vendors, exciting nightlife, and lovely hotels. There are flea markets and food markets and just about anything else you could possibly want to see in a capital city. As a foreign tourist, there is more than enough to keep you entertained for weeks!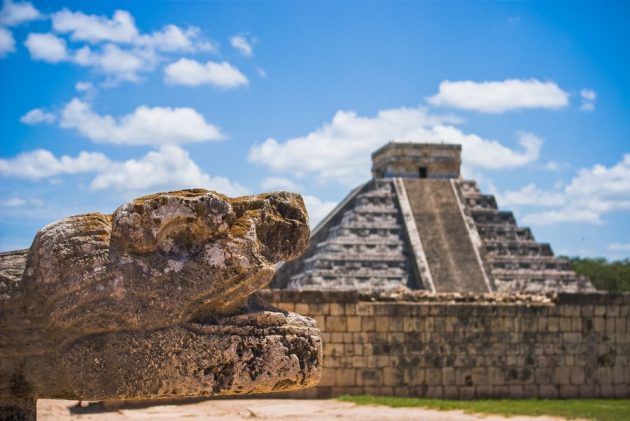 Isla Holbox
If you're up for a little more traveling, Isla Holbox comes highly recommended. It is an island in the north of Mexico. It might take you a couple of hours to get here from the airport, but it is totally worth it.
On this island, you can get almost the best of both worlds described above. The beaches stretch for miles and provide pure relaxation, beautiful views, watersports, and more. On the other hand, a short walk into Holbox Village, where you will find lovely people, great food, awesome cocktails, and more! There's plenty of wildlife to spot on and around the island too.
Copper Canyon
For something totally different, you could visit Copper Canyon. This is Mexico's equivalent to the Grand Canyon. A set of canyons that run over 400km and are approximately 30 million years old, they are certainly a sight to behold.
Traveling there is easiest by air, accessible from most other holiday destinations in Mexico this way. Once you're there, you can hike, take tours, or get the train between the two nearby cities – Chihuahua and Los Mochis – which stops at many famous, interesting, and historical landmarks along its route. This is something else to book in advance, as tickets go fast and you don't want to miss it.
There is so much for foreign tourists to see and experience in Mexico. From sandy beaches to crazy nightlife, with just about everything in between, you can be sure to find plenty to keep you occupied. Get booking those tickets now!

Follow Sounds and Colours: Facebook / Twitter / Instagram / Mixcloud / Soundcloud / Bandcamp

Subscribe to the Sounds and Colours Newsletter for regular updates, news and competitions bringing the best of Latin American culture direct to your Inbox.
Share: