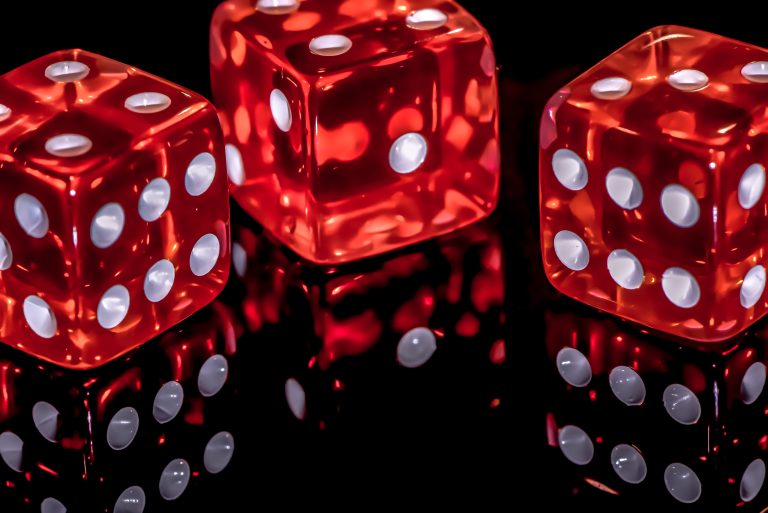 When Jackpot Wins Turn Sour 
19 January, 2023
If you hate waiting more than a few hours for your online casino winnings to hit your bank account, then spare a thought for poor Antonio Miranda.
The Argentinian construction worker literally hit the jackpot with a casino win in July this year totaling ARS$100 million (US$788,850) at the Casino Club in Rio Gallegos.
But instead of picking up his jackpot, the bricklayer was left picking his chin up off the floor when supervisors told him the slot machine was faulty and refused to pay.
When you consider the average wage for a construction worker in Argentina is ARS$360,000 – this is a life-changing amount of money.
Quite rightly, Miranda hasn't taken the casino's decision lying down and is currently taking legal action against them.
And it turns out it's not the first time this casino has refused to fork out some winnings.
According to the national newspaper La Opinion Austral – it took another customer of the Casino Club 10 years to get their just rewards.
In February 2012, Hipólito Ríos won the equivalent of 3.5 million pesos on a slot in the casino.
The casino argued that the slot machine had "a maximum limit of bets and prizes" that was "duly identified on it" and that the consumer did not present a "ticket or proof that can validly award the prize".
After ten years of legal toing and froing, Rios finally got his cash. But these sorts of stories aren't unique to Argentina or South America, and they're not unique to land-based or online casinos.
This has led to an increasing number of players checking online reviews of casinos before playing at them. We reached out to Casinos.win editor Angelina Saul, who said "players are looking for reputable casinos, increasingly checking data like where online casinos are licensed, and whether players have had issues withdrawing money in the past."
One of the most high-profile cases in recent years was online, in one of the world's most regulated betting markets and involved a global bookmaker.
In April 2021, Andrew Green from England finally won his three-year, £1.7M legal case against Betfred.
The 55-year-old originally won the jackpot on Frankie Dettori's Magic Seven Blackjack in January 2018. However, Betfred's lawyers argued that the UK bookie was not liable to pay because the game contained a "defect" that made it more likely to pay out higher sums in winnings than intended.
Sound familiar to the Rios' case?
Ultimately, the judge ruled in favour, citing that "clauses in the terms and conditions are inadequate to exempt Betfred from the obligation to pay out on an ostensibly winning bet or series of bets."
Then there's the case of Veronica Castillio from Oregon, USA, who thought she'd won $8 million USD only to be told the machine was faulty before it was abruptly switched off.
Sound familiar to Mr Miranda's experience in Argentina?
Shock Stories In Perspective
Stories of people winning big only to be told they haven't will always generate big headlines around the world.
Every reader will inevitably put themselves in the shoes of those lucky enough to win significant sums of life-changing money only for their dreams to be dashed by some hard-nosed official.
They're heartbreaking human interest stories, stories journalists love to write, and readers need to read.
And while it's genuinely heartbreaking for those involved, it is important to point out they aren't the norm.
The list of stories of this type quickly dries up on Google with a comprehensive search.
And when you consider the fact that the Global Casinos and Online Casinos Market Size in 2022 is estimated to be $261.8 Billion – common sense dictates you don't get to be a market that big if you routinely rip off your customers.
Lovers of online casinos should also take heart from the fact that many progressive slots, containing the biggest jackpots, are via some of the world's biggest studios. Mega Moolah, for instance, is part of Microgaming's jackpot network, and there aren't many bigger or more reputable companies in the iGaming market.
It makes you wonder why casinos choose to not honor these payouts rather than coughing up the cash. Nobody needs that kind of negative publicity turning away potential customers!
Cover Your Back With These Simple Tips
The devil is always in the detail, is a well-known saying the world over!
Whether you're signing a mobile phone contract, buying a house or playing at a land-based or online casino, you should always read the terms and conditions.
As a newcomer to online casinos, I would spend hours waiting in chat rooms or sending emails because I hadn't received a free bonus, free spins or free cashback, vehemently complaining only to be told I hadn't fulfilled the qualifying criteria.
Once you've read a couple of terms and conditions at an online casino, there's a pretty standard format to them, including the need to wager through any deposit or winnings a certain number of times or make sure your sportsbook bet is above certain odds.
You learn to spot them quickly and I've always received a bonus or offer ever since.
Think of these as the contract signed before accepting an offer or bonus. You need to fulfill them otherwise the house has every right to withhold your bonus or offer.
Now, here's the rub.
In most cases, these bonuses and free offers tend to be relatively small amounts. Ultimately, if you feel that you haven't received a bonus or offer, then you choose to take your money to another casino.
You certainly wouldn't consider legal action over not receiving ten free spins, would you?
Counterintuitively, the terms and conditions are exactly the battlefields, where the legal beagles dissect the nuances and fight when big payouts are not paid!
Won Big But Not Been Paid?
You've just won big, but the company is refusing to pay. What do you do?
Firstly, record everything. Get your phone out of your pocket, or purse, and start recording, whether you're in a casino or playing at an online one; gather as much intelligence as possible to help make your case.
Secondly, don't believe anything anyone tells you. If someone offers you a small, nominal amount of money instead because of x, y or z reasons, then record it but don't accept it.
Thirdly, get on social media and contact the press. No business likes bad publicity. You have a voice, so use it.
Fourthly, contact your local regulatory body. Like many other countries, regulations and licensing in Argentina are carried out at a provincial level. For those that allow gambling and online gambling, operators are required to acquire licenses and are regulated at a provincial level.
Reach out to them to see what recourse you have.
Lastly, get legal advice immediately. If you don't have much money, check out to see if any "no-win, no-fee" solicitors will take your case.
Mostly, remember that if you're playing at a casino that is licensed and abides by the laws laid down in the country/province where you live, then you will have a greater voice and greater chance of winning your argument than playing in an unlicensed casino that isn't legal where you will have absolutely no chance!

Follow Sounds and Colours: Facebook / Twitter / Instagram / Mixcloud / Soundcloud / Bandcamp

Subscribe to the Sounds and Colours Newsletter for regular updates, news and competitions bringing the best of Latin American culture direct to your Inbox.
Share: