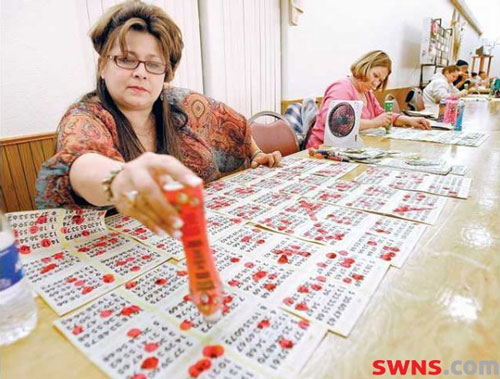 Which Latin Countries Play The Most Bingo
22 January, 2021
Did you know, with the popularity of online bingo today, it is being played more and more by males?
In Latin America, you can play bingo in large complexes along with an assortment of betting options. Currently, the game bingo varies a lot on a country to country basis. Its industry is vastly affected by political and economic development in Latin America over the years. Also, nowadays, with the help of internet, Bingo can be played almost anywhere, many brand new bingo sites are being created because of the booming demands when it comes to bingo games. You might want to check them out!
For example, a couple of years ago, there were some stand-alone bingo establishments in Ecuador. Now, after a national referendum issued in 2011 by President Rafael Correa banning gambling, there's none. In Venezuela, there were over 60 bingo halls in 2010. But after the crackdown on the gaming industry by now-deceased President Hugo Chavez, only a handful of them remain. Additional information, did you know that you can play bingo UK anytime by just downloading it on google play store? amazing right? download it now and start playing.
But, as betting became popular and more socially acceptable in Latin America, the bingo industry expanded over the years. Today, you can play it from anywhere while being at your home. If you wish to play bingo online, you can find some of the best bingo sites at Bingosites.net.
Here Are Some of the Latin Countries Where Bingo Market Thrive
Chile
As bingo fitted well with local government policies, the game became popular-choice under the Chilean Gaming Control Board, and it is now available in 2,321 bingo seats nationwide. Chile's gaming law of 2006 further made casinos part of a four- or five-star hotel mandatorily. At present, 17 brand-new casinos are running in Chile containing bingo parlours with more than 300 bingo seats.
Colombia
In Colombia, you can find bingo halls in-or-around various shopping centres. Its numbers have tripled after 2002. Today, Codere is the leading bingo operator in Colombia and has 8,500 slot machines.
Argentina
Like Columbia, Codere is also the biggest bingo operator in Argentina. In the province of Buenos Aires, it runs almost 5,300 slot machines in bingo outlets. It has 46 bingo halls spread throughout the country.
The booming Bingo industry provides Codere with revenue of €317.2 million (Turnover 2019). Even though the bingo industry's future looks bright in Argentina, it could also become a potential target for higher taxation in the coming years.
Mexico
Bingo is also known as Yak in Mexico. The country has the three largest bingo gaming operators –
Caliente
CIE (Compañía Interamericana de Entretenimiento) partnering with Codere
Televisa
All of them operate bingo halls with slot machines and also engage in sports betting. In total, the three of them run about 70 bingo halls. Televisa also has sports betting centres throughout the country and promotes its bingo halls further through television networks. If you are living in a domestic country and have no chance to visit a local bingo hall, then playing online with UmBingo is the place you may want to.
Brazil
Brazil is the most leading contributing country in Latin America for Bingo. It has about 600 bingo halls. From 1993, it hosted bingo parlours as a strategy to raise funds under government-sponsored sports programs. If the Brazilian government regulates the bingo industry, it can generate taxes anywhere between $3 billion to $5 billion a year.
Conclusion
Bingo can expectedly become Latin America's integral part of the gaming market with its online version. If you want to play it, always go with licensed sites and carefully read the terms and conditions before joining.

Follow Sounds and Colours: Facebook / Twitter / Instagram / Mixcloud / Soundcloud / Bandcamp

Subscribe to the Sounds and Colours Newsletter for regular updates, news and competitions bringing the best of Latin American culture direct to your Inbox.
Share: